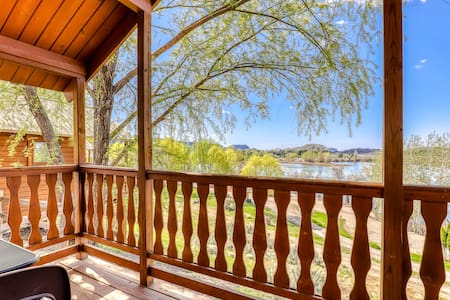 ログハウス貸切 · ゲスト3人 · ベッド4台 · 0バスルーム
Charming dry cabin w/ lake views, a private grill, & on-site mini-golf!
The health and safety of our guests, homeowners, and employees is our number one priority. Many of our vacation rentals minimize person-to-person contact with private amenities and entry via smart locks or lockboxes. Plus, each reservation is backed by 24/7 customer support and expert cleaning in line with current CDC guidelines.