We are hospitable Shandong, the family are very fond of the quiet, five minutes from the station and 40 minutes direct city, but Sydney is also very close slightly ... detached House clean and quiet, give you a pleasant bad environment ! home has five bedrooms three toilet two kitchens (a tenant dedicated), restaurant, outdoor dining area, living room and garage You Yongchi, prepare a simple breakfast. hospitality house welcome friends from all different places.
Quiet, clean, warm, wifi, three bathrooms, five bedrooms, a large space.
Very quiet area, there is no sound to disturb the vehicle
住家非常好,房子干净而且大
Miaoning
2016-07-01T00:00:00Z
We had a lovely stay at Demi's house, so much so that we stayed an extra week! Her family were very welcoming and the house was very clean. It served as an excellent base before finding permanent accommodation.
Ben
2015-10-05T00:00:00Z
We had nice stay at the place.
Miss L
2015-09-15T00:00:00Z
Nice family... Very comfortable bed and shower
Eyal
2015-11-30T00:00:00Z
I felt very welcomed and comfortable at Demi's house. The house is very well presented. I was surprised at the walk in robe, closable sky lite and the size of the bathroom and shower. I loved it so much I have already booked my next visit with them.
Anthony
2015-12-11T00:00:00Z
非常好的主人,房间也很漂亮,值得一提的是床垫比较硬,妈妈的腰不好睡这个硬度的床垫正正好!不过要提醒一下下一位想要住的朋友记得带眼罩,房间有天窗早晨比较亮哈哈!
elaine
2015-09-18T00:00:00Z
Clean room and nice family. It did take a little while to explain why we were there with the language difference but my friends were able to rest in between our long trip.
Catherine
2015-12-16T00:00:00Z
As previous
Ben
2015-10-11T00:00:00Z
Chester Hill, ニューサウスウェールズ, オーストラリア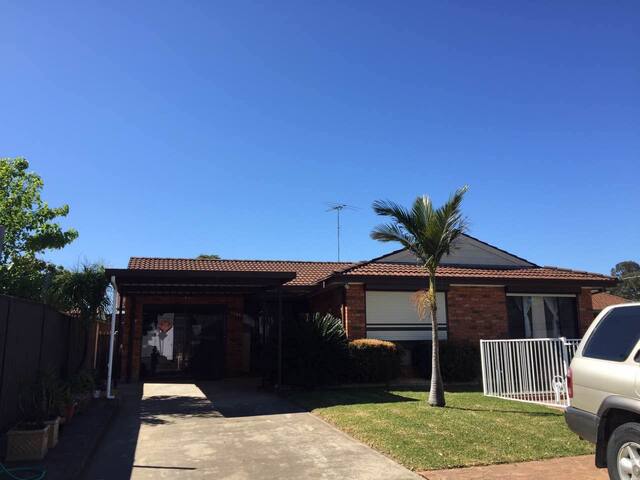 Housing near transportation, shopping centers, good environment for couples, alone adventure travelers, business travelers, hoping to bring you a relaxing and comfortable living environment to travel!
Wonderful experience of a 3 weeks stay. Highly recommended!
Vicky
2016-11-30T00:00:00Z
The host were amazing! Definitely recommend staying here
Prescott
2016-09-12T00:00:00Z
it is a very nice house.
Victor
2016-12-27T00:00:00Z
Chester Hill, ニューサウスウェールズ, オーストラリア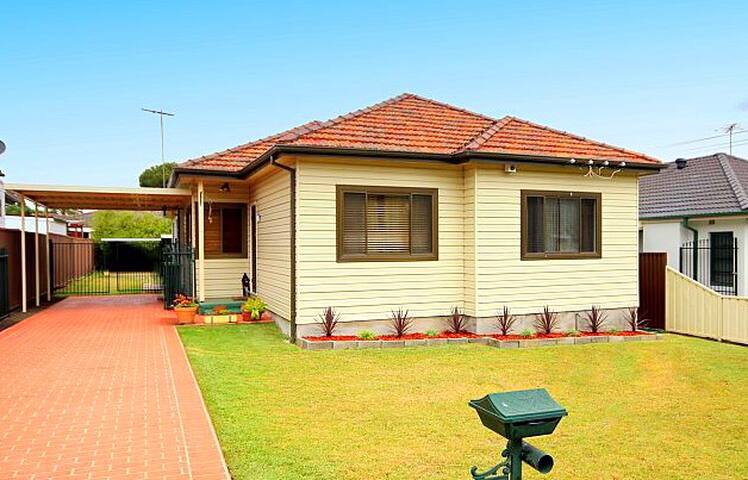 日付を入力すると合計金額が表示されます(税・サービス料別)。