Lommaは海によって完璧なロケーション、ルンドとマルメから10キロから10キロと豊かな社会です。ここで素敵です海に沿って、またはAlnarp農学校で近くの公園で散歩。ルンド、マルメとコペンハーゲンへの近さは、常に文化と世界クラスのショッピングへのアクセスがあることを意味します。 家は1913年にさかのぼるが、魅力を維持しながら、2016年に改装されました。 (子供と)カップル、ビジネス旅行者や家族連れに適した宿泊施設です。
Lommaは海によって完璧なロケーション、ルンドとマルメから10キロから10キロと豊かな社会です。ここで素敵です海に沿って、またはAlnarp農学校で近くの公園で散歩。これは、レストランやカフェ、文化、スポーツと活気のあるコミュニティです。港と海が中心点であり、地元の漁業は、ショップやカフェで依然として存在しています。夏はハイシーズンであり、多くは泳ぐと細かい砂浜で日光浴に来ます。今年の残りの部分はLomma少し静かですが、ルンド、マルメとコペンハーゲンに近いが常に存在することを意味文化と世界クラスのショッピングにアクセスします。 家は1913年にさかのぼるが、魅力を維持しながら、2010年から2016年に改装します。共有入力を介してコアに関連した宿泊施設です。独自のキッチン、シャワー付きの専用バスルーム付きのホテルでは、ロフト。ガーデンはホストファミリーと共有し、ホットタブ、屋外シャワーを使用する機会もあります。 (子供と)カップル、ビジネス旅行者や家族連れに適した宿泊施設です。
You will have a great time. I recommend going with a car. Lomma is about 20 minutes from Malmö and about an hour from Copenhagen. We parked at Malmö hyllie station and went to Copenhagen by train, since going across the öresund bridge is really expensive. That apartment was just recently renovated and is missing out on a shelf for your luggage, if you're not willing to carry your bag pack on the upper floor.. we didn't, but that was just a tiny negative point we have notice besides many positive aspects. The family was really nice and welcoming and so friendly!! The jacuzzi was just the top it of all, and we got it all by ourself because camilla and co gave us lots of free space! Really nice stay in lomma with a great host! Can recommend to everyone!
Paul
2017-03-12T00:00:00Z
Camila's place was super nice specially if you're traveling around by car!
Carlos
2017-03-03T00:00:00Z
Супер дом в скандинавском стиле. Очень вежливый хозяин. Нам все очень понравилось.
Sergey
2016-09-15T00:00:00Z
Very nice and comfortable place to stay with a family. Although the apartment seems to be quite small there is actually enough space for everyone to feel well. All the necessary equipement is provided, even some books to read and a very luxurious hot-tub outside, which thanks to the convertible temperature is really great to enjoy even in the cold evenings. The apartment itself is very clean and nice and the location is also great, only a few minutes walk away there is also a bakery from where it is possible to buy some delicious pastries even very early on sundays.
Kyllike
2016-10-02T00:00:00Z
Camilla and Bengt were lovely while welcoming us to the house. They made us comfortable in the apartment and made sure everything was OK. And they were also kind in telling us a little about Lomma and some tips on what to do and visit. Communication to determine the details was since the beginning very easy with Camilla. Everything in the description was accurate and as lovely. The house is situated in a peaceful neighbourhood less than 15-minute walk until the centre of Lomma. We had some lovely days around Lomma and in a modern and cozy apartment perfect for a couple or family.
Mariana
2016-09-10T00:00:00Z
Camilla's house is fantastic, It is a great independent depandance with access on Jacuzzi in the garden. Camilla is very kind and helpful householder. I recommend her house to spend some days in the south of Sweden.
Luca
2017-03-26T00:00:00Z
Meget hyggeligt!
Mathilde
2016-12-23T00:00:00Z
Very nice, cleany and sweet Appartement, all things was wunderfull. The Familie is also nice and friedly. We hope to visiting IT and visiting Lomma again :-)
Mandour
2016-09-19T00:00:00Z
部屋タイプ
まるまる貸切
---
建物タイプ
アパート
---
定員
6
---
寝室
Lomma, Skåne län, スウェーデン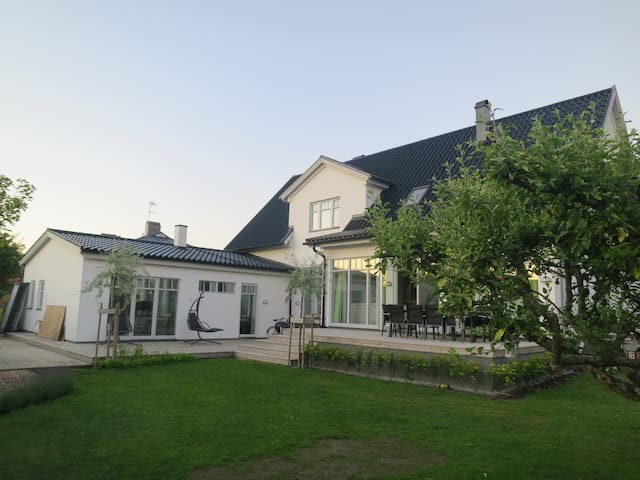 My accommodation to suit solo adventurers and business travelers.
Moa was a good host and provided some nice local recommendations. The bed was very comfortable.
Jeff
2017-04-06T00:00:00Z
Really nice quiet place where you can relax. Also a nice host. Nothing to complain about. I would stay here again!
Johannes
2017-02-21T00:00:00Z
Nice host and comfortable room.
Jovan
2017-03-20T00:00:00Z
PERFECT!
Carl-Stefan
2017-03-03T00:00:00Z
Just perfect! No other words needed for this stay with Moa. I promise you will be in good hands
Bas
2017-03-13T00:00:00Z
Het is een grote, nette en modieus ingerichte kamer. Met een heerlijk Zweeds bed. Moa geeft je het gevoel dat je je kan thuis voelen. De locatie is prima, je bent zo in de binnenstad, maar als je met auto bent kan je je auto op een kleine loopafstand zetten en dan kan je van hieruit ook snel de stad weer uit, bijvoorbeeld voor een toertje gaan te maken, want de zuid-kuststreek van Zweden moet je ook echt gezien hebben. Ik zou iedereen aanbevelen om bij Moa te gaan logeren.
Roy
2017-03-10T00:00:00Z
A really big and clean room, felt like being in an hotel! Moa was really helpful and lovely to chat with. I'd surely come again.
Li
2017-02-24T00:00:00Z
Great place! Very well provided, clean and spacious room. Moa is a very kind and helpful host.
Ricardo
2017-02-27T00:00:00Z
マルメ, Skåne län, スウェーデン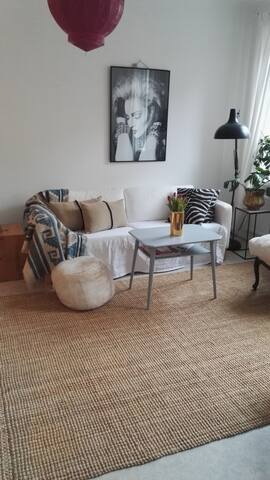 Small but cosy apartment in which you will find everything you need for a short stay in Malmö. The apartment is located on the 3rd floor (with elevator) in a new-built building close to the ocean. Here, in the area of Västra Hamnen (the western harbour) you can find a lot of restaurants, amazing architecture, a large supermarket and three different buslines (5, 3, 2) are located just around the corner from the building.
The western harbour is an area that has been growing for the past 15 years. Here you will find amazing architecture (amongst the highest building in Sweden - Turning Torso), a lot of different restaurants and coffeeshops, gyms, an indoor swimming pool, a skatepark, a big supermarket, pharmacies, and probably the best of all - The ocean.
部屋タイプ
まるまる貸切
---
建物タイプ
アパート
---
定員
3
---
寝室
マルメ, Skåne län, スウェーデン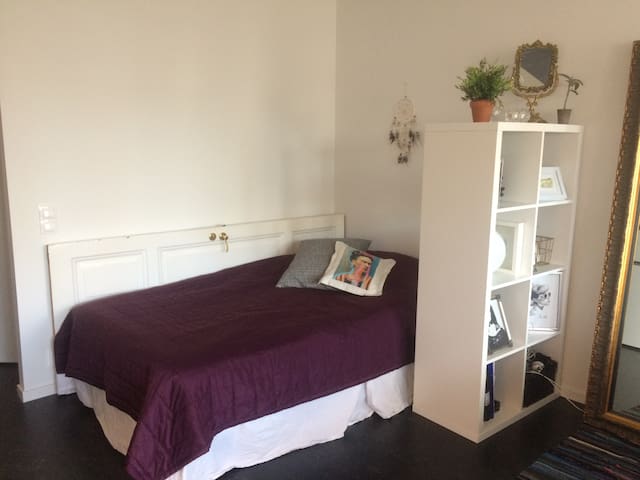 This renovated 101 square meter apartment is seconds away from Malmö Entré which houses supermarkets, cafes, shops, a cinema and a bowling complex. Take a 5 min bus ride or enjoy the 15 min stroll through a park and a network of bustling, sleepy and shopping streets to the very centre of Malmö City. The apartment overlooks Värnhemstorget; a connection point for almost all of Malmö's bus routes in and around the city, the historic city of Lund and other Swedish cities.
This clean, spacious and well furnished 101 square meter apartment recently underwent furniture and fixtures renovations, including the installation of state-of-the-art sound-proofing windows. It consists of two very generously sized rooms, a dining room that sweeps into the vast living room area (past the toilet and shower room) and a very large modern kitchen which also has its own dining segment. The apartment is located on the first floor of an imposing mid 1930s building which overlooks Värnhemstorget (Värnhem Square).
Värnhem is a bustling and safe neighbourhood. Two of Sweden's main supermarket chains are literally seconds away and so is the New Malmö Plaza which houses yet another supermarket, cafes, a number of shops, a cinema, a bowling complex and Systembolaget. There is also an abundance of little independent shops, restaurants of all kinds and cafes in and around the area.
部屋タイプ
まるまる貸切
---
建物タイプ
アパート
---
定員
4
---
寝室
マルメ, Skåne län, スウェーデン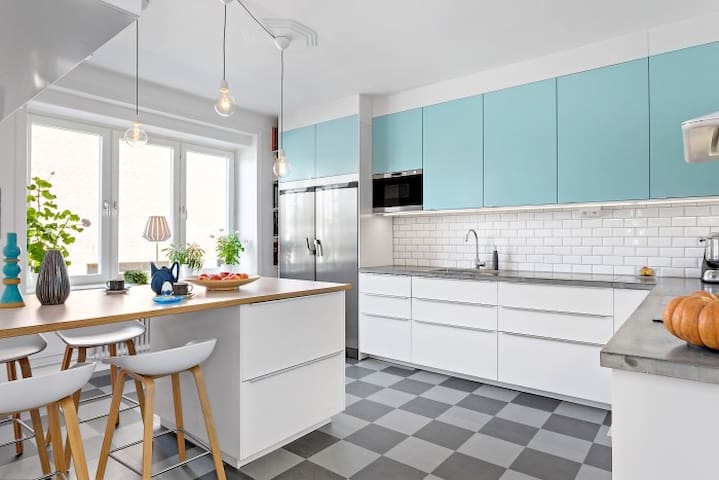 The flat is light, spacious and airy, located on the top floor with windows facing both the street and the inner yard. It's comfortably furnished with a newly renovated kitchen and bathroom. Centrally located with the inner city a 5 minute bus ride or 15 minute walk away.
Keep in mind that the flat is on the 4th floor and that there is no elevator!
Värnhem is a centrally located area in Malmö. Within a 3 minute walk from the door you have great transportation options, 3 supermarkets, a mall, restaurants and cafés. A walk to central city (shopping streets and train station) takes about 15 minutes, or 5 minutes by bus.
部屋タイプ
まるまる貸切
---
建物タイプ
アパート
---
定員
3
---
寝室
マルメ, Skåne län, スウェーデン
The apartment is located in the nice and quiet seaside neighborhood Västra Hamnen. Fully equipped kitchen with stove, waterboiler, fridge, freeze, microwave, plates, pots, pans and cutlery. Bathroom with shower and WC High speed Wi-fi in the whole apartment.
Just 100 metres from the sea, with beautiful sunsets and views of the Öresund bridge and Copenhagen. There are plenty of great restaurants, bars, gelaterias, cafés and gyms in the area - and also a liquor store and a biological supermarket. Malmö Central station and Malmö Castle is just 1.5 kilometres away.
Все было так, как бы мне и хотелось: тихо, близко к магазинам и достопримечательности "Turning Torso". Jeremias - радушный хозяин, с пониманием отнесшийся к тому, что мне было необходимо уединение. Рекомендую! P.S. Wi-Fi быстрый.
Yuri
2016-12-16T00:00:00Z
Nice and short stay.
Jovan
2017-03-06T00:00:00Z
Jeremias and his girlfriend were really kind, helpful and friendly hosts. Had a wonderful time in malmö staying at their accomodation. Location is near to the beautiful sea and parks which i really love alot! Walkable from city and central station! They are really great and excellent hosts which offered me coffee and cake and tips for traveling in malmö. The room was conducive for resting and using laptop and clean as well, strongly recommend for stays :)
Elise
2017-03-05T00:00:00Z
Nice and comfy place located in a nice neighborhood close to Turning Torso.
Jovan
2017-02-06T00:00:00Z
Jeremiah and his friend were very kind and accomodating. Great location. Highly recommended!
Elizabeth
2016-10-09T00:00:00Z
Kind and uncomplicated host. Cozy room. Very good location. Sufficient for a short stay.
Kay
2017-03-15T00:00:00Z
Nice host, fast answer and always willing to help. Good location (25 minutes to the center but in front of the sea, so it's worth it). Really nice experience in Malmö, recommended.
Irene
2017-03-11T00:00:00Z
部屋タイプ
シェアルーム
---
建物タイプ
アパート
---
定員
1
---
寝室
マルメ, Skåne län, スウェーデン
Light overnight rooms with access to a nice kitchen. Bathroom with washing machine. Large sun terrace. Fine proper bed, no sofa beds / futons. Many food shops, cafe and restaurants and lovely park and good parking facilities in the neighborhood.
Quiet and peaceful in the penthouse, yet right in town
There are plenty of good takeaway around Värnhemstorget, a lovely park with paddling pool and playground, and a mall with shops. A walk of 10 minutes and you are on Malmö's pedestrian area with lots of cozy restaurants and cafes.
Elisabeth var väldigt vänlig och hjälpsam. Visade mig vart alla fina parker fanns och trevliga resturanger. Lägenheten är fantastisk, nära till allt.
Valeria
2015-08-17T00:00:00Z
Great place to stay, Elisabeth is very friendly and helpful. Lovely balcony and room was very comfortable.
Ethan
2017-02-03T00:00:00Z
Elisabeth was very helpful and friendly. She always cared about me, that everything was fine. Her home is very beautiful furnished and clean. We also was allowed to move freely in her apartment. Thank you very much for the perfect hosting! I really would like to come again, if I am in Malmö again!!
Jil
2016-08-19T00:00:00Z
Elisabeths place is very nice and cosy. It's a quiet area, close to the city center and public transport. And the dog is lovely ! :)
Anne
2017-03-11T00:00:00Z
マルメ, Skåne län, スウェーデン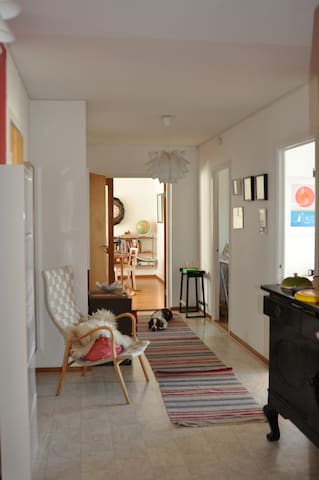 The apartment of about 35 square meters consisting of two rooms with open kitchen with fridge, freezer, dishwasher, microwave and stove. Bathroom with shower. Washing machine and porpoises. Sheets, towels and cleaning included. Genuinely area with restaurants, pubs and food shops etc.
Ingrid has many ways to make you feel welcome.
Wayne
2016-09-03T00:00:00Z
The organization was very good and straightforward. Ingrid gave us fast response and explained the way to the appartment clearly. Ingrid is very kind and helpful. The appartment was very clean and contains everything we needed. Very recommendable. We enjoyed the time in Malmö.
Flavius
2016-05-22T00:00:00Z
Ingrid a été très disponible et nous a très bien accueillis. Son appartement est adorable et très fonctionnel, tout est très bien pensé.
Anne-Marie
2016-08-09T00:00:00Z
Das Apartment liegt im 5.Stock direkt über der Wohnung von Ingrid was die Übergabe der Schlüssel sehr vereinfacht. Es hat einen Aufzug bis in den 4.Stock. Die Wohnung ist sauber und liebevoll eingerichtet und beinhaltet alles notwenige, inkl. Salz, Pfeffer, Öl etc. zum Kochen. Leider hat es keinen Dampfabzug in der Küche, funktioniert jedoch alles gut. Anders wie auf den Fotos hat es nun 2 einzelne Betten. Das Badezimmer ist neu und modern. Das nutzen der Waschmaschiene und Trockner ist zwar sehr laut, funktionieren einwandfrei und werden von den Nachbarn akzeptiert. Das Apartment liegt ca. 15min vom Bahnhof entfernt, man hat ca. 10 min ins Centrum und nach 5 min laufen erreicht man mehrere grosse Supermärkte. Wir hatten einen schönen Aufenthalt in Malmö.
Marion
2016-06-17T00:00:00Z
Perfect place to stay in Malmo. There were everything what you might need: lovely welcoming, clean and well equipped, near to ceter and realy cosy.
Ieva
2017-02-01T00:00:00Z
Meget fin lejlighed, god beliggenhed og Ingrid den perfekte vært. Kan anbefale hvis du leder efter et godt sted i Malmø.
kim
2016-02-12T00:00:00Z
Top appartementje op loopafstand van het centrum.
Bart
2016-06-11T00:00:00Z
We had a perfect stay at Ingrid's. The penthouse is extremely clean and comfortable with all the amenities one needs. The location is convenient and one can even walk to the city centre. We'd definitely stay there next time we are in Malmö.
Laura
2016-01-04T00:00:00Z
部屋タイプ
まるまる貸切
---
建物タイプ
アパート
---
定員
2
---
寝室
マルメ, Skåne län, スウェーデン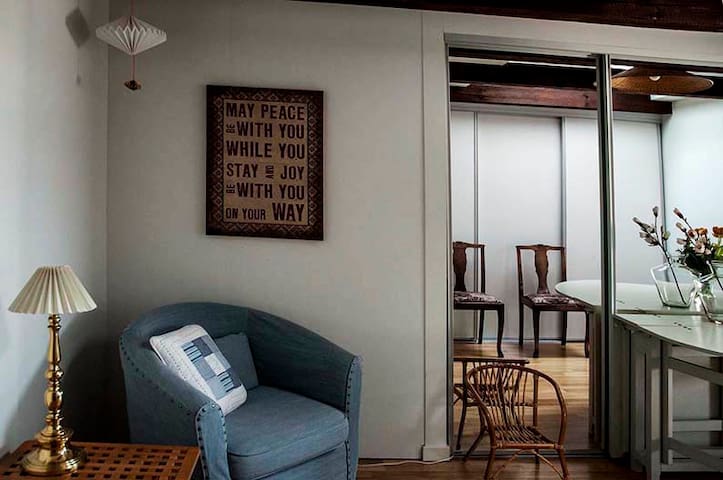 Cozy guest room with good comfort in a large apartment with fully equipped kitchen. The room - nice bright room, quiet and private, walk-in closet, sofa/sofa bed (3 person), extra chairs, hair dryer and more. Near the city but still very quiet for a good nights sleep. Walking distance (10 min) to nearest town square with grocery stores, shopping and restaurants. Traveling around the area is quick and easy, please look further down at "Ta sig runt"
When you stay you have a large room with double bed and a comfy sofa that easily turns into a bed (200 x 120 cm) makes a great place to stay 2 or 3 persons. You will find a folder on the table witch gives you instant WiFi access and more information. The room has hairdryer, water boiler, extra chairs. Access to a large apartment with fully equipped kitchen. Quiet yet central - good sleep. Big elevator at ground level for easy access. Private Large Walk-in closet. If there is something more you would like during your visit don't hesitate to ask.
This is one of the older neighborhoods in Malmö with it's own charm of older a new houses combined. Pubs, restaurants are available just a couple of blocks away. One of the oldest music pubs in Malmö - Mässingshornet is about 500m from the door where you grab a beer / food and experience the legendary atmosphere from many years of being a place brewing musicians from the guy on the street walking by with a guitar to famous musicians.
Mikael's place is convenient, we can go to central station in 10 minutes by bus. He is nice and helpful. The room is spacious and warm. We really enjoyed our stay!!
Avery
2017-04-07T00:00:00Z
Mikael is an amazing host, everything was as described and it was really nice talking with him during our stay. Totally recommended :)
Donaldo
2017-01-06T00:00:00Z
Very good room! No hard to find, close to the train station and bus stop. Also, the room is very big and clean, enough for 4 persons. The hoster is very kind, I hope I can be back.
Pengfei
2017-01-08T00:00:00Z
The host canceled this reservation 7 days before arrival. This is an automated posting.
Ştefan
2017-01-03T00:00:00Z
a lakás jól berendezett, kényelmes volt a szoba három embernek, a konyha tiszta, minden van, ami szükséges, a fürdőszoba is elég mindenre rendes, tiszta. a lakás kiadója is ott lakik a lakásban, de ez nem zavaró, csendesen, visszavonultan él, de szükség van valamire, segít.a lakástól busz jár a citybe, gyakran megy, de csak MOBILAPPLLIKÁCIÓVAL használható, kártyával vagy készpénzzel nem lehet rá jegyet venni, vagy csak a reptéren. viszont gyalog is max20 perc a belváros. KORREKT HELY
Zsuzsanna
2017-03-19T00:00:00Z
Mikael was a great host- kind and easy to contact. The room was clean and the bed so comfy. Thanks a lot!
Erin
2017-03-08T00:00:00Z
communication with Mikael was brilliant from the start of my request, he answered all my questions with clarity. The room was clean and the location was not so far from the city center :) Highly recommened
Julia
2017-03-06T00:00:00Z
We had a nice moment
John
2017-03-27T00:00:00Z
マルメ, Skåne län, スウェーデン
Live in the center of Malmö on one of the city's most beautiful squares. The building was built in 1900 and it is reflected in the beautiful preserved interior of the apartment. The large apartment of 170 square meters is distributed in three bedrooms, livingroom, diningroom, bathroom, guest restroom. Main central station is only a 7 min walk away, the train takes you to Copenhagen in 30 min. Many nice restaurants nearby and of cours a well-stocked supermarket only 3 min away.
部屋タイプ
まるまる貸切
---
建物タイプ
アパート
---
定員
6
---
寝室
マルメ, Skåne län, スウェーデン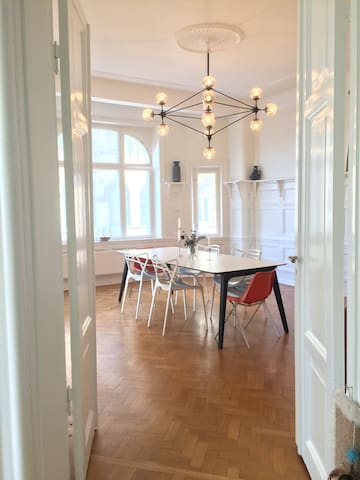 Studio apartment In Malmö Perfect for 1-3 guests (20m from Malmö C) .You will be situated by serene Beijers Park on your doorstep. there's a pizzeria and supermarket just round the corner as well, but your also close Värnhem Centre (10- 15min bus or Bike)where you will Find all your local conveniences such as supermarkets shops. restaurants and bars. From Värnhem you are connected to the entire city by public transport. Hope you have great stay here and enjoy Malmö as much as I do.
Studio apartment with nice relaxing retro feel.
This is a quiet house and I do ask for you to be respectful of your neighbors while staying here.
The host canceled this reservation 19 days before arrival. This is an automated posting.
Alessia
2017-02-15T00:00:00Z
部屋タイプ
まるまる貸切
---
建物タイプ
アパート
---
定員
3
---
寝室
マルメ, Skåne län, スウェーデン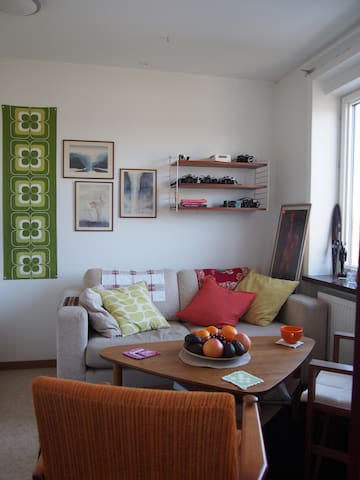 The room is located a stone's throw away from Malmö central station, with a beautiful view of the canal. Perfect for commuters (to Copenhagen or the rest of Skåne) in a tidy, quiet and very charming apartment.
Good location. Nice host.
John
2016-10-11T00:00:00Z
A really cozy room, sweet people and a wonderful location. Really satisfied!
Jozephina
2016-10-09T00:00:00Z
The host canceled this reservation 31 days before arrival. This is an automated posting.
Errol
2016-12-02T00:00:00Z
Cozy room, wonderful location just near the train station, and nice host!
Tai
2016-10-14T00:00:00Z
The host canceled this reservation 2 days before arrival. This is an automated posting.
Jimale
2016-10-23T00:00:00Z
Patrick was an excellent host from the first communication onwards. He came to meet me at the station and showed me how to get to his apartment. He even offered me a light breakfast, which was a nice surprise. The apartment was very lovely, the room is compact but perfect for 1 person, and very clean. I would highly recommend staying here!
Kate
2016-10-10T00:00:00Z
The host canceled this reservation 8 days before arrival. This is an automated posting.
Marija
2016-10-28T00:00:00Z
マルメ, Skåne län, スウェーデン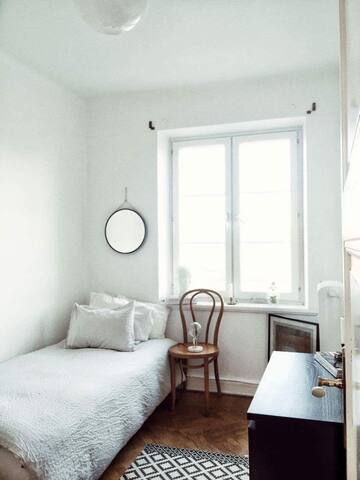 Modern and bright flat which also is very private. Large private balcony with barbeque included. The flat is located central in the west of Malmö, close to the sea, playgrounds, parks and restaurants.  
部屋タイプ
まるまる貸切
---
建物タイプ
アパート
---
定員
4
---
寝室
Malmö , Skåne län, スウェーデン
Welcome to à 5 star dream living home in Malmo. Located in the city center, you are just 5 minutes walk to the town where the shopping malls are, diners restaurants, cafès and nightlife. The apartment is quiet and luxurious. Freeportable wifi.You also have nearest superMarket 1 min from here.
Welcome to a dream living home in Malmo. Located in the center, you are just 5 minutes walk to the center where the shopping malls are, diners restaurants, bars and cafes. It's very quiet and luxurious. Free portable wi-fi! Works inside the house as well as outside! You are overpriced close to many monuments such as the museum and malmo live or the parks and parklands Kungs park. Bus station is 3 minutes from here. Train station is a 10 minute walk from here. Close to Copenhagen only 15 minutes with the train and the ticket is about 10 US dollars to get there. In the apartment you will find the blackout curtains. The apartment was build in 1924 so the Alley is from the 20th century, reminding us of the Victorian era. I guarantee you will love it. Free wifi, tv, microwave, oven, stove, refrigerator, freeze, big bathtub with Floorheat, safe, first aid kit, fire extinguisher, free coffe, tea, proviants, fruit and chocolate and free city tour guide. Spacious apartment. Bus station, 3 minutes from the apartment. 90 squaremeeters with a Grand Salon. Welcome! A wonderful accommodation in one of Malmö's best locations in the coveted Rörsjöstaden overlooking the Royal Alley and St. Paul's Church. Immediate proximity to the lush Rörsjöparken, cafes and restaurants and within walking distance of Lilla Torg, Queen Square and St. Knut. Charming, consistently flat in a beautiful, storied building constructed in 1924 with many lovely details from the last century. Everything is carefully and stylishly renovated, new kitchen and new bathroom from 2017. A magnificent century-old apartment which offers a very pleasant living environment where others can enjoy 2.9 meter high ceilings, lovely light, wide window bays, beautiful stucco and ceiling medallions, fireplace, etc. 2 inputs with from home secluded study / bedroom. Lush and tranquil courtyard and from the couch in the living room has a view of the beautiful St. Paul's Church. Free portable wifi
Quiet location in the city center
Stop looking right now, you've found your place to stay in Malmo! We had the best time here and wish we could have stayed longer. The apartment is perfection. It's all newly remodeled and is really nice. The kitchen is beautiful and has a really cool stove. For internet access, Mikael provides an Android phone to use as a hotspot. How awesome is that? If you're coming from the US, you'll be extra pleased as your phone may not work that well and you'll likely have issues with cellular data. It's not too far from the train station and is pretty centrally located. You can take a taxi or bus in town, but we were able to walk everywhere we wanted to go. The neighborhood is quiet and the apartment is facing a nice, peaceful park. Right across the street is a gorgeous church that is newly remodeled and just reopened. Pro tip: get walking directions from the train station to Sankt Petri Church, the apartment is right next to it. These factors alone would make your stay in Malmo great. But really, the best part of our stay was due to Mikael himself. He took time away from his day to give us the grand tour of Malmo and then took us out in the evening for dinner and drinks. He told us all about life in Sweden as well. To say he went above and beyond the call of duty would be an understatement. He even brought bread so we could feed the ducks in one of the parks! We are eternally grateful for his graciousness and top-notch hosting skills. Both he and his wife are kind, fabulous people who you should have the pleasure of meeting. Book your stay now, you'll be so happy you did.
Jesse
2017-04-01T00:00:00Z
Our stay at Mikael's place was great. He was great at communicating throughout, and the place was super clean and very well furnished. The location is a short walk from good restaurants, shops, and bars. He walked us through the flat and explained all of the amenities, and even provided a phone with a mobile hotspot so we could take free wifi with us! We very much appreciated that touch. The mattresses were all blow up beds, which might be an issue for some, but we found them quite comfortable. Definitely a recommended spot to stay in Malmö!
Max
2017-04-02T00:00:00Z
Mikael was a great host who took care of our needs showed us the best places in malmo, restaurants clubs bars and just a place to seat and relax with a coffee.
Zac
2017-03-26T00:00:00Z
Mikael was super-host. He is very flexible and ready to show around in the city. I was in business so unfortunately did not have much time for sights of Malmö, but I think if you come far away it is very helpful have this kind of guest who can help you with around and give you a small tour in the city! Really great, I had everything what I needed waiting for me. You can as well have his internet all the time with you: just take the cell phone he has prepared for you and share it wherever you are! Really clever system, especially if you are outside of Europe, you don´t want to use mobile roaming :).
Maiju
2017-04-05T00:00:00Z
部屋タイプ
まるまる貸切
---
建物タイプ
アパート
---
定員
4
---
寝室
マルメ, Skåne län, スウェーデン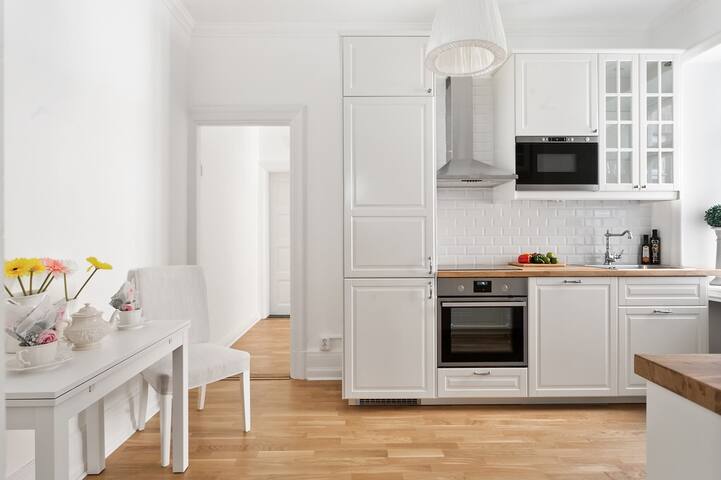 Perfect hoilday apartment with all facilities you need. It is a very beautiful area close to the famous Turning Torso, Malmö C, beaches, café´s, restaurants and the country side. Copenhagen Airport, Tivoli Gardens, The Opera and New Harbour.
Wir sind eine Familie von vier Personen. Wir leben in der gemütlichen und schönen Malmö, Schweden, zu Fuß nur wenige Minuten vom Meer, den Hafen und den Strand. Es gibt Restaurants und Cafés entlang des Hafens und eine tolle Atmosphäre. Sehr familienfreundlich. Malmö Stadt liegt nur 15 Minuten von unserem Haus entfernt. Malmö ist Kopenhagen M., aufgrund der kurzen Fahrt von Kopenhagen Stadt genannt und noch kürzere vom Flughafen Kopenhagen (CPH). Unsere Wohnung ist ein 3-Zimmer-Wohnung, mit Lift und einen großen Balkon. Es gibt auch einen Spielplatz für Kinder.
Julie was amazing! Exactly how everyone describes the location, the apartment and host! All went well with my kids and I. My kids also loved the location and spoke about being back. Thanks again Julie for all your help and see you again soon.
Dwight
2016-12-31T00:00:00Z
We had a great time in Malmö. Julie is a great host and the appartment is splendid.
Jan
2016-03-26T00:00:00Z
部屋タイプ
まるまる貸切
---
建物タイプ
アパート
---
定員
4
---
寝室
マルメ, Skåne län, スウェーデン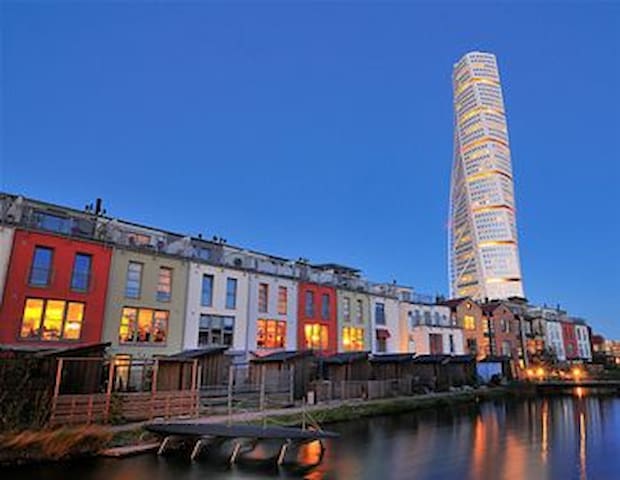 This two room apartment is very modern and clean and is located in a nice and calm part called Vastra hamnen. The apartment is 55 square meters big and have a big balcony facing west.
部屋タイプ
まるまる貸切
---
建物タイプ
アパート
---
定員
2
---
寝室
マルメ, Skåne län, スウェーデン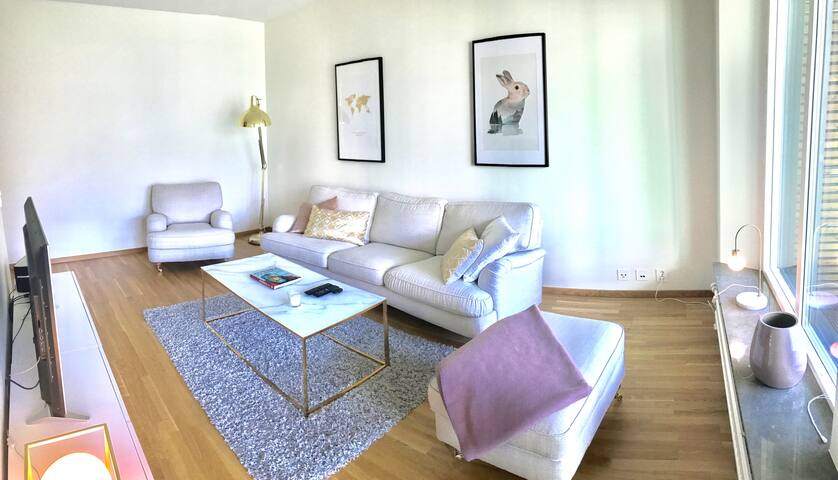 My place is close to restaurants and dining, public transport, and family-friendly activities. You'll love my place because of the neighborhood, the light, and the coziness. My place is good for couples, solo adventurers, and business travelers.
Really great place. I extended my stay 2 nights and wish I could have more. It's new and clean and got everything you need. Brian was very helpful and responsive through messages. His cousin Ivan helped me check in/out and was a very cheerful helpful guy. Thanks Brian!
Thomas
2016-08-02T00:00:00Z
Brian's place was really great, and perfect for those looking for privacy. it is quite close to the city centre, and very easy to go around Malmo from there, yet it is located in a quite calm neighbourhood. The studio was pretty clean, spacious, and has everything you might need. And since Brian was not there, his friend; who gaves us and took back the keys; was incredibly friendly, and very helpful, and Brian kept an open communication to make sure everything goes well, so
Sokaina
2016-08-07T00:00:00Z
Very nice apartment, anything you can need. Brian was very helpful and responsive. Located in a quite calm neighbourhood, easy to get around Malmö.
Diana
2017-01-15T00:00:00Z
Brian's place was well set up and his communication was excellent.
Kim
2017-03-31T00:00:00Z
I stayed at Brians's place for one month. It was my first Airbnb experience when first moving to Sweden and i am very satisfied with my choice. Brian was very friendly and helpful making our communication very easy. What i liked the most is the apartment's convenient location and window view. It is located in a quiet area and it is close to Värhem buss station therefore it is very easy to get a buss to the city center and around Malmö. It is also near supermarkets, restaurants and everything you might need. Wish i could stay longer :)
Maria
2017-02-22T00:00:00Z
My second stay here. The room is great. Couldn't have asked for anything better. Thanks Brian. Thanks for helping me when another accommodation fell through.
Thomas
2016-08-04T00:00:00Z
Brian was very helpful and the place is in a great location - an easy walk from the central station and close to all the happenings.
Tafline
2016-08-18T00:00:00Z
部屋タイプ
まるまる貸切
---
建物タイプ
アパート
---
定員
2
---
寝室
マルメ, Skåne County, スウェーデン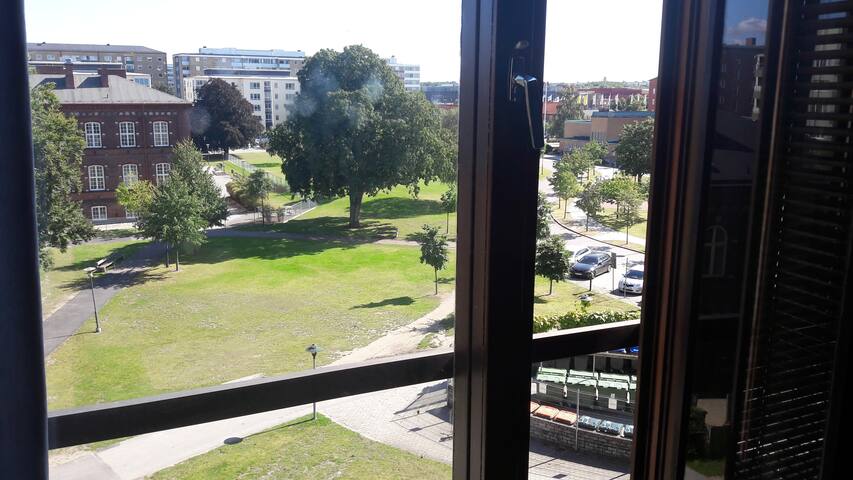 At about 20 minutes walk from Malmös train station and citycenter (and about 45 min by bus from Malmö airport or from Copenhagen airport by train+bus) you find this bottom floor 42 m2 apartment in the Värnhem district. Here you have plenty of food stores, restaurants and a shopping center really close.
Brian is very helpful and friendly. He has an open ear for everything and gives lots of advices for a perfect holiday! Thank you for an unforgettable stay! The flat is large, clean - just perfect! 5 stars*****
Sebastian
2016-06-01T00:00:00Z
Die Unterkunft bei Brian war sehr angenehm. Alles war wie beschrieben und man hatte alles was man benötigt. Brian war sehr nett und unkompliziert und hat alles vorbereitet bevor man kam. Das Bad ist zwar nicht das neueste, aber man sieht es ja auf den Bildern. Ins Zentrum sind es zu Fuß ungefähr 10 min. Parken in den angrenzenden Straßen ist kein Problem und kostenlos.
Christoph
2016-07-05T00:00:00Z
Was a nice, clean place, great place close to the highway without beeing heard. Brian was very adaptive and flexible host. I recommend this !
Jonas
2016-12-25T00:00:00Z
We arrived on Malmo in the early morning and had the apartment delivered by the time expected. The apartment was really nice, clean and comfortable. Brian has been really kind sending out a message with some key destination to visit during our stay. The apartment is located in a nice position, near to transportation and different services. I suggest to anyone looking for a place to give this a shot, I'm sure you will appreciate.
Enrico
2016-05-21T00:00:00Z
Brian's place is really nice and cosy. It has everything you need for a stay away from home :) Quite close to center,less than ten minutes with bus or even you can walk if you feel like it. The neighborhood is very calm. Brian himself,is very responsive and understanding. Makes all go smooth :)
Ralitsa
2016-07-04T00:00:00Z
We had a very nice stay with Brian. His appartment is really cosy, bright and has everything you need fo a stay. The flat is just 10 minutes away from the city center and has a supermarket very close. Brian was there to welcome us in person. We highly recommend this place.
Daria
2016-07-08T00:00:00Z
El apartamento es excelente. Bonito,cómodo por su amplitud y cercanía al supermercado y zonas de parque.
Helayne
2016-05-18T00:00:00Z
Brian es una persona de confianza que nos ayudo muchisimooo y nos trato mas que bien, ademas el apartamento es perfecto muy limpio, conforme con la descripcion y las fotos. Gracias Brian !!
Paula
2016-06-04T00:00:00Z
部屋タイプ
まるまる貸切
---
建物タイプ
アパート
---
定員
3
---
寝室
マルメ, Skåne län, スウェーデン
日付を入力すると合計金額が表示されます(税・サービス料別)。