Conveniently located in DTC, 5 minutes walking distance to light rail which will take you to park meadow shopping center, down town, and to airport. 1850 square ft. brand new 3bd plus loft with park view. High speed internet with TV cable.
3 bedrooms on second floor plus a loft on third floor with full bath. Walk out to open trail in front of home. You can go for a walk, jog, and ride a bicycle.
Lots of restaurants, retail stores are within walking distance
Joanne's condo is super clean and very new. My wife and I enjoyed walking down the walking trail to the park (close by). Great location to I-25 and easy to get where you need to go in DTC/Denver. We would definitely stay there again!
Dan
2017-03-29T00:00:00Z
A very good area, we will stay here again if we visit in the future.
Adrianne
2017-03-05T00:00:00Z
Nice and clean. Well equipped and convenient to DTC and South denver.
Jona
2017-03-10T00:00:00Z
Owner was very quick to respond and the place was outstanding. Beds were very comfortable and the amenities were top notch. Highly recommend!
Thomas
2017-04-04T00:00:00Z
This townhouse was absolutely perfect for our family. It was clean, quiet and very spacious. It had everything we needed to cook our meals and even came with coffee pods for the coffee machine. The train station was only a 6 minute walk away. I would not hesitate to return to this place again!
BEBA
2017-02-12T00:00:00Z
Very nice place!Walk to RTD by 5 minutes.
Mingche
2017-02-25T00:00:00Z
Greenwood Village, コロラド州, アメリカ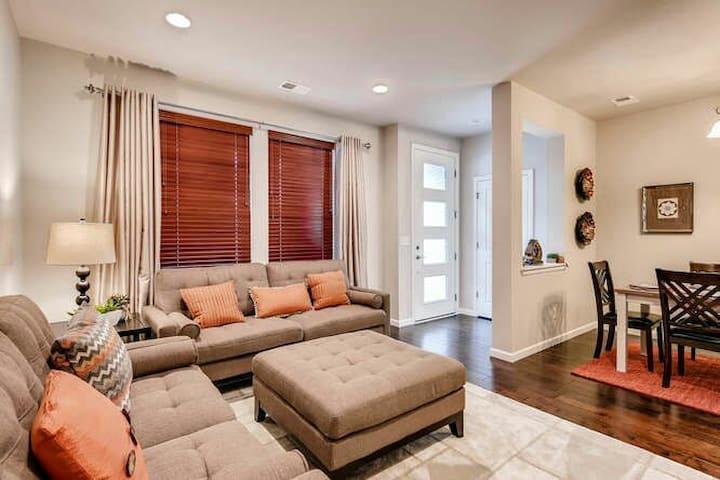 This is a beautiful brick duplex tucked away in Denver's City Park. Enjoy the huge kitchen, spacious living room and dreamy bedroom area. This space also has internet and cable. You are 2 miles to Downtown and walking distance to everything.
This is a single story duplex. It's in a great part of Denver that hosts a variety of eateries and entertainment. You are walking distance to City Park, the Denver Zoo, the Denver Botanical Gardens and the classic Bluebird Theater along with a never ending assortment of eateries and bars. Need to get to downtown? It's two miles away. You can access it via bus, bike rentals or 'car to go'.
This area is full of old 1920's homes so no two homes are alike and the history behind some of the neighborhoods and parks are great to learn and explore. Your backyard is full of beautiful parks, friendly people and local favorites to eat drink and be merry at.
We loved this place! Tons of natural light, very comfortable, always easy parking right in front. The location couldn't have been a better spot for exploring the city. What a great deal! A bargain for what you get. I'd stay here again without question.
Bethany
2015-07-31T00:00:00Z
Our stay at the 1920's Duplex was awesome! Jayme was great with very clear instructions on everything. She even had great recommendations for great places to eat that are walking distance. Would stay here again!
Antonio
2015-09-28T00:00:00Z
Jayme's place is setup in an awesome neighborhood and was such a great find. The furniture was nice, and the place was clean and decorated well. There was really nothing left to be desired. I'd definitely recommend this house to anyone looking to hit local spots like Denver City Park and Snooze: A.M. Eatery. Lots of stuff to do nearby!
Jason
2015-06-08T00:00:00Z
Everything about this stay was good: communications with Jayme were easy and simple (as was the key pick-up), the apartment was as described--and was clean and uncluttered (which I particularly appreciated)--the bed was comfortable, and, for me, the location was perfect. The neighborhood is a modest one, definitely not upscale, but it's safe and quiet. Street parking is ample. A very good experience overall.
Kerry
2016-04-11T00:00:00Z
The duplex was just as it looked in the listing- Perfectly cozy and comfortable for our time in Denver. It also was very good proximity to everything we did during our trip. We would definitely consider staying here again if we make it back to Denver.
Kandyce
2015-11-27T00:00:00Z
Jayme's place was great. Super close to a great strip of restaurants and bars. Wifi is awesome which is always a plus. Had a couple of real cold days/nights and the heat warms the place up real fast. I got in late, about 11:30pm, and still had someone to meet me at the house to make sure I was all set. Awesome stuff!
Steve
2015-02-21T00:00:00Z
Right in the downtown so close to everything. Apartment was neat and clean and we felt very welcome. There were follow up for entry and exit which made us comfortable with entry and exit procedures !
Nisha
2015-09-15T00:00:00Z
Jayme was friendly and accomodating host. I arrived early and she helped me keep my luggage at her rental place in a closet while I went and retrieved a rental car. She also made a 2nd key to the rental duplex home for my colleague, who arrived from Germany a a day after me. Her place was nice and it was in a great location - near the Denver Zoo and Denver Museum of Nature & Science. I went running every morning at City Place and could drive to Colorado Convention Center in 12 mins in a straight shot using Colfax Road. There was a close by grocery store (Sprout) and a close by laundromat, so living at her rental duplex was very convenient and peaceful. I stayed in the bedroom and my colleague stayed on the couch that would be converted to a single bed. I highly recommend her place to those visiting Denver.
Daniel
2015-05-08T00:00:00Z
デンバー, コロラド州, アメリカ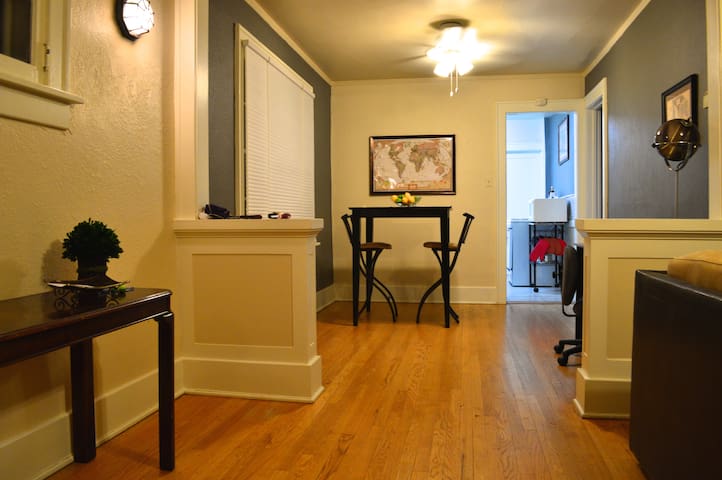 You'll love my place because. Enjoy a bedroom in the private lower level of our Parker villa mansion with access to full amenities, hot tub, pool table , wet bar with mini fridge, full gym, sauna . There is someone available on-site
You will have a separate entrance to the lower level of the villa, plus access to all of the amenities, like backyard pool, gym, sauna, hot tub, fire pit and grill. You will be able to sit back and relax in style. 1 bedroom. There's a futon available if you have extra guest in the gym room. $20 As of October 24 the pool is closed for the winter.
The town of Parker is nearby with many restaurants and grocery stores. Colorado Springs and Denver are 30 minutes drives.
Great place to stay very home feeling lovely place, great location. They were very sincere and excellent host will definitely be coming back
Joseph
2016-12-04T00:00:00Z
Candice has such a beautiful home. She was there at check in and walked me through how to use everything. Everything was extremely clean and accurately represented in the photos. I would recommend this place to everyone!
Alyssa
2016-08-22T00:00:00Z
Candice was very helpful and accommodating, house was very nice.
Liz
2016-08-13T00:00:00Z
Had a great stay at Candices place, beautiful home in scenic location. Candice was super nice, friendly, and hospitable was a pleasure meeting her!
Imran
2017-01-27T00:00:00Z
AWESOME, Loved this place. Candice was GREAT. I will stay with Candice EVERYTIME I horse show in Colorado.. AMAZING !!!!!!!!!!!!
Amy
2016-07-17T00:00:00Z
Candice met me at my car when I arrived and was a great host throughout my stay. Her home is more beautiful than the pictures describe inside and out. The lower level has 2 spacious bedrooms, 2 full baths, a sauna, TV room and adjacent kitchen, gym (really - a full gym room), and a great patio & pool in the back yard.
Ann
2016-07-23T00:00:00Z
So much better than a hotel! We felt like we were staying with family! She even left a gift basket with goodies. She was so easy to communicate with if you need anything. We will stay here next time we are in town.
Kelley
2016-10-13T00:00:00Z
パーカー, コロラド州, アメリカ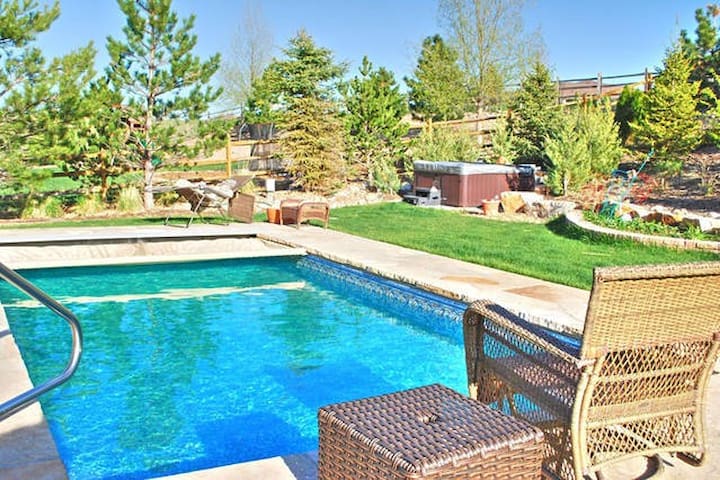 All inclusive price of $375 per night per person. Lose 8-10+lbs in six days. Daily 5 hour hiking excursions with fun guides. Includes all accommodations, all gourmet meals and trail snacks. All daily exercise classes. All consultations and participation in weight loss food preparation. Therapeutic massages available daily. Daily exercise/yoga.
All inclusive weight loss program at $375 per night per person. Lose between 8 to 10 lbs in a week, hiking, exercising, relaxing, gourmet cuisine with recipes to take home. Our 5 hours hiking excursions are suitable for all fitness levels.
Incredible views of the Colorado Rocky Mountains. Walkabout Ridge is situated on 5 acres and lots of wild life viewing. Easy commute from Denver International Airport. Free transfers from Marriott Denver West to Walkabout Ridge.
エバーグリーン, コロラド州, アメリカ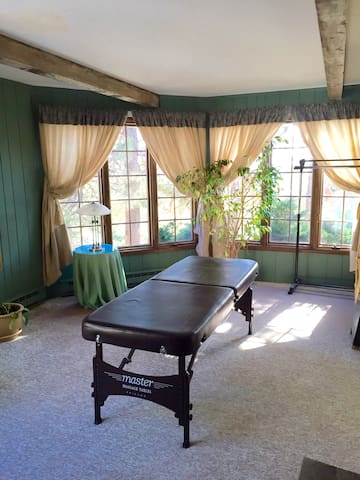 Greenwood Village - Airbnb
:
平均星

4.63

つ/

5

つ星・ゲストレビュー

54

件
日付を入力すると合計金額が表示されます(税・サービス料別)。