This spacious Luxury Villa will make you want to come back year after year. Features 2 Large Bedrooms w/ pillow top queen sized beds. Vaulted Ceilings, Indoor Jacuzzi in Master suite. Shower with Kohler side jets. Outdoor Patio with Sundance 6 person spa. Large open floor plan. Great room with Large Plasma TV and Wet Bar. Formal Dining, Galley Kitchen open to entertain. Two car attached garage and so much more. Excellent for Business or Solo Travelers. Families but no pets or smoking please.
You will love your stay at the The Bluffs Villa. Vaulted ceilings and slylights throughout. A centrally located Gourmet Galley Kitchen that is easy to entertain your guests. A formal dining room with all the appointments. Master suite with Jacuzzi and Separte walk in shower with Kohler Jets. Two full baths with linens. The Kitchen has all the gourmet cooking utensils and come stocked with a few basics like Milke, Eggs, Butter, Condiments, Soda and Some breakfast fruit.
The Bluffs is situated on a quiet private drive in Springfield Twp. Sylvania, Ohio Is across the street, Ottawa Hills is 2 miles down the road and Holland Ohio is 1 mile the other way. We are centrally located to everything fun.
我走错路了,比预计的时间晚到一个多钟,因为同行只有一小孩子,所以没办法及时告知房东。谢谢房东的耐心等待,还有特意准备的大米、油、和小朋友吃的威化饼干!房屋是一整栋,屋内温馨,厨房餐具很齐全,配有酒吧,室外风景很美。只是第三天热水不够,但房东很快过来搞定基本不影响啦。下次过来一定选此处,值得推荐! I went the wrong way, more than an hour later than expected, because only a child peer, so there is no way to inform the landlord. Thank the landlord for the patience, there are specially prepared rice, oil, and children to eat the wafer biscuits! Housing is a whole, the house warm, kitchen tableware is complete, with a bar, beautiful outdoor scenery. But the third day of hot water is not enough, but the landlord will soon come to get the basic does not affect friends. The next election must come here, it is recommended!
Jin
2016-11-14T00:00:00Z
This villa was exactly as described only better! The rooms were lovely ,the place was very cleaned and well equipped as we cooked some nights and ate out others. We wanted to be close to Lourdes University which was a 5 minute drive. Chad was very welcoming and eager to help in any way possible which was great and we certainly would return. Also the villa is in a private estate which was quiet and the bonus was a hot tub which we used even though it was winter! Excellent place to stay,Thankyou Chad.
Georgina
2017-01-26T00:00:00Z
This is one of the best rentals I have ever stayed at. Chad was awesome and had the refrigerator stocked for us when we got there. Very comfortable furniture and the house was extremely clean. He replies very quick when you have questions. I would recommend this rental to everyone!
Juan
2016-08-18T00:00:00Z
Clean, beautiful house, modern, Chad was a great host! He even had breakfast food ready for us! Unbeatable experience.
Michael
2017-03-31T00:00:00Z
This home is the best AirBnB home I've stayed in! Chad was very helpful and available when we arrived and checked in. He even stalked the fridge with eggs, drinks, condiments, and had a fully stocked house! Through out our stay anytime we needed anything he was just right down the street and always quick to respond. The home is in great shape. Very cozy and comfortable! The 3 bedrooms were more than enough space than we thought! The house and Chad definitely made our stay and our experience in Toledo a 5 STAR!
Tony
2017-03-26T00:00:00Z
The Bluffs Villa is by far one of the best air&b experiences I've had. Chad met us upon our arrival and gave us a quick tour of his gorgeous 2br/2bath condo. He is a gracious host and left us some snacks and drinks in the fridge. There were extra toiletries in case we had forgotten anything. Communication during our 2-week stay was easy and prompt. The grocery store is just down the street with a liquor store inside. We cooked almost all our meals at the condo and found we had all the cookware we needed for our basic day-to-day cooking. The condo is so lovely and I can't recommend it enough. The hot tub on the back deck was an added bonus that we enjoyed on a couple of chilly nights. Comfy beds, cozy fireplace, super sweet home. Would absolutely stay here again.
Tynan
2016-12-12T00:00:00Z
Great place, location, and host!
Erin
2017-02-26T00:00:00Z
Fantastic place and an awesome host!
Erin
2016-12-28T00:00:00Z
トレド, オハイオ州, アメリカ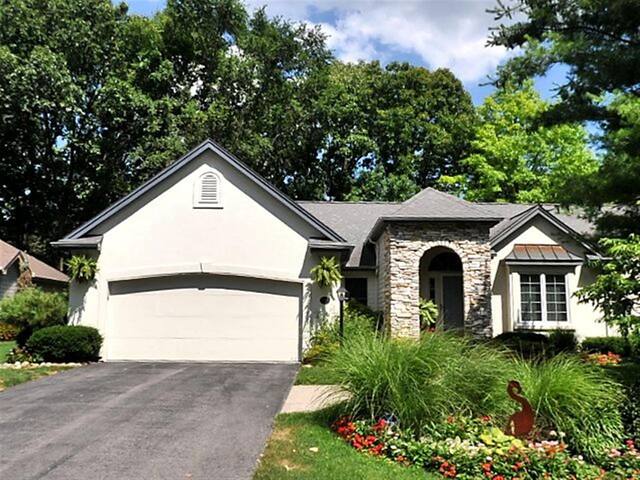 El espacio Esta magnífica casa es una combinación de todo lo que una gran propiedad de vacaciones debe ser! Venetian Villa Casa de vacaciones es el lugar perfecto para alojarse durante su aniversario, boda, romántico, cumpleaños y vacacio
This magnificent home is a combination of everything a great vacation property should be! Venetian Villa Vacation Home is the perfect place to stay for your Anniversary, Wedding, Romantic, Birthday and Vacation getaways! This beautiful innovative 2-bedroom Villa is located on 2 acres of wooded land with plenty of amenities. Come experience this captivating and elegant home today! Tucked away in a peaceful 2 acre wooded setting in Toledo, Ohio Convenient to all dining, nightlife, shopping and entertainment! Come relax, unwind, and revitalize in this exceptional villa surrounded by beautiful trees and large private yard Features 2 Bedroom 1 King-sized bed, and 2 Full-sized beds make for lots of places to sleep! Ample blankets, linens and pillows are provided. (Sleeps 8 Comfortably) 2 Full Bath Towels are provided. Fully Equipped Kitchen (stainless steel) Including a dishwasher, microwave, toaster, coffee maker, tea pot, and blender Flat Panel HDTV Including a DVD player Ample Seating Grill Air Conditioning Large Private Yard Lots of space for picnics, cookouts and late night star gazing
The host canceled this reservation 313 days before arrival. This is an automated posting.
Keitha
2016-08-27T00:00:00Z
We had a wonderful stay at this beautiful little home. It was in the perfect location with access to everything we could possibly need. The house itself is nicely updated throughout with plenty of space for my wide and two children. We especially liked that there was some separation between the main living space/TV room and the bedrooms so that Mom and Dad could stay up a little later without disturbing our children. The kitchen provided everything we could possibly need. The bedrooms comfortable and cozy with additional space heaters to adjust individual room temperatures. Lena was a wonderful host and was able to answer all questions in a timely manner before and during our stay. We will very likely rent this home again on our next trip to Toledo. It was great to be able to visit with friends and family and then have our own private space to return to at the end of the day. Thanks again for a wonderful stay in this lovely home.
Dan
2016-11-26T00:00:00Z
The home is located on a large lot with many trees. It is set back from the street and is quiet and somewhat serene. The house was perfect for relaxing at the end of a busy day The hosts were accommodating and available by phone. We enjoyed our stay at Venetian Villa!
Laura
2013-10-07T00:00:00Z
Great spot in Toledo. Near everything! Nice, large yard. Would definitely recommend to any visitor.
Chelsea
2013-07-23T00:00:00Z
The Venetian Villa exceeded our expectations. A lovely home that is well maintained and perfectly represented by the listing. We were very pleased.
Tim
2015-05-09T00:00:00Z
The house was beautiful, exactly as described. Large front yard and nice open floor plan. It suited my family perfectly for our weekend stay in Toledo.
Lorree
2015-07-13T00:00:00Z
everything was perfect.
Evan
2016-09-06T00:00:00Z
We have stayed twice at Lena's and both times were great. It is a very spacious home with lots of light, elegant artistic touches, comfortable beds, sofas and living spaces. You won't want to leave!
Kerri
2016-03-27T00:00:00Z
トレド, オハイオ州, アメリカ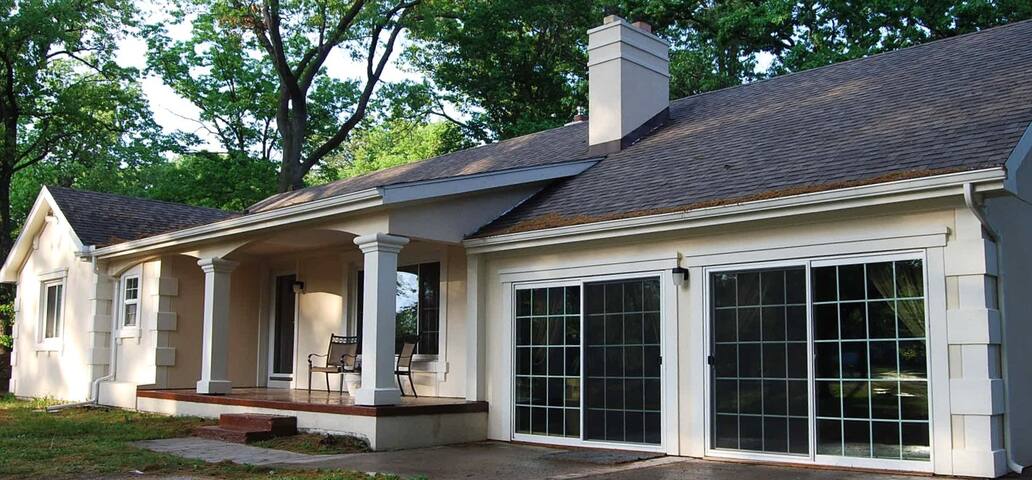 Cottages have jacuzzi tubs, kitchenettes, some have decks, some have baywindow sitting area.
Elizabeth was a great hostess. We needed a quiet, restful location for a mini-vacation, and Spruce Hill was a perfect fit! Our unit was clean, quiet and the perfect size for two people, with a comfortable bed and good seating. The jaccuzzi tub was nice and soothing after long days of sightseeing. Although it felt very woodsy, the location was only a short drive to restaurants, shopping and highways.
Andrea
2016-08-02T00:00:00Z
Elizabeth was awesome very accommodating. The area was very scenic and quiet. We had a couple of issues and she took care of them in a timely manner. We would stay with her again.
Debbie
2016-09-26T00:00:00Z
Mansfield, オハイオ州, アメリカ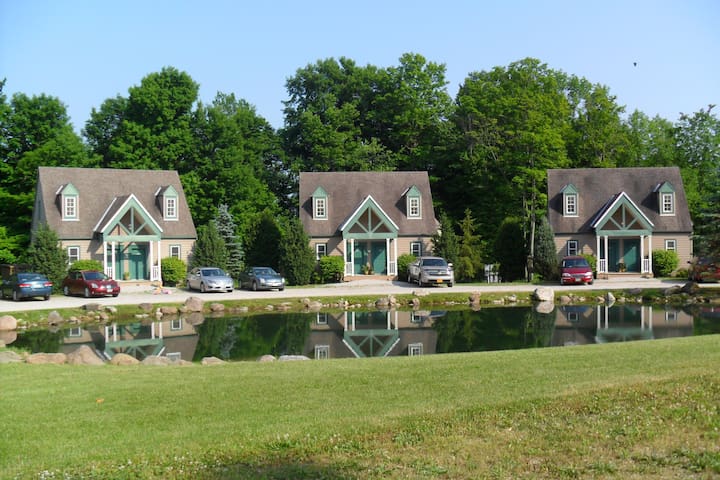 该房源位于哥伦布市环境最美,安全性最高的Upper Arlington区,附近有UA最大的图书馆,Tremont小学,Jones中学,Gaint eagle超市,还有巨大的操场,环境优美,生活便利。欢迎入住
提供早餐和简单的食物,以备临时之需,基本调味品油盐酱醋齐全,适合临时过渡,提供各种锅、刀具,如有其他需要,在能力范围内可以提供。
The host canceled this reservation 5 days before arrival. This is an automated posting.
Weitong
2016-12-26T00:00:00Z
Upper Arlington, オハイオ州, アメリカ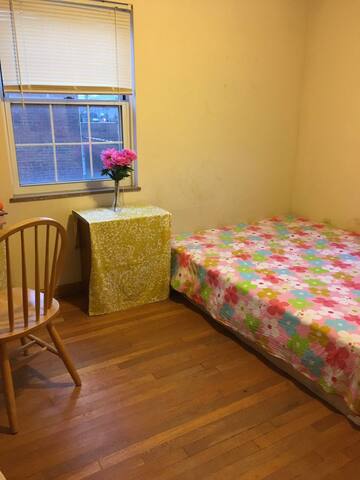 4,000 square foot two-level home just off of US24 approximately 45 minutes from both Toledo, OH, and Fort Wayne, IN. Spacious and large common areas on a separate floor from the five upstairs bedrooms. An energetic, and creative staff willing to do whatever it takes to make this endeavor one of the many successes in this location that has impressed many over the last few decades. Talk to us-- we can make anything happen.
Defiance, オハイオ州, アメリカ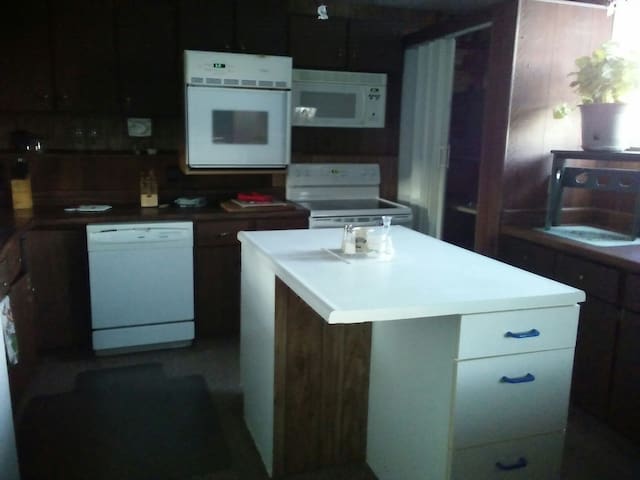 オハイオ州 - Airbnb
:
平均星

4.3

つ/

5

つ星・ゲストレビュー

40

件