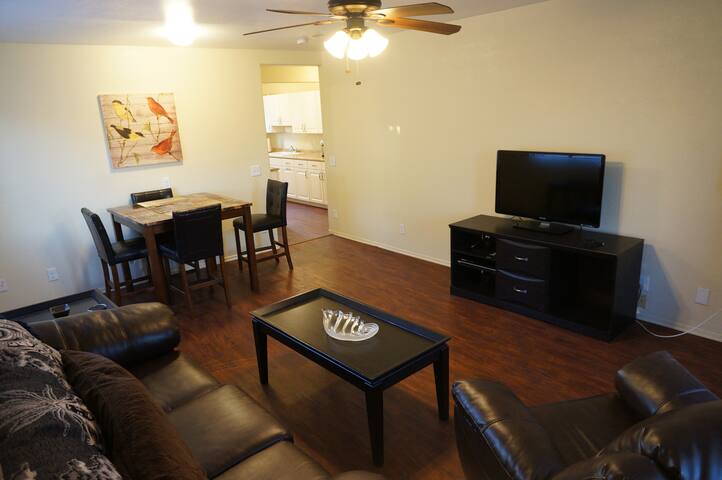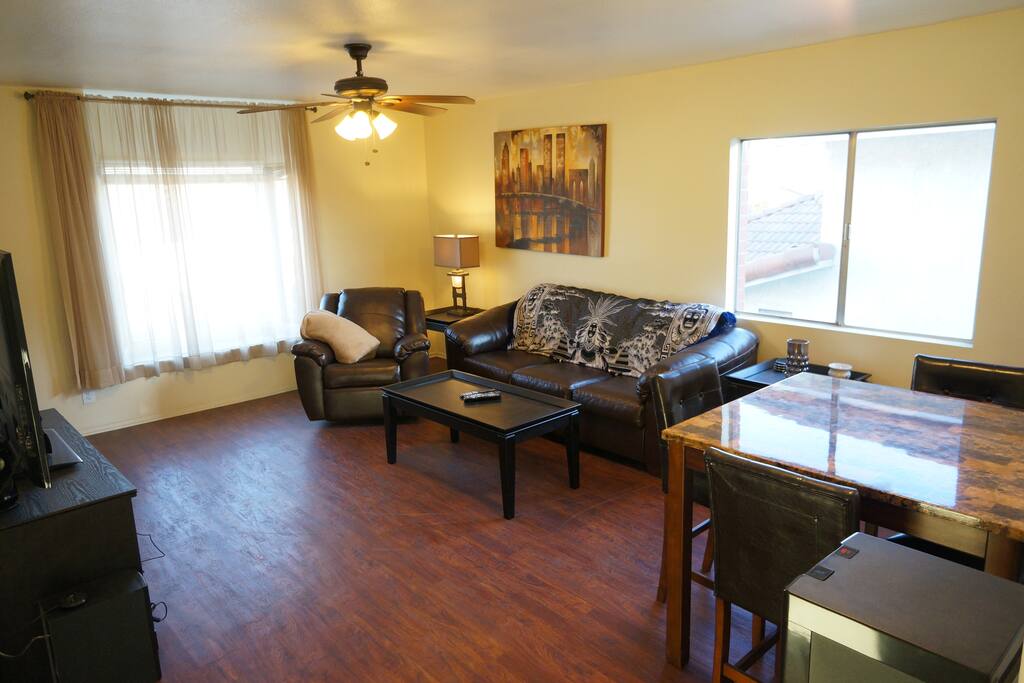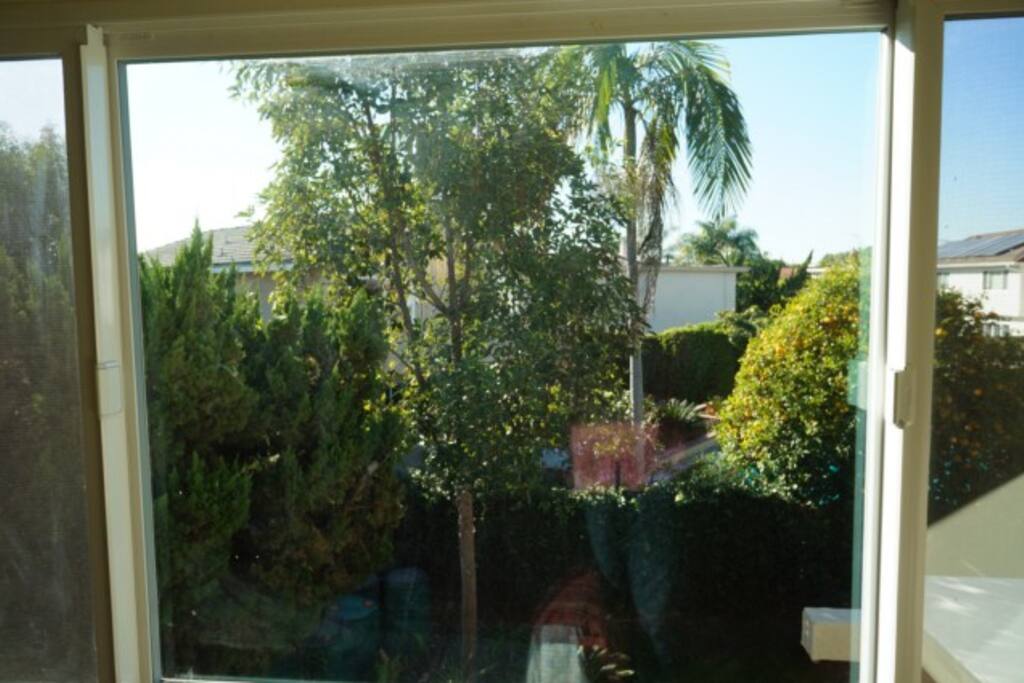 This is an upstairs private living space with a private kitchenette and living room.
1 Queen bed in the bed room, additional sleeping area would be the couch/or a fold out foam mattress or an air bed upon request.
---
---
---
---
Enjoy your stay.
If you are not happy let me know so I can fix it or arrange for you to leave early
You can't have parties here. If you are looking to invite several people over, please don't book this place.
No smoking.
You must be respectful of the neighbors and the place.
And you must be happy with the place or you are free to go :)
---
---
---
---
La Palma is a nice neighborhood. The house is located in a quiet area, and has more than enough parking on the street. Lois did let us use part of her driveway for one of our cars. The house itself is beautiful! The space we stayed in was in the upstairs part of the house. Lois was in the room adjacent to the room we were staying in, but she is so quiet you barely even know she is there! When you walk into the room upstairs it is so big that it feels like you are walking into your own apartment. We measured the space and it was roughly 850 SQ Feet in total with the bedroom being about 160 SQ Feet. Which was more than enough for the 3 of us. The washing machine and dryer were the latest and greatest. One thing we liked and did not expect was how big the shower and tub were! There are even 2 shower heads! Lois was great at communication, and made us feel welcome. We would definitely stay again.
---
This was our second month staying in Lois' 1 bedroom suite and everything has been great! We have thoroughly enjoyed our stay here during my sabbatical and wish we could have stayed longer! Lois is always friendly and kind, sharing her space with us. She also went the extra mile to offer toys and entertainment for my ever-inquisitive daughter who absolutely adored her! A wonderful stay! I highly recommend stay in this quiet, safe, convenient home!
---
most people say I am a nice person, I am a fairly private person. I work in the office most week days.