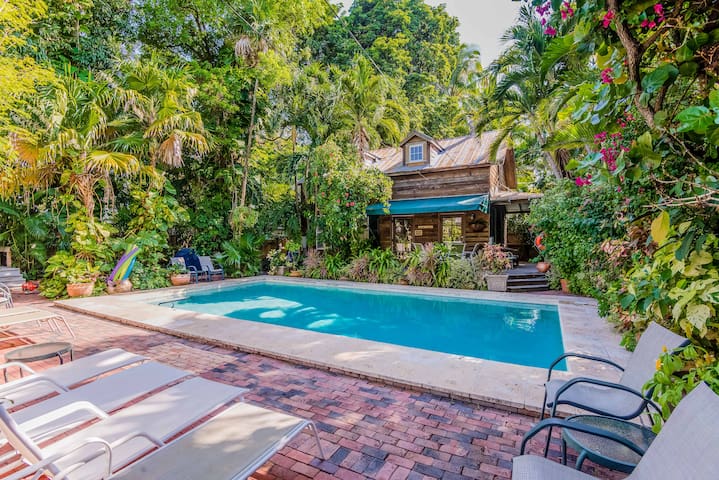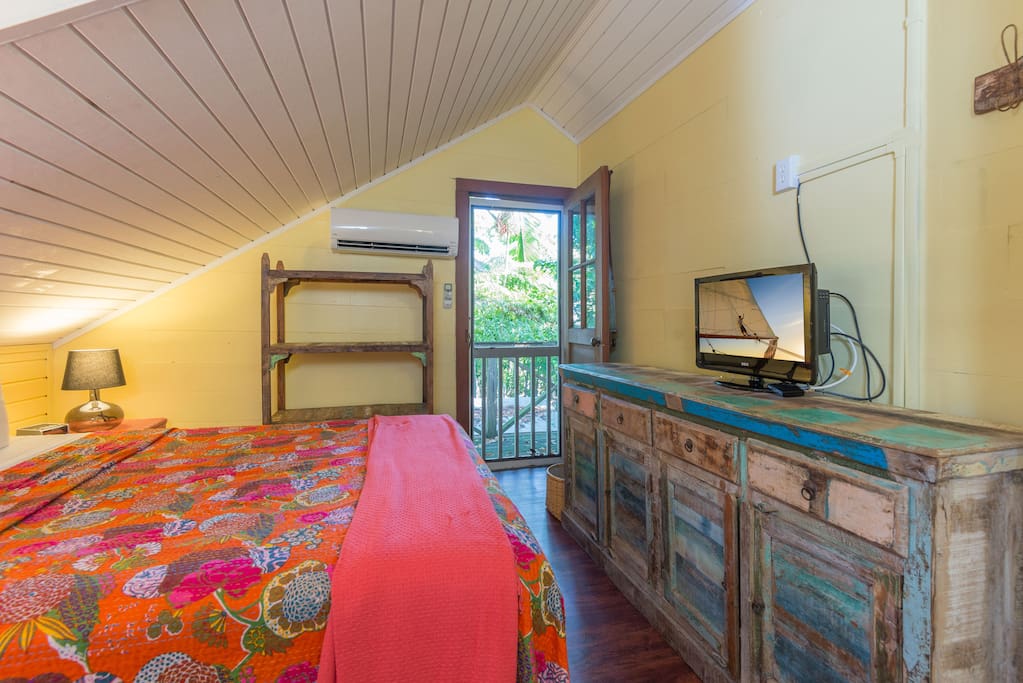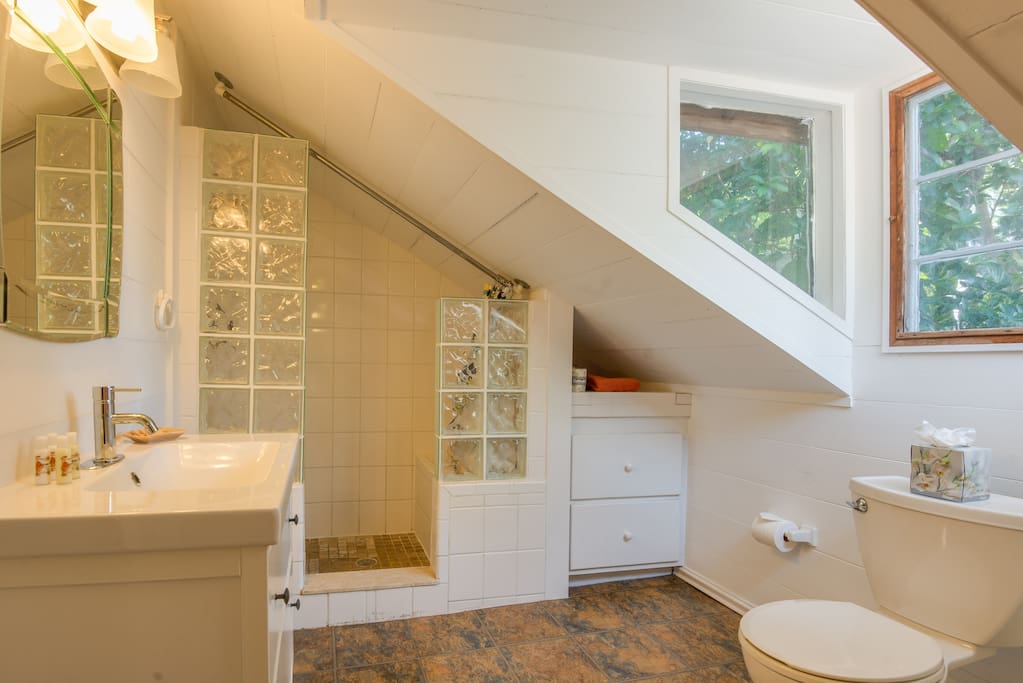 The 2 story garden cottage in the heart of old Town. The 1st floor has an open layout with living room, dining room, and kitchen. The 2nd floor has 2 bedrooms. Situated within lush tropical gardens that surround a large, shared, heated swimming pool.
スペース
The first floor has a kitchen, dinning table, bathroom, and living room. There is a queen sleeper sofa in the living room. Upstairs are two bedrooms with queen beds and a second bathroom.
ゲストの立入り範囲
Guests have access to a shared pool.
その他の特記事項
Parking can be challenging at this location. There is not a designed parking space. Parking is street free/public parking. Just be sure to not park in a residential only spot, you would be looking for a "blank parking space." If you cannot find parking in the neighborhood, there is a public parking garage 3 blocks away, at Caroline & Grinnell St.
---
Our stay here for Fantasy Fest was pretty awesome. The Garden Cottage is charming, spacious, stocked, and clean. We had a group of five, but you could easily fit more in there. There are two bedrooms (I believe each is a queen bed), a pull-out couch, a futon that appears about "full" sized where you could cozily fit two people, plus another smaller futon for one person. The Cottage has two full baths, a washer/dryer, a kitchen fully stocked with whatever you need, a big dining room table, and a few closets stocked with all your miscellaneous supplies (ie. blow dryers, ironing board, books, towels, tp, laundry detergent, mini soaps & shampoos & makeup remover wipes, etc) There's great attention to detail and evident Key West hospitality. Check-in was easy and a binder greets you at the Cottage with lots of helpful info and recommendations. Having our own pool was a luxury, and being able to park in the driveway was icing on the cake because KW street parking is difficult to come by (we just got lucky with this; the owner of the home usually parks his vehicle there and guests usually park at the public garage about three blocks away, but the owner was out of town.) There's a grill outside and a nice deck on two sides of the house to relax on. The AC works well, there's always hot water, and they are stocked with plenty of extra blankets and linens. The location is a short walk to Duval and in a quiet, peaceful neighborhood. I've been to KW countless times over the years & stayed in hotels mostly; as a group, we wanted a little more space than that this time and decided to spring for this house instead. I could never go back. How nice it is to have plenty of room and everything you need in one place. You feel like a local for a few days. There wasn't power for a few hours the first night we got there, which was the owners fault and not Villas Key West; Simona from Villas KW had the problem fixed and granted us a decent partial refund for the first night. We felt this was fair and found her very responsive and easy to communicate with. She definitely made sure we were taken care of and satisfied. The house itself is an actual registered historic building with the Dept of the Interior; how cool and special is that?! Now, if you've been to KW, you must know it's full of charm and history and you ought not to expect new, modern, perfect buildings. That's not why you're there; if that's what you're after, KW isn't for you. The building has its quirks and personality and that's a good thing. That being said, they have maintained it very well, and it did super well during our recent Hurricane Irma. The WiFi is quite shoddy, but again, that's not why you're there. If KW teaches you anything...
---
We really enjoyed our stay here. Check in was easy, we were really late and luckily they left the keys for us at the pick-up location. First of all having the pool was awesome. It was so hot when we went in July, we used the pool almost everyday, the pool towels were a nice touch. Having a washer/dryer was nice. The farm style table was great and the kitchen has everything you need in it. The downstairs a/c worked really well and it was nice to have a little outside patio/table, for the smokers to sit out on. Some of the negatives I would say, were that the upstairs a/c units didn't work as well, so the first night was HOT! The house had a dehumidifier that we kept having to dump water out of (which there were no directions telling us to do so, but we figured it out) We had a party of 8 and there was "enough" room for everybody, but it was definitely like having a giant slumber party with the pull out couch and the two futons laid out and people's stuff every where. The downstairs bathroom has slotted doors, so not a lot of privacy, noise wise. We had 3 couples and there are only 2 bedrooms. One bedroom has a wall cutout that leads to the stairs, so everyone downstairs can hear everything, if you catch my drift, it also made the bedroom hotter, because we were losing all the a/c. The street parking was difficult to find because we went during 4th of July weekend, but I guess that can't really be helped. It was also not super easy to find, because the directions were a little unclear. The paper kept saying to the "left of" some house when really it was behind/in the back of that house. There were some cobwebs and spiders in the corners of the room. I get it, it's Florida in the summer, but still. Just know that it is a cute little bungalow and not a full blown house, and you won't be disappointed. I would stay there again.
---