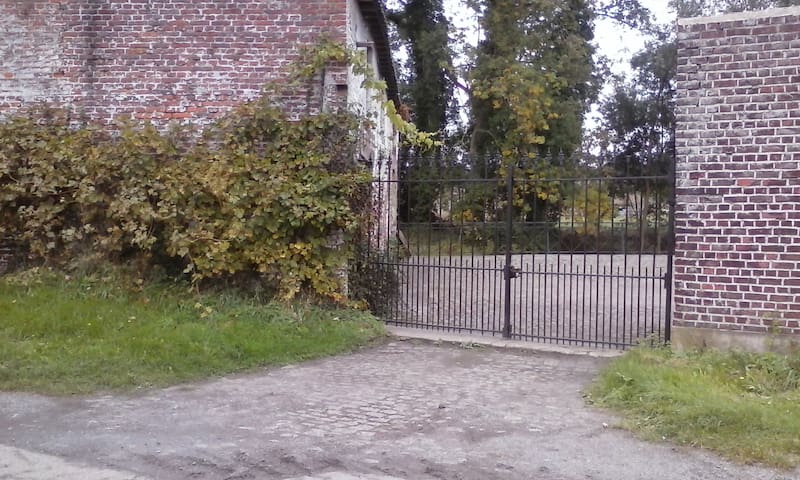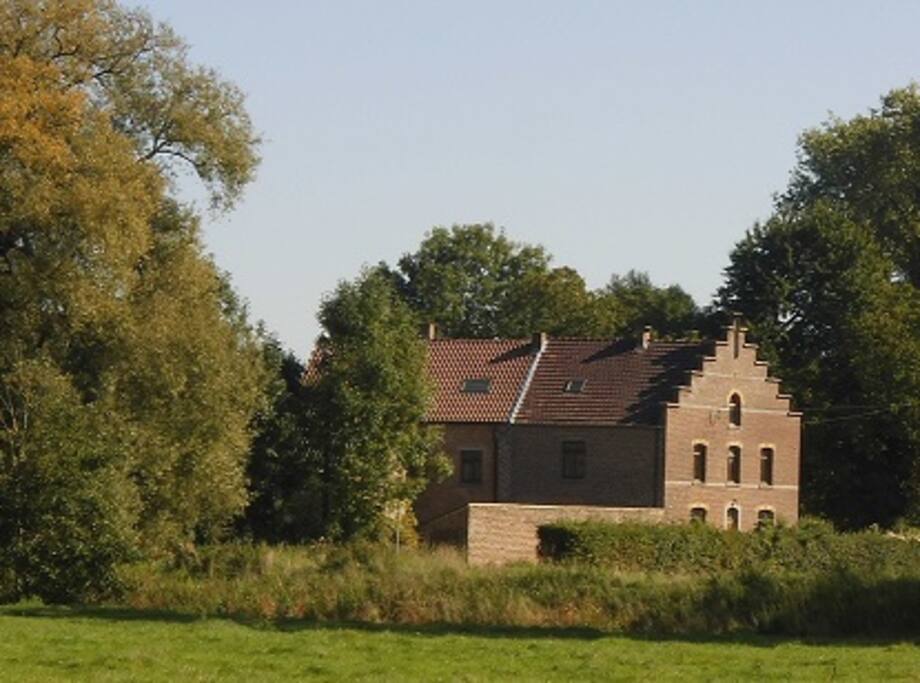 Aux abords de la Senne, dans un cadre champêtre, nous vous accueillons dans notre vieux moulin. Une chambre confortable, avec salle de bain privée. Salon TV privé. Wifi. Jardin. Parking. Petit déjeuner inclus. Attention: pas d'accès cuisine. Et autre détail important: nous avons quatre cavaliers king charles qui partagent et agrémentent notre vie quotidienne.
スペース
Dans la tradition du Moulin, vieilles briques et boiseries. Literie de première qualité. Endroit unique plein de charme. Nos valeurs: simplicité, partage et convivialité tout en préservant votre intimité. Lieu enchanteur pour un weekend au calme. Nous parlons le français, l'anglais et le néerlandais.
Charming old mill, only 25 minutes from Brussels. The old bricks and woodwork give this place a unique character. The ideal place to spend a weekend in a quiet area and enjoy the countryside. Simplicity, sharing and conviviality are the hallmarks of our home.
ゲストの立入り範囲
En plus du logement, accès au salon commun et à la salle à manger. Pas d'accès à la cuisine. Egalement la grande cour et le jardin. Coin fumeurs.
Private double room with private bathroom and private lounge. Access to the common living room, the breakfast room and the garden. No access to the kitchen. Smoking area. Secure parking.
ゲストとの交流
Situé sur le parcours champêtre de la Vallée des Oiseaux, nous vous conseillerons des balades et des activités proches, comme le magnifique parc d'Enghien, une visite de la brasserie Saint-Feuillien ou la Collégiale Saint-Vincent à Soignies, ou encore une journée à Pairi Daiza à Brugelette. A Enghien, dégustation de vins ou achat d'excellent chocolat chez un artisan chocolatier.
Located along the path of the Valley of the Birds, we can recommend walks and activities nearby, such as the magnificent park of Enghien, a visit of the famous Saint-Feuillien brewery founded in 1873, a day at Pairi Daiza, a privately owned zoo and botanical garden located in Brugelette, the Saint-Vincent collegial church in Soignies, we also know good places to taste excellent wines, or home-made chocolates in Enghien.
その他の特記事項
Nous possédons quatre petits chiens adorables, des cavalier king charles.
Petit déjeuner copieux de 8 à 10h, inclus dans le prix.
Possibilité de partager le repas du soir au Moulin. (sur demande)
Respect du lieu. Calme et sérein. Ne pas être allergique aux chiens (nous avons des cavaliers king charles bien éduqués vivant dans la partie privée de la maison)
Respect for the place. Quiet and serene. No allergy to dogs : we have quiet and nice cavaliers king charles living in the private part of the house)
We love nature, music, cooking and reading, travelling and meeting people. We also love our cavaliers king charles....
Countries we ve been to so far: all of western Europe, Canada, Quebec, Senegal, Egypt, Costa Rica
My motto is borrowed from Costa Rica: "Pura Vida". Pura vida! Means that no matter what your current situation is, life for someone else can always be less fortunate than your own. So you need to consider that maybe...just maybe, your situation isn't all that bad and that no matter how little or how much you have in life, we are all here together and life is start living it "pura vida style".
言語:
English