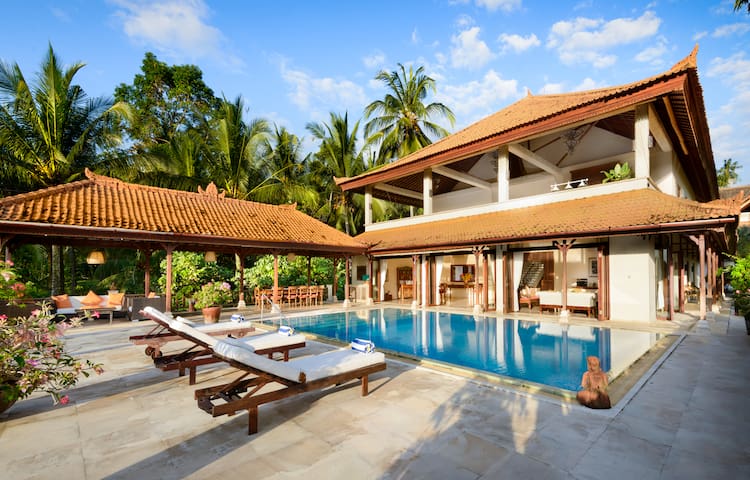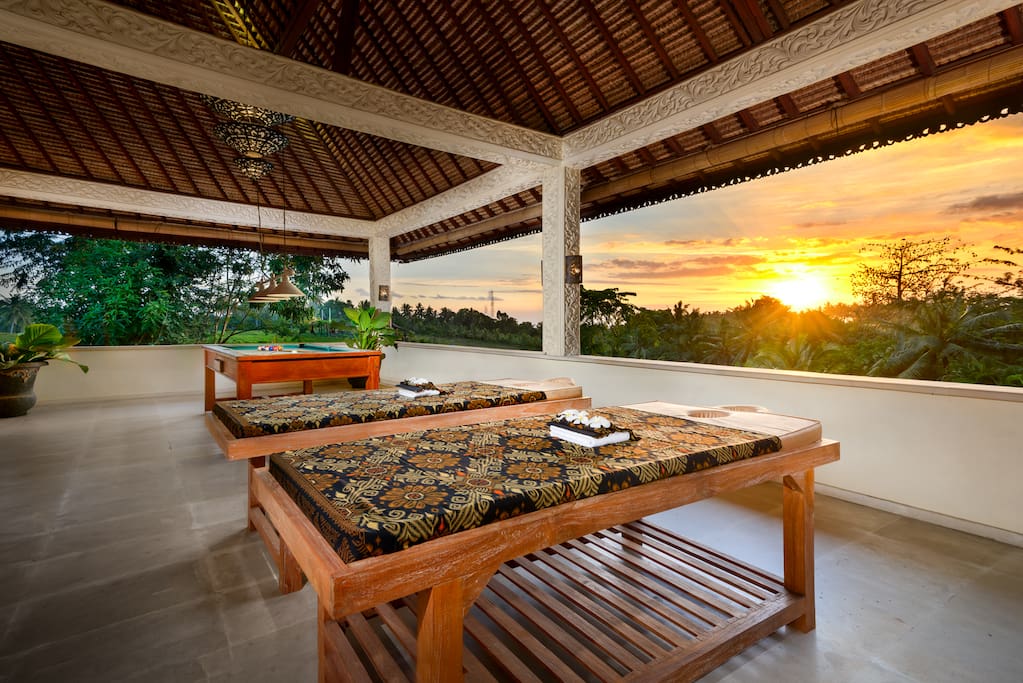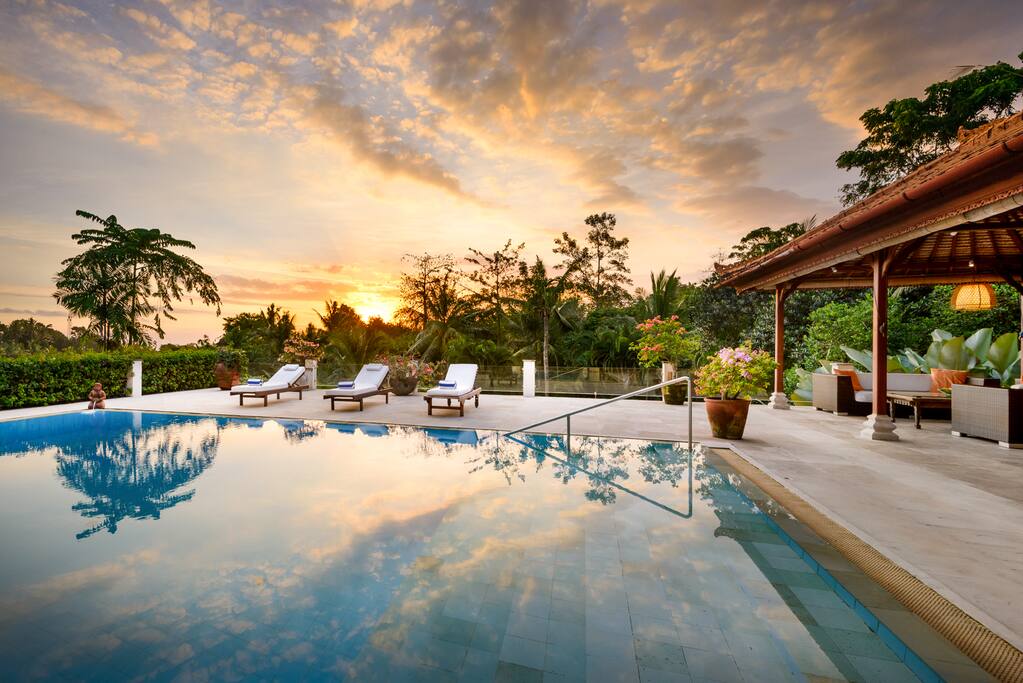 この7ベッドルームの非常に豪華なオーシャンビューヴィラは、人気のバリ島のサーフビーチに近いバリのまだオリジナルの部分に位置しています。サーフィンのための最高のスポットの一つで、素晴らしいレストランがいくつかあります。
This 7 bedroom very luxurious ocean view villa is located in a still original part of Bali close to the popular Balian surf beach. It's one of the best spots for surfing and has some nice restaurants.
スペース
温かみのある伝統的なバリのおもてなしを反映した穏やかなエリアに位置するVilla Belandaは、バリアンビーチに近い美しい新しく豪華なヴィラです。 リラクゼーション、ヨガ、休日、結婚式、そしてサーフィンをお探しのときに理想的な場所です!バリアンビーチはサーフィンのパラダイスです。周囲の田んぼや川を見渡せるプライベートプールから親しみやすく魅力的な雰囲気をお楽しみください。 この巨大なヴィラには、2名から21名まで収容できます。独立したバスルーム付きの7つのベッドルーム、広々としたエアコン完備のリビングルーム、設備の整ったキッチン、バーベキュー用の屋外ダイニングエリア、素晴らしいテラスと庭園が備わっています。 無料の毎日の朝食を用意し、ヴィラで提供しています。空港送迎(ピックアップ&ドロップ)は無料で提供されます。私たちのヴィラマネージャーは毎日あなたの滞在中のすべてを手配するためにオンサイトで利用できるようになります。
Beautiful new luxurious villa close to Balian Beach, Villa Belanda located in a peaceful area that reflects a warm and traditional Balinese hospitality.
This is the ideal spot when you're looking for relaxation, yoga, holiday, weddings and also surfing! Balian Beach is the surfing paradise. Feel an intimate and charming atmosphere from your own private swimming pool overlooking the surrounding rice fields and river.
This massive villa can accommodate from 2 to 21 persons. Featuring 7 bedrooms with separate bathrooms, spacious air-conditioned living rooms, fully equipped kitchen, outdoor dining area for BBQ, superb terraces and gardens.
Enjoy complimentary daily breakfast prepared and served in the villa. Airport transfers (pick up & drop) is provided free of charge. Our villa Manager will be available on-site everyday to arrange everything during your stay.
---
---
Our place is located in Balinese village. We encourage our guests to respect our staffs, neighbors and local community. We allow events & weddings. Please let us know if you wish to host. There are extra fees and regulations applied.
Please also be mindful that the property is somebody else's home. Smoking is allowed in public areas outside the bedrooms. Any loss, damages or breakages should be at the expense of the tenant.
---
We are a family of 7 (5 kids from infant to 11) that stayed here for a week. The house itself is absolutely stunning; beautiful, spacious, thoughtfully decorated and appointed. The lush vegetation around the villa is without compare; rice paddies, coconut, papaya, cacao & banana trees, flowers of every variety. We spent most of our time around the pool, which the kids especially adored and would then come in and watch movies together in the evening (web enabled tv allowed us to access our amazon prime account which was great). We also chose to have almost all of our meals prepared and served at the villa and the food was phenomenal (best chicken fried rice of my life)! The staff was extremely friendly, kind, and accommodating. We took a couple of day trips to some tourist attractions and felt very safe with driver/house manager Wawan. The only negative about the villa at all is its distance from the airport and most major tourist attractions (approx 2 hour car ride to get most places). Since we were traveling with younger kids, this was not ideal, but if you are looking for something off the beaten path and simply want to relax in a tropical paradise, this might actually be a plus for you.
---
Truly a magnificant villa. Amazing setting between the ricepaddy's. Very attentive staff. They will walk the extra mile for you. The included transport leaves you without the hassle of arranging a taxi for your everyday transport needs. Wawan is gold. We stayed with 4 adults and 4 children and the last 2 days another couple and their 2 kids joined us and the house can handle it with ease, space-wise. We hope to come again.
---
It is an amazing villa made even better by the amazing host and staff. Wawen is an absolute hero. He took us to all of the amazing places on the island as well as to the local areas like the beaches and restaurants. I could not recommend this place anymore. It was incredible value for money and we would love to come back!
---
Hello there, welcome to Bali ! You are most welcome in my villas, may all who come as guests leave as friends! Cheers!
言語:
Bahasa Indonesia、Deutsch、English、Français、Nederlands、中文