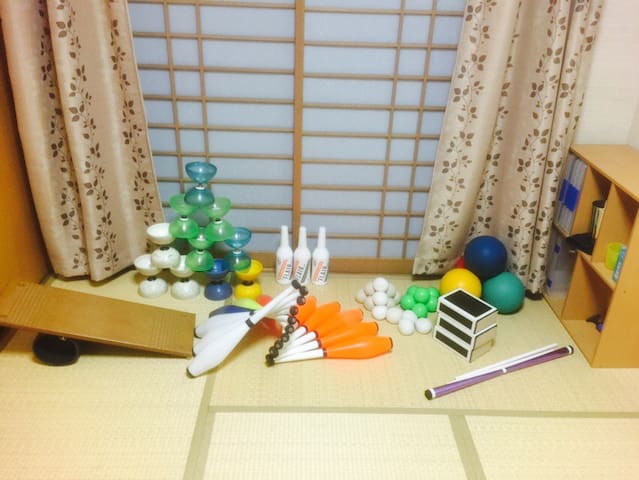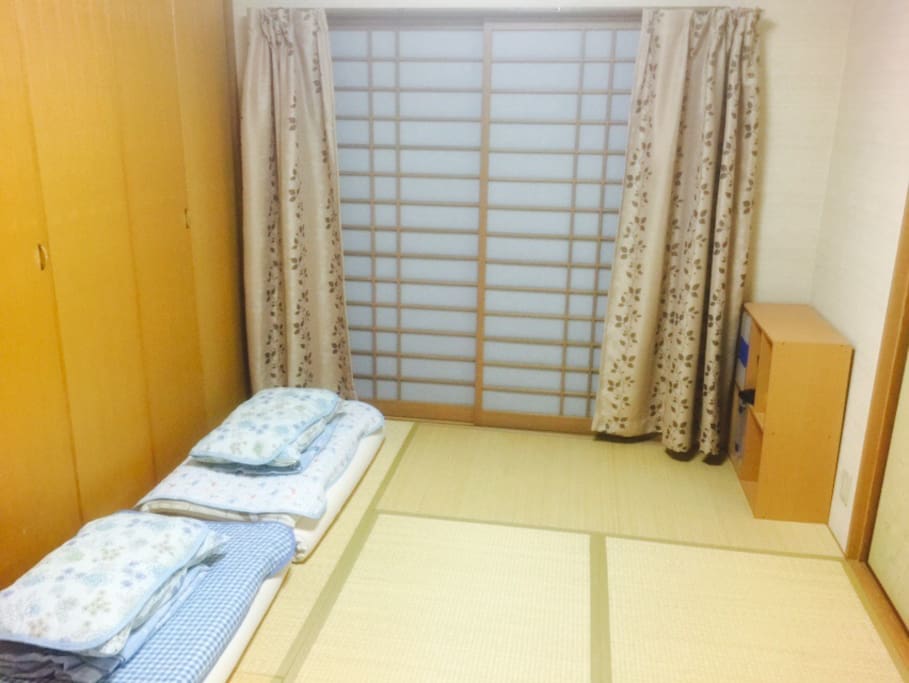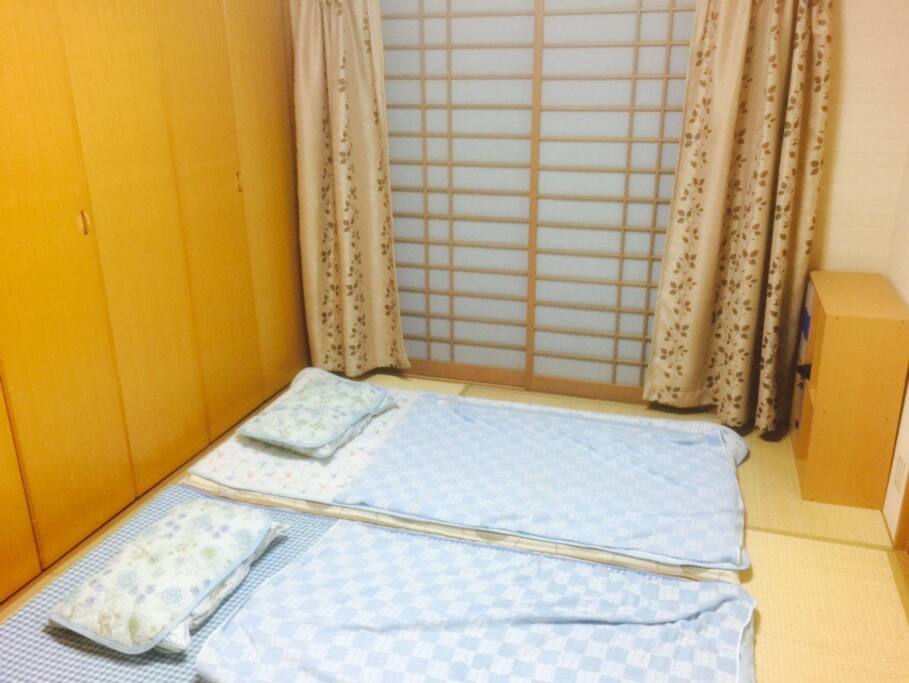 20 minutes from Kyoto station by train.
Very close to Uji city center, which is well known as the most famous city for green tea.
And since I'm a street performer, I can teach you how to Juggle if you want.:)
スペース
There are two rooms, one with air conditioner and one with fan.
You can use
Mattress
Pillows
Towels
Hot Shower
Free wifi(you can take it during hanging around)
ゲストとの交流
I can teach you juggling, playing shogi(Japanese chess), and of course i have Nintendo consoles in my flat so let's play together if you are interested in.
Currently I am interested in foreign languages, so ANY of you will be welcomed. :)
Yusuke is a great host, friendly and loves to interact with his guest. He taught me and my friends how to juggle and we had a great conversation till about 3 in the morning. He helped us as well with things we wanted to do in japan haha! Overall our stay at yusuke's was pleasant! Only that when we arrived, the place was in abit of a mess, but i think it was because of previous guest and that yusuke was not actually in town that day, but other than that, it was totally great! (:
---
Yasuke may be an experienced Couchsurfing host, but to be a good Airbnb host he needs to learn a lot. Check-in was at 8:30 PM and when arrived at his apartment, the room was in a total mess. He begun cleaning it but after 5 min he received a call. He talked for 20 min totally forgetting about us or the mess in the room. He made some room for futons but that was it. We had to explicitly ask for bed sheets and towels. During our 3-night stay there were 5 couchsurfers at his small place and he slept in the kitchen. The room was also different from the picture in the listing. The whole apartment is dirty, sticky and we were afraid to touch anything. If it was Couchsurfing, we would not say a bad word.
I think you are just too demanding. You gave me the lowest rating in every section, but I'm sure you are just clean-freak, Coz no one ever complained that. (It doesn't matter whether it's couchsurfing or not. Don't be arrogant just because you paid small amount of money.) Don't expect too much of Airbnb, especially room that costs only 18 U.S. $ per person. You should use five-star hotel instead if you can't accept our lives here. From our point of view, you are just inconsiderate and unsociable. OK, I need to know how to treat guest, I'll give you that, but You also need to know how to behave yourselves.
---