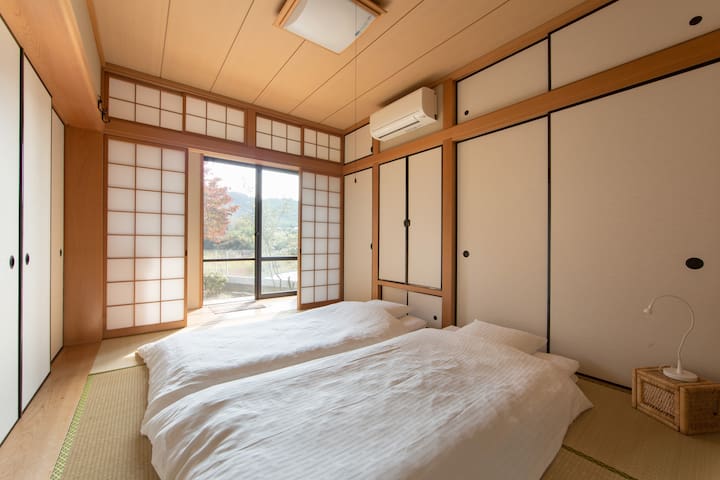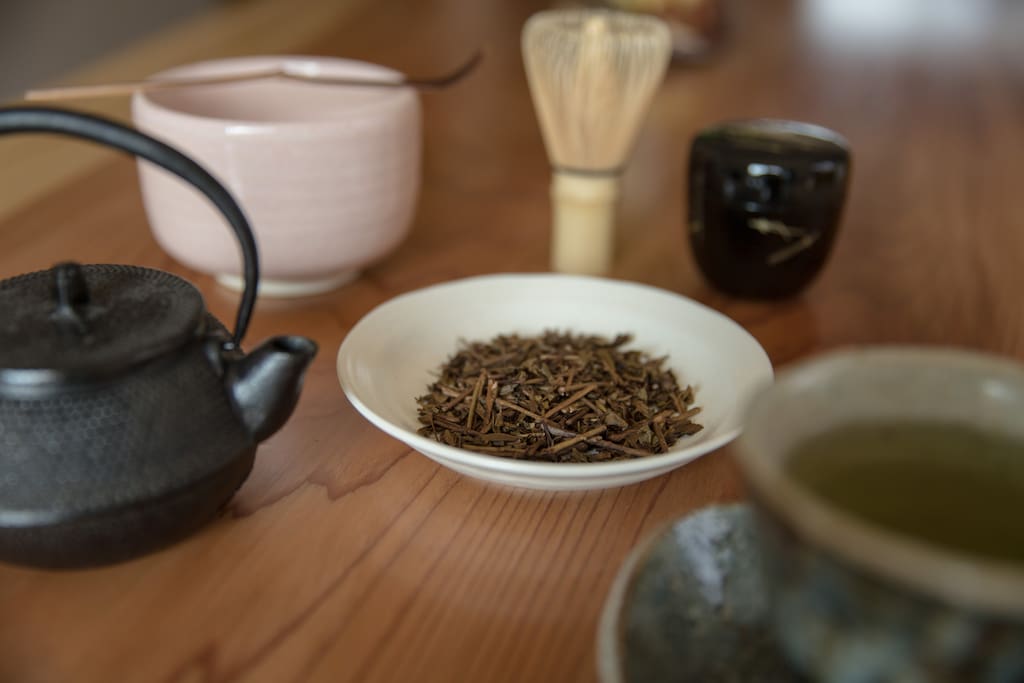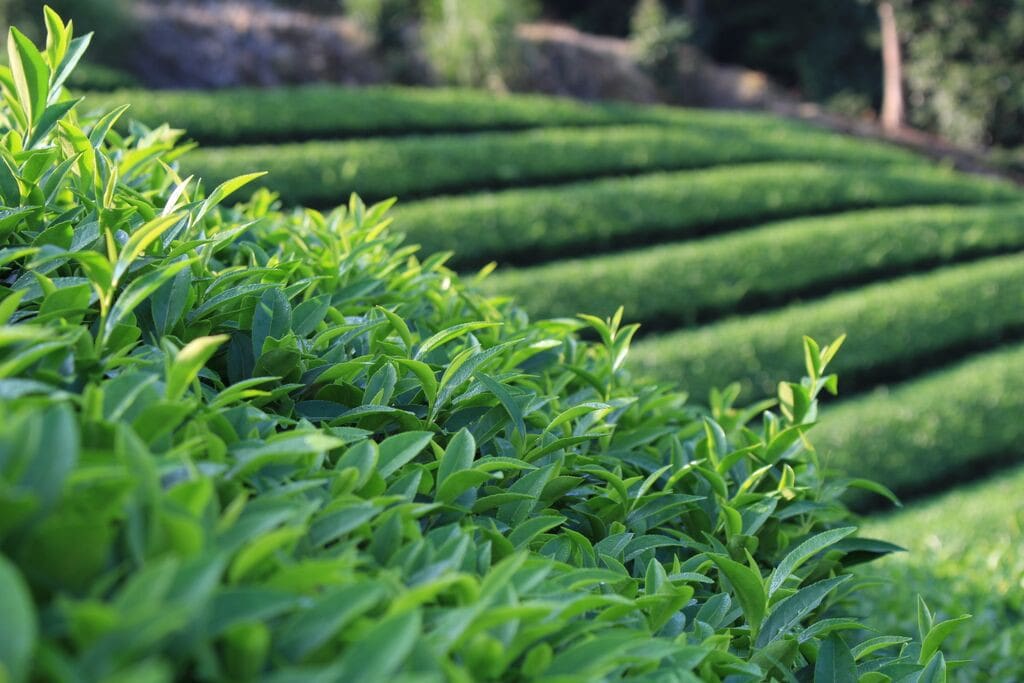 お茶の畑に囲まれた素敵な家においでください。ほとんどのコーナーからリラックスした息をのむような景色をお楽しみください。この歴史的な茶の村での滞在は、あなたの日本旅行のハイライトとなるでしょう。
Come and stay at our lovely home nestled into the tea fields. Enjoy complete relaxation and breathtaking views from almost every corner. Your stay in this historical tea village will most definitely be the highlight of your trip to Japan.
スペース
ワズカへようこそ!美しい田舎の村だけでなく、日本茶の受け台もあります。
Welcome to Wazuka! Not only a beautiful countryside village, but also the Cradle of Japanese Tea.
ゲストの立入り範囲
あなたは清潔で居心地の良い部屋にアクセスできます(あなたは家の2つの部屋のうちの1つに滞在します)。客室には素晴らしい自然とお茶の畑が近くにあります。また、トイレ、バスルーム(バスタブとシャワー)、ダイニングルームなど、1階のほとんどのスペースにアクセスできます。ご不明な点がございましたら、お尋ねください。
You will have access to your clean and cozy room (you will stay in one of two guestrooms in the house). The room includes a view of the incredible nature and tea fields nearby. You also have access to most spaces on the 1st floor including the toilet, bathroom (bathtub and shower), and dining room. If you have any questions, please ask.
ゲストとの交流
ほとんどの場合、少なくとも私たち(私の妻または私)はゲストハウスにいます。私たちはゲストとの交流を愛し、あなたの滞在を価値あるものにしたいと熱望しています。可能であれば、楽しいことやゲストハウスや街の質問にお答えするなど、ご滞在中のお手伝いをさせていただきます。そして、私たちの若い娘たちもおそらくあなたのために質問をします;)。
In most cases, at least one of us (my wife or I) will be at the guesthouse. We love interacting with guests, and are eager to make your stay worthwhile. When possible, we will be glad to assist you during your stay including offering suggestions about fun things to do or answering questions you may have about the guesthouse, town, or getting around. And, our young daughters probably will have questions for you as well ;).
★No-smoking inside the house or on the property.
★Please take off your shoes at the entrance.
★Please turn the air conditioner or heater off when you leave the house.
★Please don't pull your suitcase on the tatami mats. They are very delicate. There is a space in your room to keep the suitcase on the tiled floor or in the closet.
★Washing machine can be used upon request.
★ The kitchen is basically off-limits. However, we can provide space in the fridge or cabinet to store drinks and/or snacks.
Hi! I'm originally from suburban Chicago, but have now lived in Japan for several years.

Here is the story. At the age of 20 I traveled the world with the international student group Up With People. Following that program, I came to Japan to visit a friend from that group. On that trip, I fell in love with this wonderful girl, and we have been together ever since.

We have traveled the world together and have lived in many places over the years. Our favorite thing has been getting to know people wherever we go. Sharing meals, sharing time, and sharing stories together.

And now, we have moved to a picturesque countryside village of 4000 people with an 800-year-old history of tea growing. The Cradle of Japanese Tea.

Wazuka is filled with beautiful tea fields, rice fields, and mountains, and even better great people. It truly feels like being in a different world, like living in in a simpler time. And yet, we are just a short drive to Nara City, Kyoto, and Osaka

My wife and I have chosen to settle in this amazing place with our two young daughters. And, we really hope to welcome you with our open hearts, our home-cooked meals, friendly conversation, and top-notch hospitality.

We look forward to seeing you soon!

Michael, Ikuko, Olivia, and Margaret


言語:
English、日本語