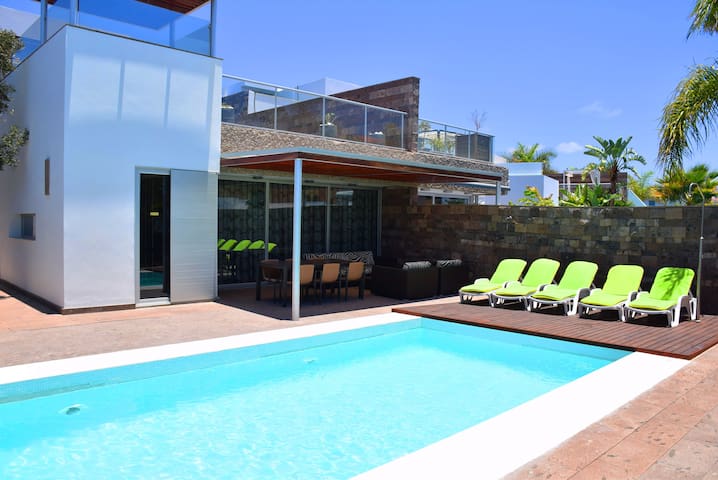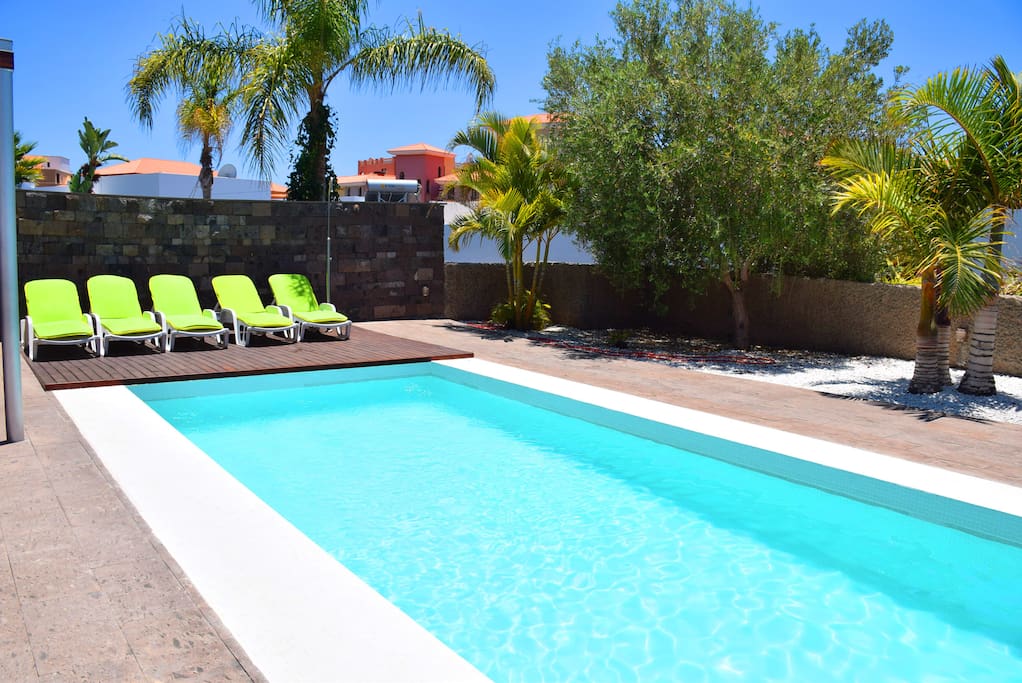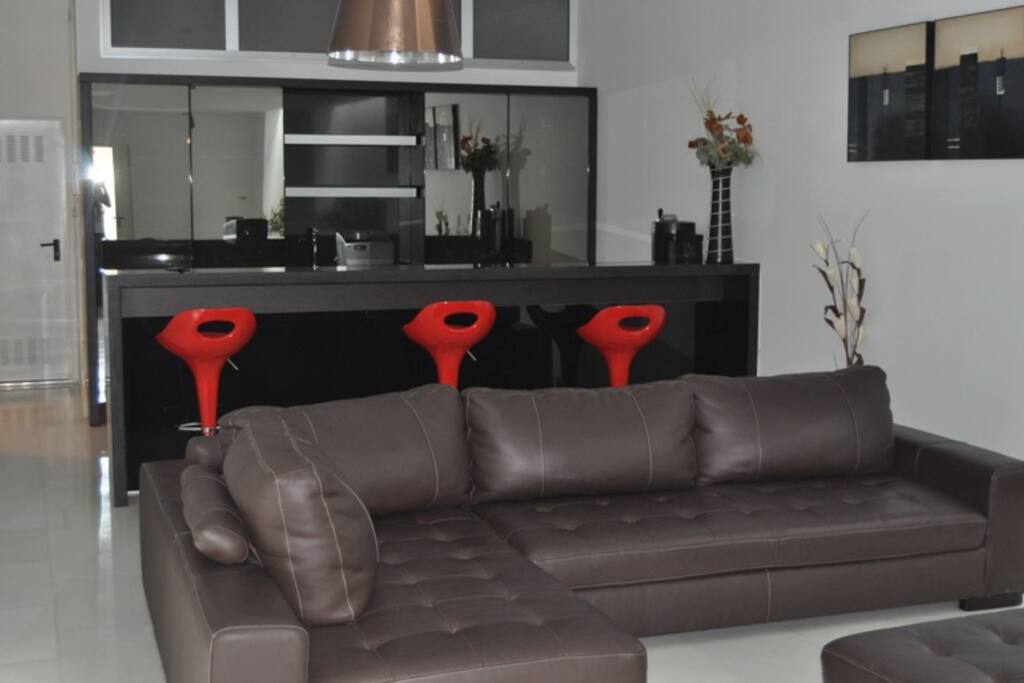 Luxury villa in the prestigious area of Costa Adeje Bahia Del Duque. 100 meters away from the beach. 50 meeters to the shopping center. Terrace with swimming pool, solarium, Jacuzzi. 5 bedrooms, 4 bathrooms, Bar and Kitchen, Separate children's room.
---
Die Villa ist grundsätzlich top - das heisst, dass die Räumlichkeiten und die Inneneinrichtung durchaus als luxuriös bezeichnet werden können. Es mangelt jedoch an sehr vielen Details. Das Haus, obwohl lediglich 6 - 8 Jahre alt, wirkt abgewohnt, es gibt viele Mängel, teilweise schimmelt es in Duschen, etc. ....Auch die zur Verfügung gestellten Bettlaken und Handtücher waren, vorsichtig ausgedrückt, eher bescheiden. Auch sonst hat diese Vermietung mit dem eigentlichen Air BNB Gedanken rein gar nichts mehr zu tun - es ist einfach eine vollkommen anonyme Ferienhausvermietung eines lieblos ausgestatteten, schlecht gepflegten Objektes. Insgesamt war es trotzdem okay, der Preis ist aber trotz der tollen Lage nicht angemessen.
---
We had a really great stay here and found it was in a great location just a short walk from plaza del duque which has some nice shops. There is also playa del duque which is lovely and has lots of nice restaurants. The apartment was really well equipped and had everything we needed as a large group with children. There is a great space between the living area, kitchen and outside/pool area which makes relaxing by the pool nice and enjoyable. The house was a great size and we never felt cramped, lots of bathrooms and living rooms to use. Good kitchen with everything you would need to cook with. There is also a barbecue which used for one of the nights. The views are amazing from the apartment and whilst it's very central it was also really quiet. There were a few niggles which didn't detract from the stay but were the difference between giving top marks. The electrics are a bit iffy. Using the hot tub will cause everything to trip meaning going down and resetting the circuit board. Not a major issue but a bit of an inconvenience. One of the bedrooms had no air conditioning or wardrobes and has a glass door, which felt like a downgrade for the person staying in the room. The garage door is an electric/automatic one which only opens halfway most of the time - had a bit of a mind of its own. If you don't have a car then it's a null point but my grandad hired a mobility scooter to get around and had to duck under it more often than not. Again, a minor issue. Sergey, the host was responsive to any questions and issues. Overall there were far more positives to outweigh the couple of things that could have been better. I would stay again and would recommend this property. I think that for someone using it as 4 bedrooms would give it 4.5/5 stars. Had a great time, thanks Sergey for hosting us.
---
Great great house. We had an amazing family holiday. Amazing location, quiet, not overlooked; very spacious house. Comfy beds; Close to so many restaurants, spas, the sea, Siam park, golf and other activities. Kitchen with everything you need if you fancy cooking. We rented a car and could park it in the house. Sergey was great. I would very happily go back.
---