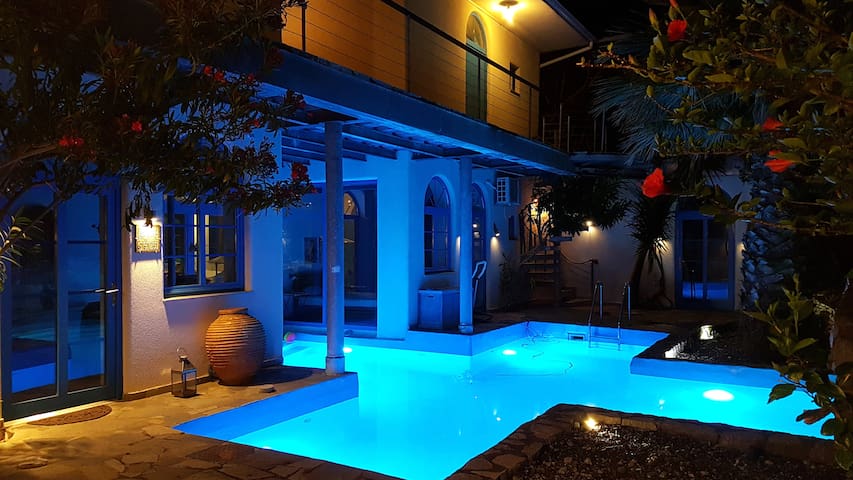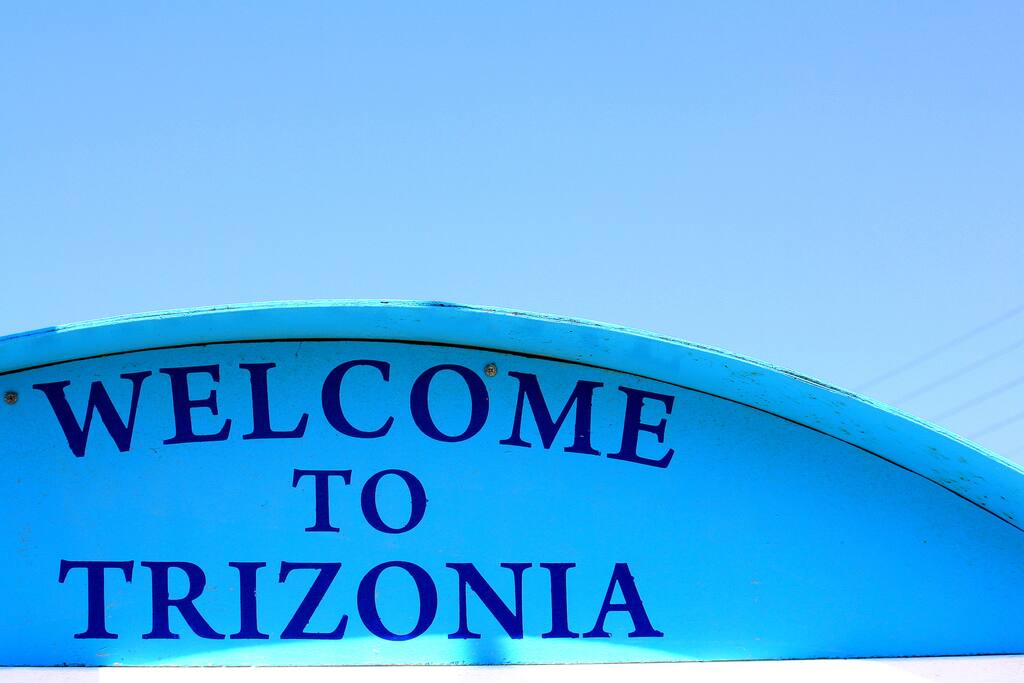 Trizonia House is a stunning luxury villa with a fantastic sea view and private swimming pool located on Trizonia Island, Greece.
スペース
The two-storey property is located at 60 meters above sea level and offers a breathtaking view over Trizonia Island and the magnificent Gulf of Corinth. There is a private outdoor swimming pool surrounded by a wonderful garden with palm trees and large shaded panoramic terraces. The nearest beach in the idyllic village centre of the island is a mere 200 meters away.
On the ground level the main building invites with a stylish and spacious living room and a fully-equipped open kitchen with an indoor fireplace and barbeque grill, a professional gas stove with an electric oven, a large American fridge freezer and a microwave, as well as a dishwasher and a washing machine. A long wooden dining table offers space for at least 10 people and a flat screen Smart-TV, a HIFI system, as well as a library are available for entertainment. To cool off, the outdoor swimming pool can be accessed through sliding doors in the living room. A welcoming entrance area with a desk and a restroom complete the main building.
Five fully air-conditioned and en-suite double bedrooms offer space for up to 10 tenants. The master bedroom is located in the main building on the ground level and comes with an exclusive view on the swimming pool and an en-suite bathroom with a luxurious bathtub-shower combination. The other four bedrooms are grouped around the main building; two on the ground level and two on the upper level. All come with an en-suite bathroom with shower, private access to the large panoramic terraces, as well as a fully-equipped kitchenette.
The exceptional design of Trizonia House is aimed at offering our guests the highest degree of luxury and comfort, while providing self-sufficient living spaces with the possibility for privacy and retreat. The property is ideal for larger groups of up to 10 tenants and also suitable for special events like weddings and christenings (special fees apply). Needless to say, there is high-speed wireless internet access available free of charge on the entire property.
Visit (URL HIDDEN) for further information and to find out more about Trizonia Island, check out our brand new website (URL HIDDEN)
---
Jan and his staff on the island were amazing! We had a delay at the airport and everyone worked to ensure our arrival on the island. We enjoyed the kind hospitality and warmth of Lisa and Vasilis...from helping us with our luggage to being available for questions until they farewelled us at the port. They were a vital team to ensure our comfort and wellbeing. Our stay would not have been what it was without them! This home is not usually a winter rental but Jan was so kind to add some Christmas cheer by bringing us a Christmas tree which our family had fun decorating with things we found on the island! The Trizonia house is nestled in a quiet location but central to many sightseeing attractions. The last ferry did not allow us to stay off the island for dinner in the neighboring towns but I am certain we could have worked something out as everyone was so kind and amiable. There is much to see in the surrounding areas and we took advantage of each day. The home/kitchen was well equipped with all essentials for our large family.
---