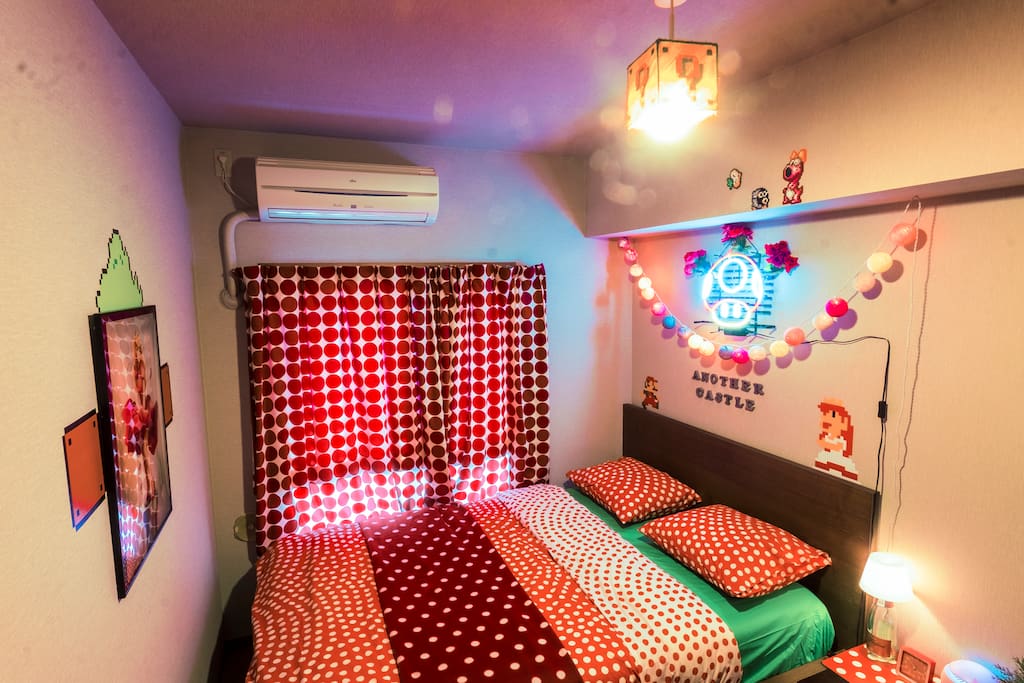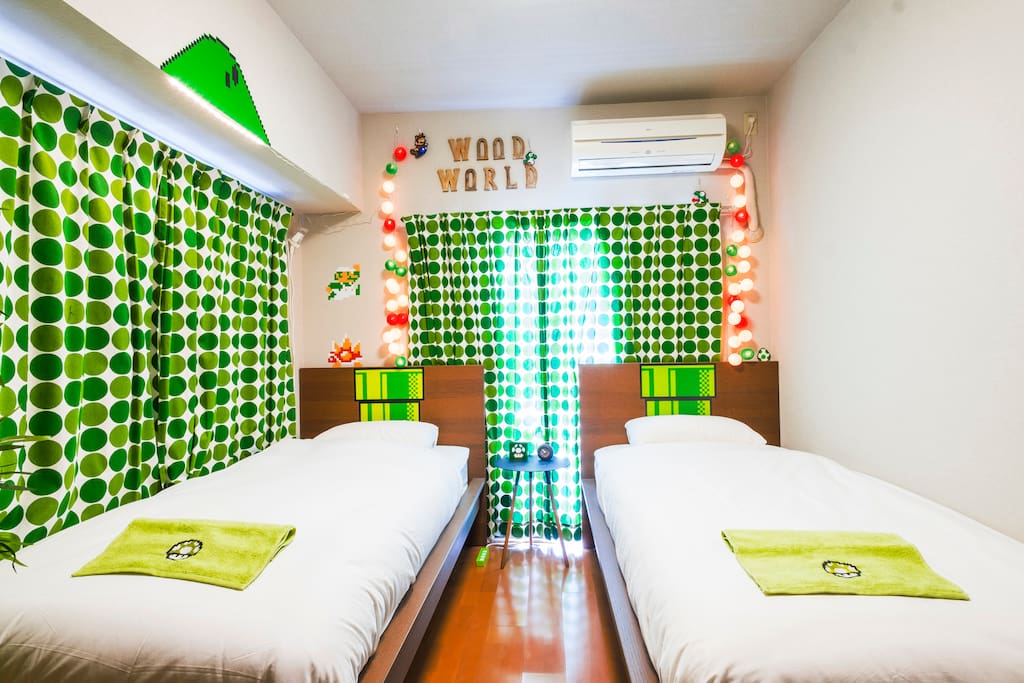 リスティングについて
Ranked Timeout Magazine's #1 "Coolest AirBnB Apartment Japan" for 2016. Featured on TV, Daily Mail, etc. Located in prestigious Nishi-Azabu/Aoyama district – ultra posh and high class. Brand new $3,500 Tempur mattress (also used by NASA).
---
---
---
追加人数の料金: ¥ 1000 / 泊 (2名を超えると1名様増毎に加算)
---
Ranked Timeout Magazine's #1 "Coolest AirBnB Apartment Japan" for 2016. Featured on TV, Daily Mail, etc. Located in prestigious Nishi-Azabu/Aoyama district – ultra posh and high class. Brand new $3,500 Tempur mattress (also used by NASA).
The brand new $3,500 mattress in this apartment costs more than ALL the furniture COMBINED in 99% of other AirBnB apartments. It's a Tempur 27" thick Cloud™ mattress and Tempur pillows, which NASA use for their astronauts.
The apartment is located in "Roppongi" – 10 minutes away direct to Shibuya. This area is BETTER to stay in than Shibuya because it is not crowded or noisy, it's calm and relaxed.
The apartment has two bedrooms, two single beds, one double bed, one sofa double-bed, a good-sized kitchen area, a living room (with $1,000 IKEA double sofa bed), separate toilet and shower.
We have retro NES video games in our Super Mario themed gaming area to help you relax after a busy day out.
If you ask me, I'm happy to take you for dinner somewhere special that tourists don't know about.
We cannot store your luggage when you check out or before you check in, and we are inflexible on 10:00 AM check-out and 17:00 check-in times, unless you'd like to pay for a late check-out or early check-in.
---
チェックイン時間は、17:00から23:00です。
---
厳格
開始7日前までに解約すれば50%返金されます(サービス料も返金可)。
---
The host advised that we would be moved to a new location due to difficulties with the previous apartment. The apartment was spacious for a Tokyo dwelling, being just 2 people with 2 bedrooms gave us allot of room to move. The bathroom and bed are great and also having a balcony is great, the apartment was clean and kitchen had all we needed. The location of this apartment was a little far from the nearest train station being a 10min walk, while this was fine it was hard walking uphill with all our luggage when we left. A great stay but wish it was a little closer to a train station.
---
The apartment is nice and spacious but be careful about the host being really hard to contact. We did not hear from the host until about 3pm on the day of check in and were starting to get worried that we would not have a place to stay that night. Also, the host changed the location of apartment the day before the check-in date and caused great inconvenience and additional cost to us as our plans were all made around being in the Meguro area and the new apartment was at Roppongi. Overall, apartment is nice, but host is not very reliable.
---
Heart of Tokyo's Mario themed apartment was great! So many little nick nacks that made it an exciting and nostalgic stay. However some issues with communication. In the week leading up to our stay we did not hear back from the host regarding meeting up to gain access to the property. This was a bit stressful as we were relying on wifi throughout Japan to communicate which was intermittent. On the day we were meant to check in the host advised us that they had to close the Meguro property and move to Roppongi hills. This was very inconvenient for us because the new property was over 10 minutes walk to a station and was not on the JR line. Given we had a JR pass we lost money each day having to travel on the subway. Had we not found out the day of we would have definitely booked elsewhere. Whilst the host provided us with a lengthy explanation and was able to provide us with accomodation it was frustrating we only found out the day of (given they would have known for weeks what he situation was). We also did not know the address of the new place and just felt the whole thing was a bit dodgy. Having said that once we were inside the property we were really happy with the amenities and cleanliness. Still some miscommunication about where to leave the keys on check out as we dealt with multiple people. Overall we were happy, just such a down point to be messed around on the day of check in.
---
This place was conveniently located not far from the Meguro station and also located near restaurants and convenience stores. Host was nice enough to meet us up one hour earlier prior to the check-in time because we had a wedding to attend at 17:00. The place had all the accommodations we needed. However, I didn't see enough Yoshi's around the apt. That would've taken this place to a whole other level!
---
The beginning of our stay in Mario-land was quite stressful. We tried to communicate with the host beforehand about the possibility to check in early. Till the very day of our arrival there was no answer. We spend a few hours in the airport of arrival trying to contact the host's representative, who should pass us the keys, but it turned out that she did't work for him any more. We tried to contact the host directly via mobile phone, but it seemed that it was not valid or working. The former representative failed to give us any valid contacts either. To be frank we started to fear that there was no apartment at all and we will have to look for the hotel for our 15-days stay in Japan. Finally host contact us via airbnb messenger when we were on our way to Tokyo. And thank God one of his friends managed to take us to the appartment earlier than 5 p.m. As for the apartment, the place is nice - all those decorations and details really impressed us. We did enjoyed the atmosphere. However there was some feeling of shabbiness. Maybe it's time for some reinovation and extra cleaning - bathroom especially and the sofa in the living room - so to make this apartment shine as brightly as it did in the beginning. Now it lacks some tidiness, which is upsetting( It seems that the host, unfortunatelly, do not pay as much attention to the place, as he probably had done previously. There was also some strangeness, when we moved in: it seemed, that the apartment was cleaned in hurry right before our arrival, though it wasn't rented prior to us. The bed linen was drying on the balcony, where it remained during our stay. Nobody came for it, which seemed strange. As for the facilities, we really did lack a microwave. And watch out for the washing machine - a few things that we tried to clean in it shrank a bit ( it was quite impossible for us to change any settings, as the machine turned out to be too japanese). However we did find the portable wifi router really useful,we could take it with us anywhere we went. And it was real fun to spend a few evenings playing retro games, surrounded by Mario toys, and figures and all the atrributes =). It is really a Mushroom Kingdom! As for the surroundings, Meguro is very peaceful place to live. And there were lots of restaurants, shops and a small shopping mall just near the station. We liked it very much. It was our first time renting via airbnb, and, all in all, it was nice. I do hope, that this apartment will have its new jolt of fresh air - cause it is really very special and very modern-japanese). I hope you will find these comments useful.
---
I am an interior designer living in Tokyo with my wife who you can see in the picture!

I do a AirBnB because, as an artist, it's a great way to work creatively.

I like walking around Tokyo feeling lost in the exotic Japanese culture, and I like running – I train for marathons every day.

Looking forward to meeting you!

Parker

日本で英語の先生もしていますので日本語でもいいですよ。
お気軽にどうぞ。完璧ではない時もありますが、頑張ります。