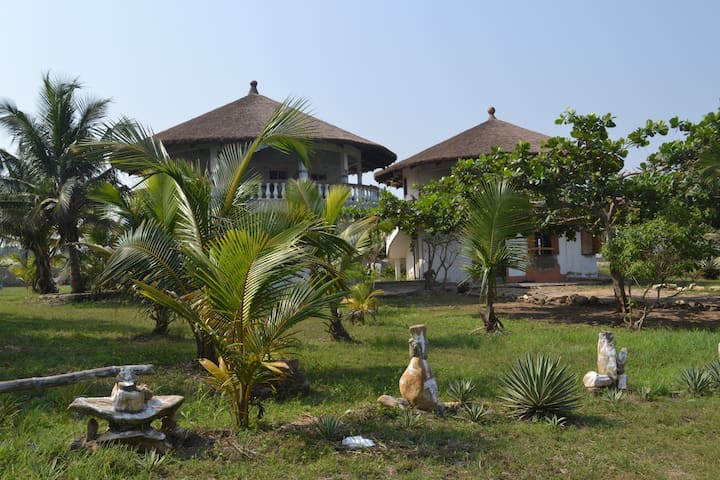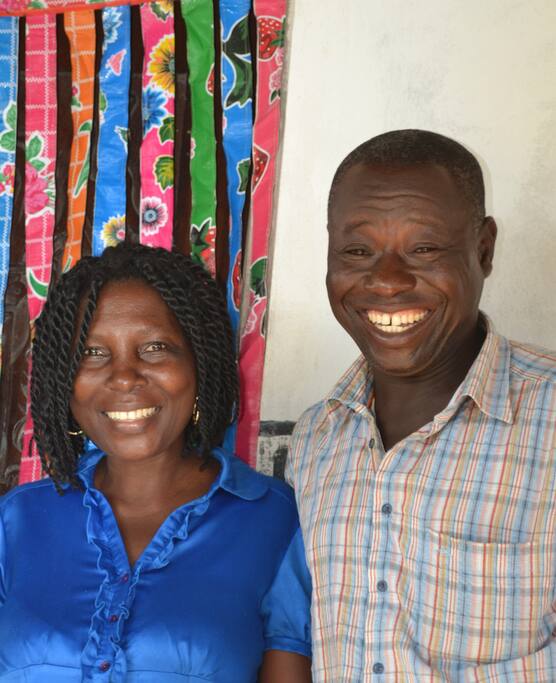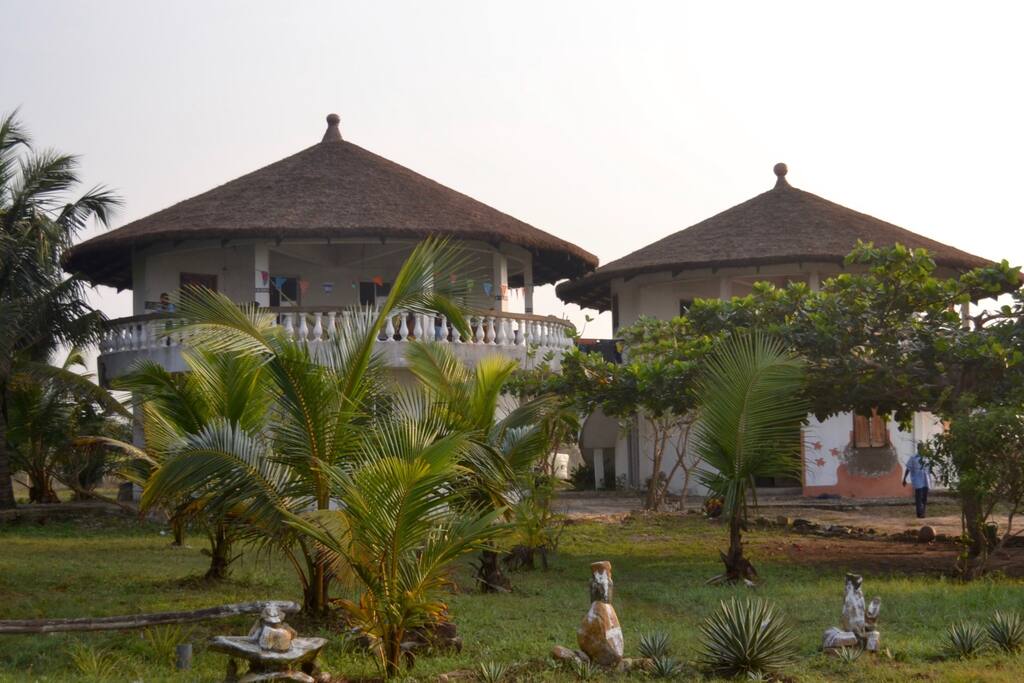 Dela (taxidriver)& Jane (tailor) are looking forward to welcome you at The beachhouse ,simply enjoy, swim in the sea,relax in the hammock, BBQ, seavieuw , seabreeze, birdwatching, turtles ,Daytrips to market, Aburi gardens , Shai Hills, Akosombo.
スペース
Simple room , with ventilator.
With mosquito net around bed,
terace with seavieuw,
Quiet surrounding
no A/C
ゲストの立入り範囲
No. WiFi ,
MTN network coverage 2G/3G
ゲストとの交流
Dela is a taxidriver , So you can arrange daytrips & airport drop off with him.
その他の特記事項
If the waterpressure is low , Bucket shower available.
Electricity is not allways available
---
Delabeach was wonderful! We had a great time, and Dela and Jennifer are warm and welcoming co-hosts. Our kids loved every minute of staying in New Ningo. Upon arrival, we took the wrong turn so we had a bumpy sightseing through the whole Ningo area. It's much better to drive through Prampram, being shorter and has coated roads. It took only 15 min drive from Tema. The place had a pleasant and authentic ghanean "Village feeling". We are definititely coming back next time we are in Ghana!
---
We were looking for a place for a different experience and that's exactly what we got at Coco's! His place is away from the noise of Accra and very close to the coast.We were wowed by how different,local & clean the setup was. We also loved the cooking and dining area ,which had the most amazing view of the sea.Our hosts,Jane and Dela were just wonderful; from providing us with some groceries to tips on where to get fresh fish and lobsters, to helping us barbecue, to preparing delicious red fish light soup,to joining us to celebrate a birthday & gifting us a lovely kente bag as a souvenir ! We just didn't want to leave. We could do this over and over again & we sure will
---
Dela and his wife were wonderful. Coco also contacted us shortly after we arrived to welcome us. The beach house was ridiculously romantic and private. We are vegan, so we ended up cooking all of our meals at the house. The produce was fresh and tasty. We would definitely consider coming back for another stay!
---
Nous avons passé un séjour inoubliable à Ningo, notamment grace à la gentillesse de Dela et Jane. Ils se sont portés disponibles tout au long du séjour pour nous rendre service et nous en sommes très reconnaissants. Coco et Marije nous ont également laissé tout le nécessaire pour passer un long séjour (5 semaines) dans le confort (lits confortables, machine à pain qui nous servaient presque tous les matins, hamacs pour se détendre, cuisine extérieure fonctionnelle, provisions...) Nous avons donc passé un séjour très agréable dans un cadre idyllique (très jolie maison située au bord de la mer). Merci infiniment pour tout, nous reviendrions sans hésiter !
---
I spent 15 Days here with my family and I have to say it was absolutely WONDERFUL! The managers, Dela and his wife made us feel like we were staying in our own home. They even brought fresh fruit and bread for us each morning, and Dela took us to the local fish market and got us deals on fresh fish. The constant Ocean breezes and quiet atmosphere made for a relaxing family holiday. The listing says that power can be intermittent and that internet is poor, but we only had lights out once and the internet was plenty fast for browsing and reading email. No TV and no AC. That is because you don't need them and they would probably detract from the overall experience. If you want a laid back, stress free place to stay, this is it. I have nothing negative to say about any aspect of our stay, and will stay there again.
---