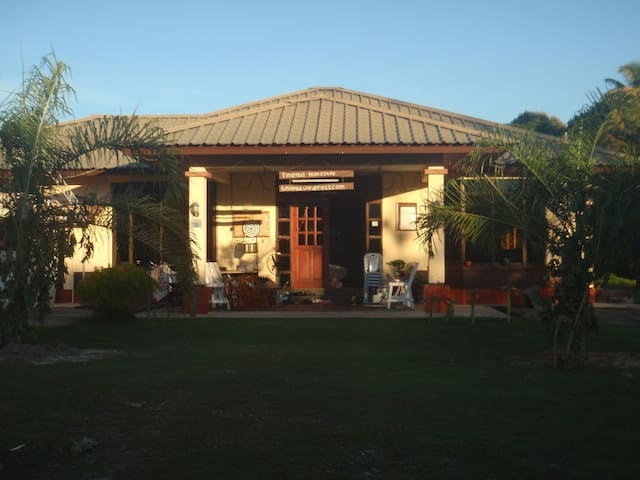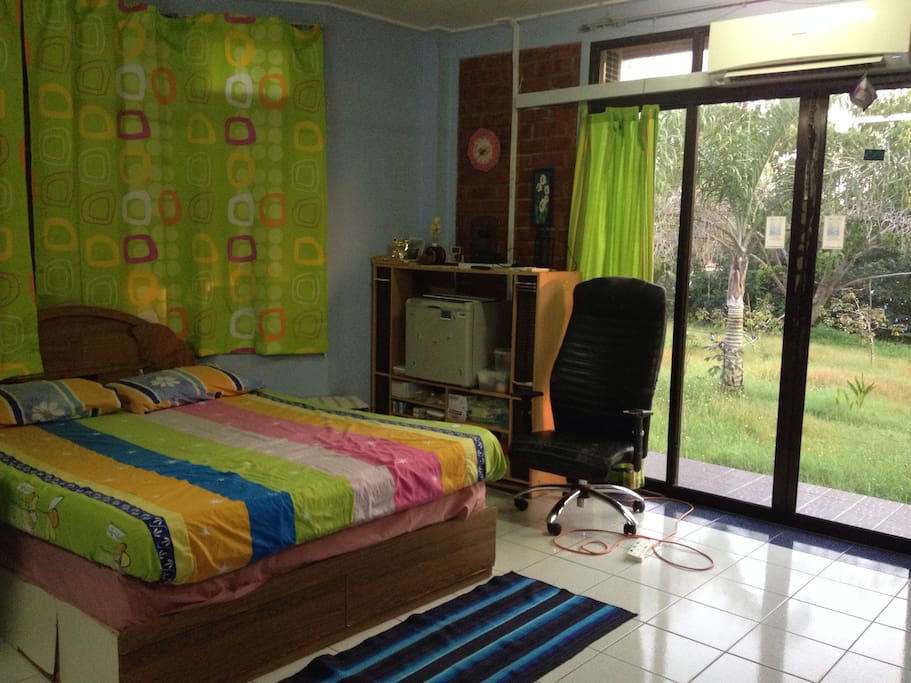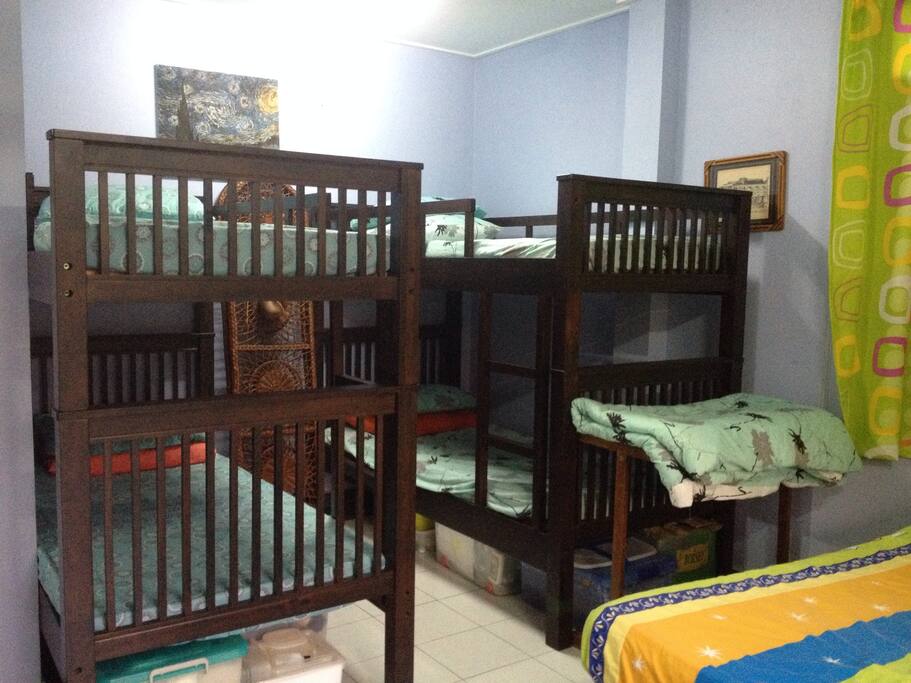 1 bedroom overlooking a river with private toilet
Rent as a whole or for sharing ($20/person/night)
One double bed and two bunk beds
Breakfast included
Approximately 45mins from Town (Bandar Seri Begawan) by car.
Airport pickup upon request
スペース
We have extra mattress and pillows for a group visitor. Big compound for children playground
ゲストとの交流
We provide some extra Long boot Shoes, Marcettas/Knife (Parang), Small Cool and Plastic Container Box, Big Hat and other items mostly used for Scientist doing their research in the field.
その他の特記事項
0615hrs to 0715hrs and 1145hrs to 1315hrs the house owner send/pick up students to School.
---
I was a wonderful experience staying at Telamba Homestay. They treated us as their own family. We feel the warm welcome and generosity of Hadzid and Aini. If I'll be back to Brunei, their house will still my choice. I love everything in Telamba Homestay, I feel home. Shakira, Manila Philippines
---
Amazing hosts. Hadzid and Aini treat you as a family member and are so helpful and caring. The room was perfect for us four and has its own (URL HIDDEN) property is located on the side of the river so is very picturesque. We thoroughly and totally recommend this home stay. You will not be disappointed?
---
I had wonderful weekend trip with Hadzid, Aeney and amazing family at Brunei. They treated me like a Daughter. Aeney and her friend NazZrah brought me town tour and we really enjoyed:) Aeney was like mom and she made snack for souvenir! I'm sure I will back to Brunei and will stay their place again!!
---
Hadzid and his family were amazing hosts. Hadzid has a great personality and very fun to talk to. His family what Bruneian hospitality is all about. (They treated me like family!) His wife cooks amazing local delicacies as well so be sure to have a meal or two with his family. His kids are great company. I especially enjoyed the games at night with his family. His house and backyard have a great view of the river and the room is so comfortable. I recommend travellers to also go on a little exploration of the countryside and beach. Be sure to watch out for carnivorous pitcher plants growing wildly along the roads. I look forward to my return visit to his lovely home.
---
The host was extremely hospitable - they treated us like family and really made us feel at home. They recommended us places to visit around Brunei and even drove us there. We are extremely indebted to them for letting us stay for another night after we missed our flight and was only scheduled to fly the following day. We've never been to a homestay before, so thank you for giving us an amazing first experience! It was lovely meeting the entire family and playing board games together. Keep up the good work!
---
The whole family welcomed us very, very kindly, familiarly and friendly. They all were very open. The house lies on a riverside in a small village. It is a private house so you have to respect the family's way of life and you cannot expect a grand hotel of course. But the room is big enough for 6 persons, is clean, has a fan and two air-conditions and a private bathroom. The shower is unique in the world ;-) . In the evening we joined the delicious dinner and the familiy's hospility in playing board games. Hadzid and Aini took us to a beautiful beach for swimming and gave us useful advices for our sight-seeing tour in B.S.B. If you want to go to Brunei and are interested in the people stay here. You will get insights to the culture, conditions of daily life, history and environment. But - you have to love cats :-)
---
Born 23 Jun 1961 and my wife Ieney 27 Jun 1965. Have two daughters and two sons. Two of my children stay with me and my first daughter Aqilah@syafina study at Sussex Uni, Brighton UK and my second son Haazim study at Polytechnic. Noriqmah @Thana my princess plan to futher study for 'A' Level in Cardif Uni 2016.
All of them encourage and sharing with our previous guest from Cambridge Uni and others Uni students which they have stay with us since 2008 for Pitcher Plants Research.

We all love nature. Me and all my children like to explore the jungle. Since their age five years old, they expose in watersports activity. Swimming, Syncro, Diving and Triathlon is their hobby which represent Brunei Team for Asean Tournment. Windsurfing and Sailing is one of my favourite sports and children activity. Now Azmi@Luqman my elder son represent Brunei National Cycling Team. Ieney love to cook and always learning something new receipe from different country.

Safety, Healty, Environment, Knowledge and Awareness is my priority to survive.

Travel to Europe, America, China, Japan, Australia, New Zealand is my plan to visit mostly at country side.

My favourite books is SOS The Story Behind the Army Expedition to Borneo's 'Death Valley' and True Spirit by Jessica Watson. Likes Local Tradational Brunei music and Aussie,Western, Spain, Mexican etc country music. Part time we do volunteer job for the community. Likes vegeterian.

Save the Planet.
言語:
Bahasa Malaysia、English