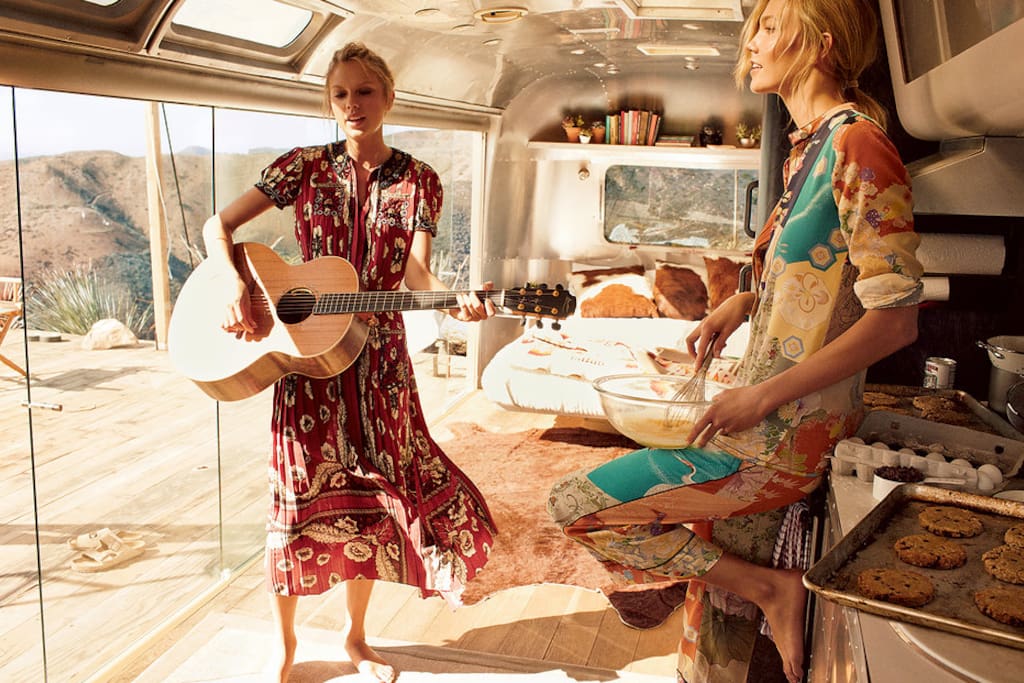 リスティングについて
Escape Los Angeles to this incredible getaway! Perched on a private bluff and surrounded by pristine nature and wildlife the airstream boasts infinite ocean views, quietness and style.
---
---
---
追加人数の料金: ¥ 5743 / 泊 (1名を超えると1名様増毎に加算)
---
Escape Los Angeles to this incredible getaway! Perched on a private bluff and surrounded by pristine nature and wildlife the airstream boasts infinite ocean views, quietness and style.
There really is no other airstream like this one. Stripped down and past its aluminum studs, it's been redesigned into a large studio with three large frameless glass panels that slide open to a huge cantilevered deck with unrivaled views of County Line beach, the Channel islands, Catalina and Deer creek canyon. Lounge in the thick wool rugs, drive down to surf one of Malibu's best beaches, have dinner at neptune's net or go hike Santa Monica's highest peak just behind the property. Enjoy incredible starry nights without any light pollution and try to spot the coyotes and deer in the early morning light.
IMPORTANT NOTE - This listing is weather dependent. If there is a high chance of rain or rain scheduled during your stay we will have to cancel the reservation due to the slippery dirt road and that we have to store all the outside furniture inside the airstream.
There is a bathroom, with a perfectly clean toilet and shower and sinks BUT hot water can be tricky and only available once the sun has heated the tank. Please make showers quick as we have to manually truck each gallon of water up to the airstream.
There's a queen sized bed and another pull out sofa that can fit another person - bring your own sleeping bag for the 3rd wheel ;-). Kitchenette, fridge and separate bathroom with complete privacy and stunning views.
Circle x ranch, county line beach, matador beach, zuma as well as many other hikes are all less than 10mn away.
99% of cars will make it up the dirt road. Lowered sports cars will scrape.
There are two routes up to the airstream. The short one (not paved, you'll need an SUV) takes 7 minutes to the beach, the longer one (paved and gentle dirt road, all non lowered cars make it ok as long as you are a decent driver and know how to navigate ruts) takes about 11 minutes but is very scenic and beautiful.
If you are fearful of dirt roads, care immensely about your sports car, or are afraid of cliffs, skip this booking. For all other adventurers, I make it up with my prius without bottoming out no problem so don't fear.
---
チェックイン時間は、13:00から20:00です。
ABSOLUTELY NO PHOTOSHOOTS ALLOWED. For Inquiries ask directly.
No fires!!!!
Pack your trash neatly. Coyotes will get to it if you leave it out.
Absolutely no parties.
---
厳格
開始7日前までに解約すれば50%返金されます(サービス料も返金可)。
---
Views are amazing. Airstream has everything you need to camp including stove, fridge and toilet. No cell service so download a playlist and enjoy the seclusion. Would recommend bringing your own drinking water and some coffee grounds for the French press. You won't want to make the drive twice so bring all you food and supplies initially. The wind was very strong so we spent most of the night inside but the glass doors allow the wonderful views from anywhere in the airstream. Like others have said this is camping not a luxury hotel. There are bugs and critters but the experience is something we won't forget. A great getaway from the city. Highly recommended!
---
This place is absolutely incredible!!! View and experience are both unparalleled. Christian is very accommodating and fast to reply to any concerns. A couple of notes to future guests: (1) There are bugs - lots of them. This is glamping, not the four seasons. If you aren't comfortable with that, then this is not the place for you. If you can get past that (bug repellant and candles help a lot), this will be an incredible experience. (2) It gets very cold at night (we visited in the April months), so would recommend bringing warm clothes and a couple of extra blankets. (3) There are actually 2 paths to get to the top. We travelled both. One is significantly more bumpy and "off-road" than the other. While we could have made it no problem with our mid-size Sedan, we elected to rent a compact SUV which made it much easier to get to the top in comfort. (4) Water in the airstream is questionable, so be sure to bring lots of water for yourself and for cooking. Other than that, this is unquestionably a once-in-a-lifetime kind of experience. You are actually situated above the fog later and in some cases the cloud line!! I'm missing it already and will definitely be back. Thank you Christian for making this opportunity available to others.
---
I really couldn't begin to do this place justice, but I will say I really loved most everything about it. The panoramic views are simply stunning- truly the mount Olympus of Malibu. The airstream perches on the top of the mountain and is all at once charming, modern, and rustic. I felt comfortable and at home immediately. It's clear that whomever designed this place loved it. Aesthetics and functionality are well balanced, and touches of quirkiness and humor abound. That said, I do believe that there's room for improvement. Especially at this price point. The road is pretty intense, for instance, but could be a lot less stressful if it was grated regularly. Also a Water filter/ice tray would be a great addition. What really kept coming up for me was just a feeling of neglect. Almost like the person who had made this place so special had departed, and no one had though to maintain or improve what had been created. I know it sounds harsh, but I kept seeing missed potential everywhere I looked, and for $600.00 a night, I don't think it's too much to ask for the details to be right.
---
I'm a very lucky girl who likes to share my very special home with friends and travelers.