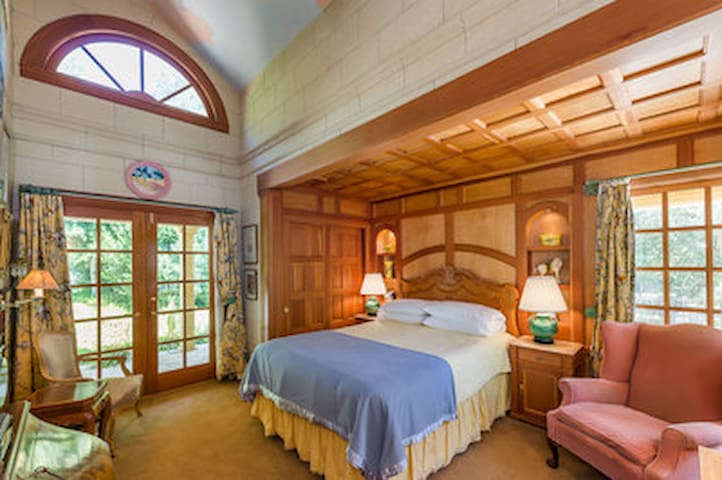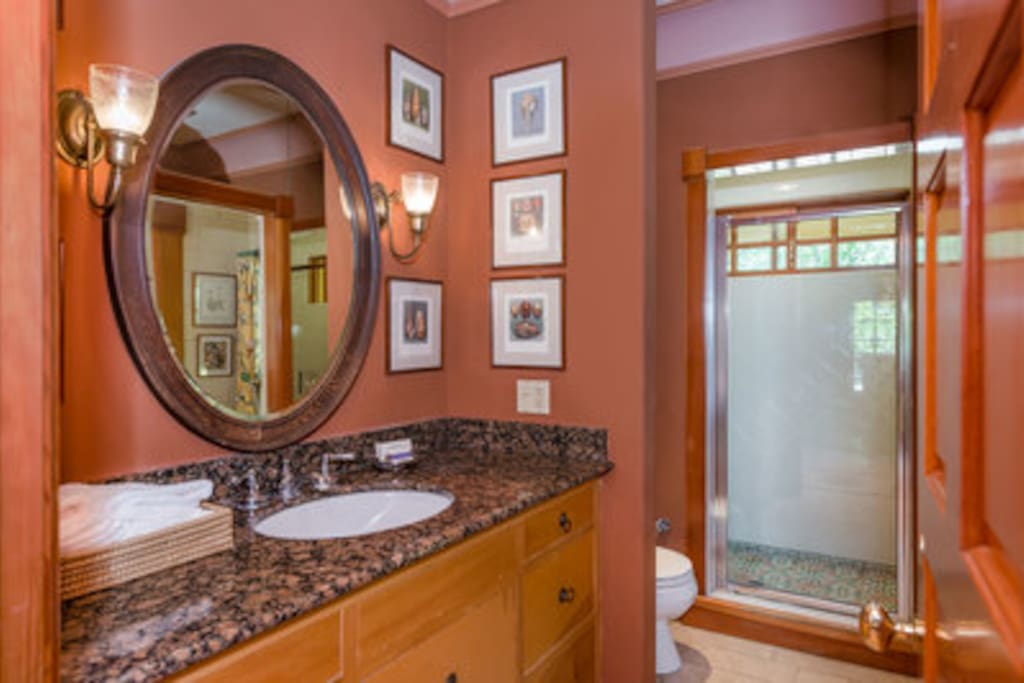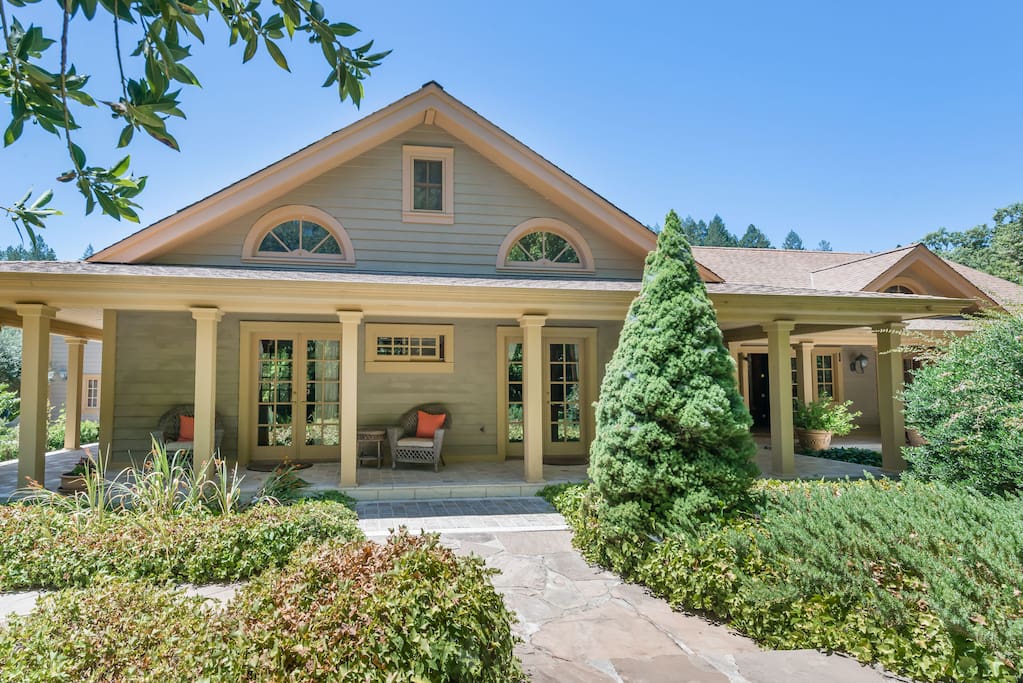 Enjoy and relax in the wine country.
Settle in to our beautifully appointed sunny room and bath with private entry and wrap around porch. Walk through vineyards and abundant vegetable gardens in a landscaped 22 acre gated wonderland.
スペース
French/California country home on 22 acres.
ゲストの立入り範囲
Full access to property.
Inculdes. Chicken houses, vegetable gardens, vineyards, koi pond, pool.
ゲストとの交流
Meet and greet.
Freindly chats when passing by on grounds.(Occasional)
その他の特記事項
Can book in- room massage with advance notice.
$150.00 for 1 -1/2 hour.
---
Roz is just an exceptional host. Whether it was providing us with restaurant recommendations or other helpful information, she was awesome. The property itself is beautiful and located on a large estate with sprawling walkable grounds. 30/40 min from the northern portion of Napa Valley. The room has private access and is very clean and comfortable. Roz welcomed us with open arms, and we cannot wait to go back.
---
This is a quiet, elegant oasis away from the busy traffic and of the wine tastings. It is a great location and easy to find. It is a central location and easy to drive to the ocean or see the redwoods before the tastings open at noon. Roz and Randy are very friendly and offered wonderful advice. We highly recommend their place and them!
---
Roz and Randy were very welcoming and friendly hosts, sharing all about the history of their house (they built it!) and Randy's art. They offered local guidance, pointing us toward activities and places to dine. We felt well cared for and our hosts were warm and responsive. Everything was super clean and the room is beautifully painted. The property includes a vineyard and lots of neat nooks and crannies. We arrived on the hottest day in over 100 years (108 degrees!) that was understandably overwhelming the cooling system, and their son, whom we met at the pool, kindly and quickly brought us a fan. There was a bit of noise from the adjacent TV the first evening, but as soon as we mentioned that to our hosts it became quiet. Overall excellent experience and highly recommended -- we hope to return!
I could not help but chuckle at some of your comments. Did you really think that you would have our ranch all to yourselves for $250 a night? Did you really think that because you saw images of two people with silver hair that you would be staying in a retirement home-like setting? We have a vibrant and very full life, raised our son here and now his growing family. I don't feel it necessary to disclose that on our listing at all. Our guests have enjoyed the authenticity of our lifestyle and being a part of it, while enjoying the peaceful surroundings our property offers. The pool has never been listed on airbnb to be exclusive to our guests, nor would it ever be, as we do use it with our family and friends. As far as the "noise" from the TV...we are, once again, so sorry about that even though it was in the middle of the day. and you had just checked in. It is certainly made clear that the room you rented is located in our home. While we are being SO honest, I found it extremely rude that you both came down to the pool complaining about the heat and the so called noise in front of our family and friends instead of texting or emailing me, as we had done...perhaps there are some entitlement issues there? In addition, you asked if we would rent to you in the future without going through airbnb, we found that to be perplexing...we are loyal to airbnb and would never consider it. We are NOT a resort, and if you were staying at a resort that offered the comfort and luxury you enjoyed with us, you would be surrounded by people at the pool while paying triple the amount of money and perhaps you might have experienced a loud TV through the "thin walls" from the people occupying the room next door.
---
Hurry and grab the golden ticket to this simply amazing home while you can. You will have a feast for the eyes if not the soul. This couple is amazing and the creative work and design equally astounding. Try to figure out who is the artist and who is the muse!! Do not miss out on this rental.
---
I have been in the Ad Biz forever. Been married to my dear and wonderful husband, Randy for 30years. Randy owns Randolph Johnson Gallery in Healdsburg, CA. We have a 24 year old son. Originally from New York City I moved out to Sonoma County to build a new life with my husban…