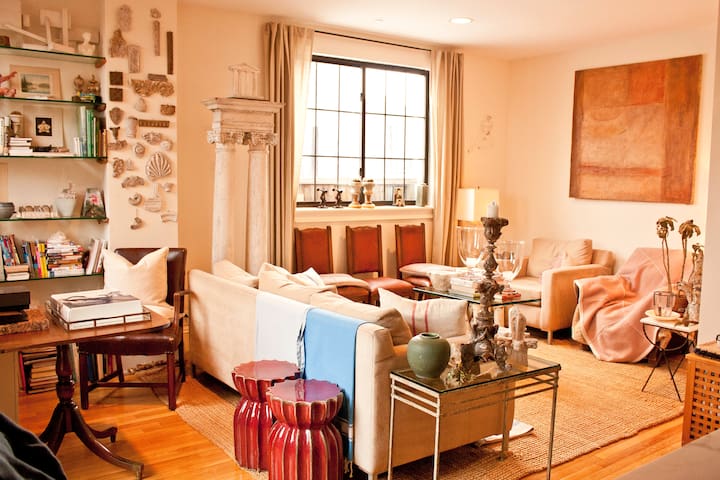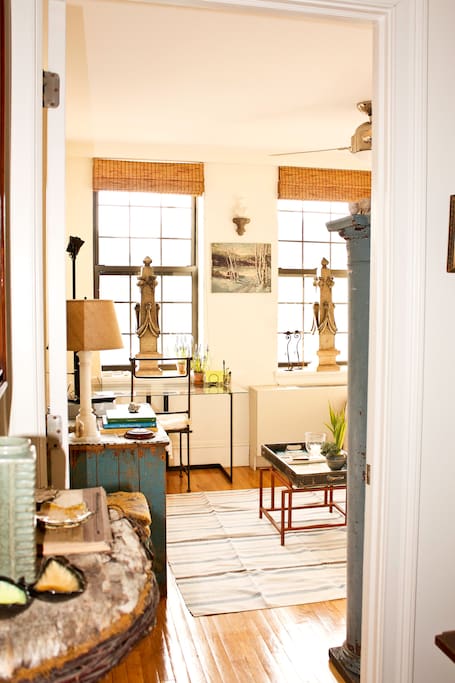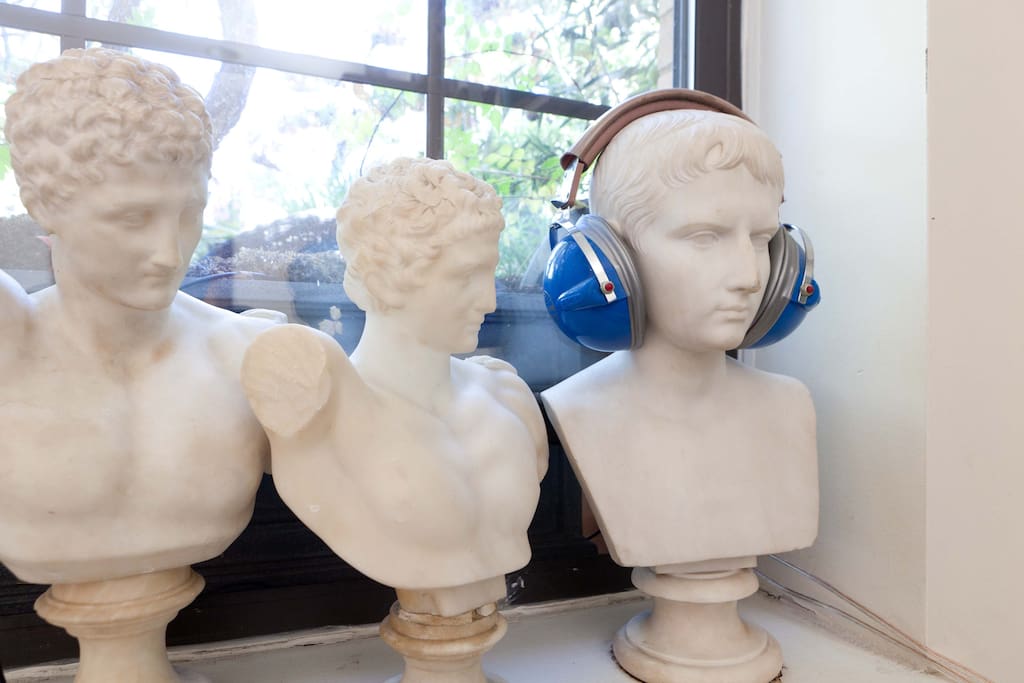 最も目の肥えた旅行者のための裕福な都市オアシス。あなたは友人を訪問しているか、仕事のために旅行しているか、地元のAptのように生活する準備ができています。 6は、街を楽しむ一日の後にリラックスしたい場所です。
An urban oasis outfitted for even the most discerning traveler. Whether you are visiting friends, traveling for work, or ready to live like a local Apt. 6 is where you'll want to relax after a day of enjoying the city.
スペース
セントラルパークのすぐそばにある豪華なマンション。専用エレベーターで家具完備の宿泊施設にアクセスできます。ここでは、堅木の床、日焼けした窓、街を見下ろす広々としたガーデンテラスで迎えられます。フルサイズのベッドと専用バスルームが備わるこの客室は、2名で快適に眠り、個人用に洗濯機と乾燥機を完備しています。
A luxurious condominium, located just steps away from Central Park. A private elevator will take you to your fully furnished accommodations, where you'll be greeted with hardwood floors, sun-cast windows and a sprawling garden terrace overlooking the city. Featuring a full-sized bed and private bath, this room will comfortably sleep two and comes equipped with a washer and dryer for your personal use.
ゲストの立入り範囲
フルサイズのベッドを含む完全に家具付き •ガーデンテラスへのアクセス •セントラルパークと大量輸送から離れた階段 •無料WiFiインターネット接続 •余分なシートとタオル
•Fully furnished, including full-sized bed
•Garden terrace access
•Steps away from Central Park and mass transit
•Complimentary WiFi internet connectivity
•Extra sheets and towels

ゲストとの交流
アパートは共用スペースで、他の入居者は週6日働き、ほとんど家にいません。彼はプライベートスイートを持っていますので、多くのお客様にプライバシーがあります。
The apartment is a shared space, the other occupant works 6 days a week and is rarely at home. He has a private suite so guests will have plenty of privacy.
その他の特記事項
アパートは非常に静かで、建物は1フロアに1ユニットあります。エレベーターにはエントリーの鍵が必要ですので、建物とアパートメントの両方が安全です。
The apartment is very quiet and the building has one unit per floor. The elevator requires a key for entry so both the building and apartment are secure.
---
---
General Rules - No smoking
Arrival and Departure
Arrival and Departure
Check-in is generally after 1pm and check-out is generally before 11am. I try to be flexible when the schedule allows. It is determined on a case-by-case basis. It is your responsibility to contact me to coordinate your check-in time and receive the keys.
Cleaning
The apartment will be delivered clean upon check-in, including fresh towels and linen. Depending on your length of stay it may or may not be cleaned again. You are responsible for cleaning up after yourself during your stay.
Laundry,
If you want to wash, there is a Laundromat two blocks north of the apartment.
Appliances
Please do not leave lights, AC or other appliances on while you are away from the apartment.
Security
Lock the apartment via the elevator when entering. Never walk out of your apartment without the keys. A lost key will incur a fee of $350.00, due at check-out
---
Hi, I'm Craig. My favorite color is yellow! I grew up in Atlanta and moved to NYC in 2009. In 2012, I moved to Seoul for a year and now I am back in the city that I love. I keep a positive attitude with me and really enjoy life. We only get one shot so I like trying as man…