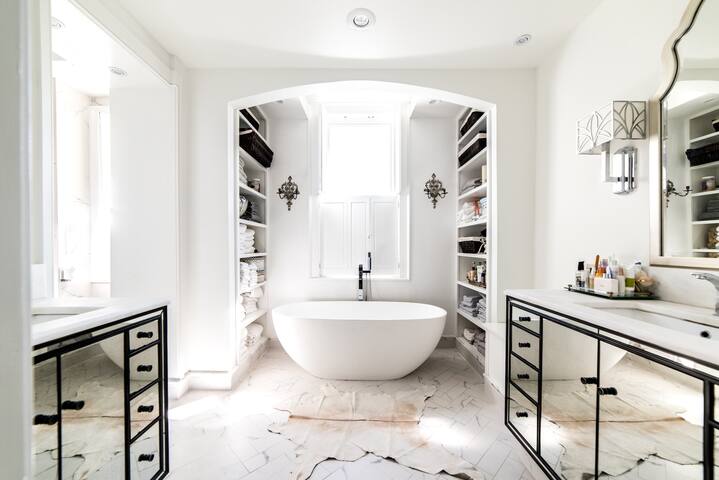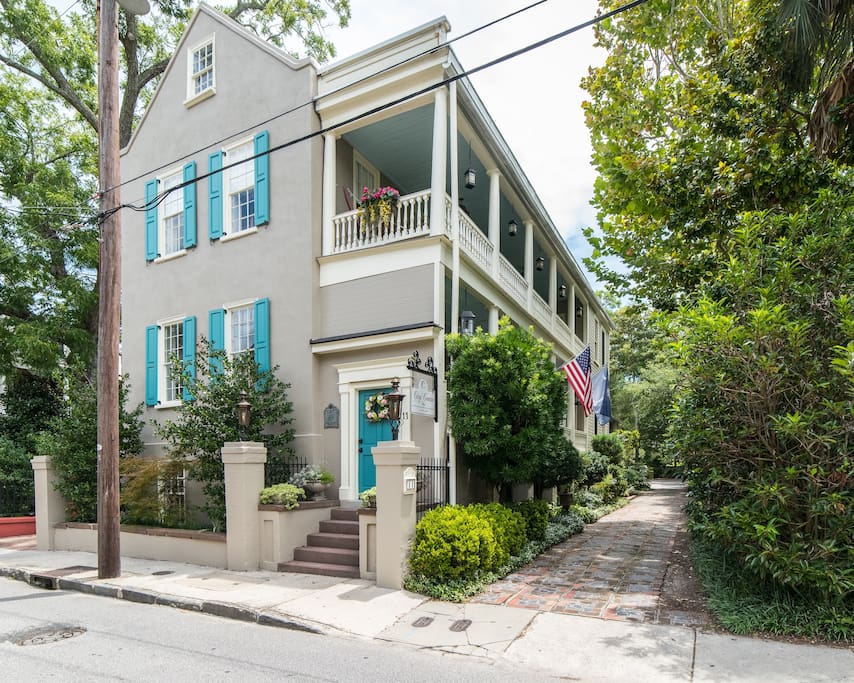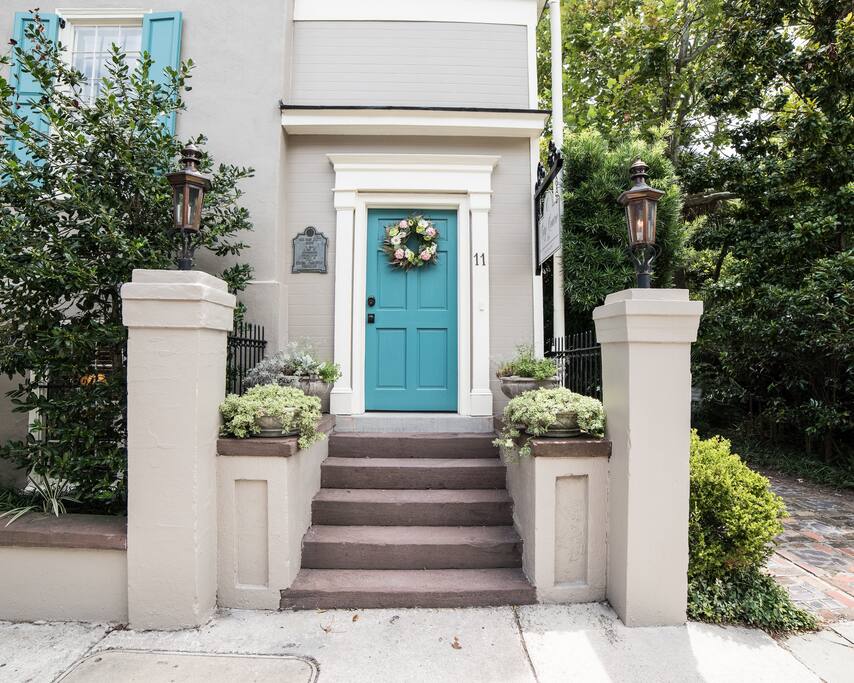 The most beautiful apartment in Charleston! Steps from the world famous restaurants and shopping of King Street. Across the street from the Gaillard Performing Arts Center. This is the best apartment to stay in in Charleston. Amazing light, most gorgeous bathrooms, TV room (free WiFi), dining, two verandas, and superb kitchen! The details are impeccable!
This place has an odd arrangement that frankly, wasn't what I expected. While all of the description is "technically" accurate, it was very different than what I expected. First, the sleeping arrangements are strange. There is one room with 2 single beds and another "room" abo…
I have never had to do this in years of operating properties in the short-term sector. This man is the nastiest human being I have ever come across in my life. And it is upsetting to me to even say that about someone. Upon his arrival and seeing the suite he began insulting and cursing at my housekeeper, who called me crying. I then reached out to him over the phone to see what the issue was. He was extremely aggressive and insulted me numerous times, using horrible language which cannot be shared on reviews per AirBnB guidelines, nor would I ever want to repeat such things on a public or private forum. He said he was confused between the Coastal and Carolina suites, and even admitted it was 100% his error and AirBnB agreed w/me when he contacted them. I remained calm throughout this barrage of insults and responded w/absolute courtesy but also tried to explain to him that he was incorrect. The purpose of his aggression now was to get me to admit that it was "confusing." That is the only issue he could try to bring to me. The only thing I can possibly think that would be "confusing" is both suites start w/the letter "C." The pictures are clearly different, the number of beds are different, and they are called by two different names. His premise was even wrong as he thought there was 1 King and then two other beds, none of our suites even have that configuration. I have never had an issue w/anyone especially regarding this. Again he admitted it was his mistake and even tried to berate me by saying he was rich! We did nothing wrong, we just took a reservation and had to take obscene verbal abuse from him because he was mad at himself. He then demanded to leave and get a 100% refund! I told him of course he could leave but we had to go by our cancellation policy. He then called AirBnB and they told him since there was nothing wrong w/the suite and it was absolutely exactly as it is presented online that he could not get a refund. I had already contacted AirBnB to report his truly awful behavior. He then stated to me on the phone, in between another onslaught on insults, that since he would not get a refund he would stay and write a bad review against me and my property. I have great reviews from all other guests. He also caused other guests, who can attest to this, much dismay as he bursted through a bolted/locked door, where he was told not to go through and barged in on other guests in their suite. The door is bolted at the top, it would take massive effort to do this. They were shocked and described him to me as aggressive and confused. The only thing I actually agreed w/him was regarding the coffee pot, and we have since put one in that suite as well. But we clearly stated there was none. The "F-off" comment is an absolute lie, it is an incredible statement as he was using such language against us! He told me he would try to disparige us in the review and I will be making another official complaint, regarding the dishonesty of his review, which AirBnB has told me I can do. This man is nasty, and a horrible person. He insulted me and my housekeeper numerous times and I would beware of him!
チャールストンのタイプの異なるお家や周辺もチェック