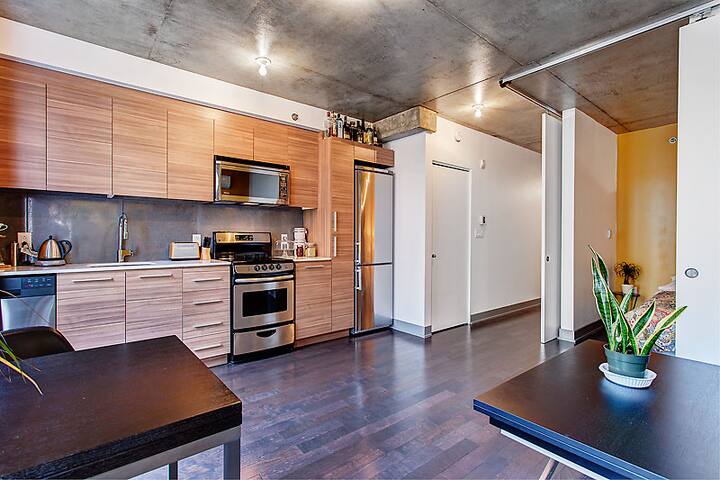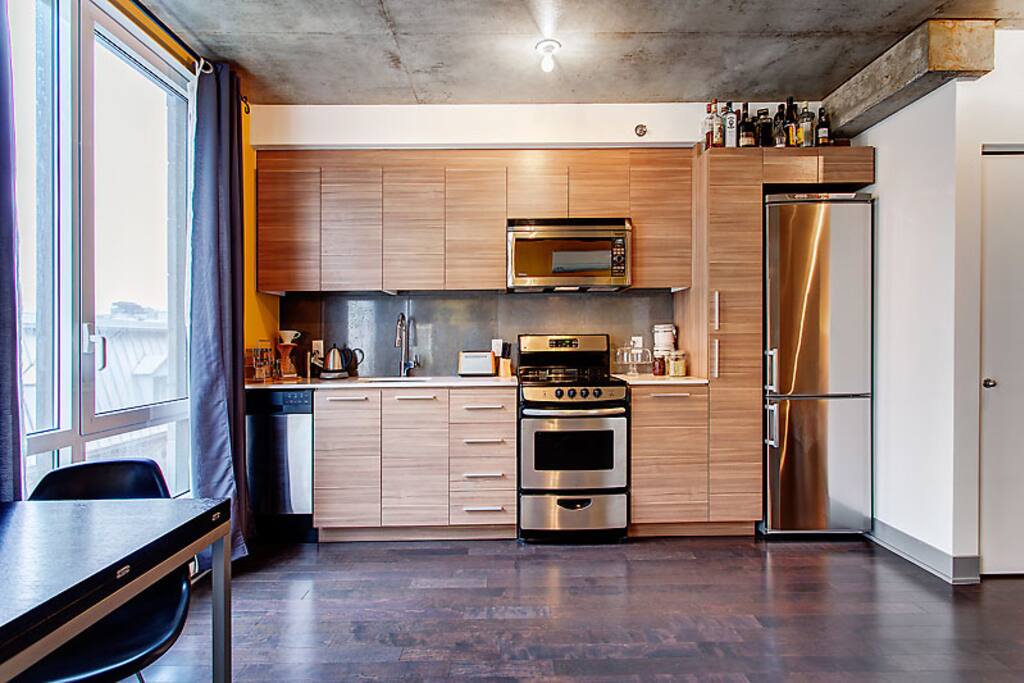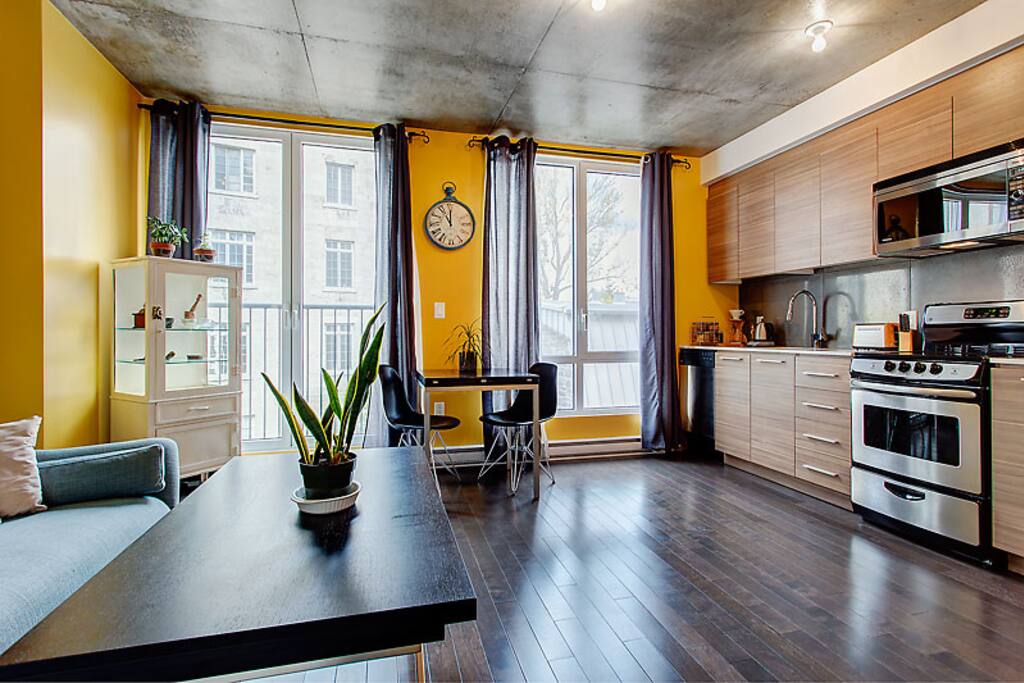 *********NEW LISTING************
Appealing modern apartment right in the heart of Montreal. You can walk right out onto the hip strip of St. Laurent. Restaurants, night life and shopping just a stone throw away.
スペース
Although being so close to what's happening in Montreal, this apartment is like a quiet oasis from it all once behind closed doors.
UNLIMITED Internet
All kitchen Equipment
Range/Oven
Fridge
Dishwasher
Washer/Dryer
I can be reached via email/phone/text message prior to your arrival and during your stay in the city.
Local public transportation (Taxi's, Uber, Bus & Metro). Montreal's public transit service is impeccable, and very convenient and reliable for city dwellers and visitors. Access to all major metro stops in the city, make the city your playground.
---
I really loved this space. It's exactly like the photos. Having a parking spot is worth the money because there isnt much parking anywhere. Everything was clean and lovely. Great spot minutes away from all the great places. We walked to St. Denis and St. Catherine street often, even walked to Old Town through China Town which was fun. There are markets and a gas station nearby and TONS of coffee shops and places to eat. Host was easy to get in touch with. Quiet street for the week, only got a little loud on Friday night but even then it was minimal. Even got to see fireworks from the window! Highly recommend, this place was great.
---
the place was great. it was clean when we arrive. the location was easy to find and walkable to downtown. the size of the condo was perfect for two. the host communicated with us well even when we booked the place the night before. the only thing is the underground parking was really tight so you have to maneuver your car quite a few times. we have a mid size suv and it was challenging so take that in consideration. but other than that it was great and would definitely recommend this place.
---
We really enjoyed staying at this apartment. The location is fantastic, very easy walking distance to everything. The unit was clean and quiet. Parking was convenient, though you should know that it is in a parking garage and is very tight (the host warned us). Our Toyota Rav4 barely fit in the parking spot. Check in was very smooth and easy, no issues at all. Thanks again! We would definitely recommend this apartment to other travelers.
---
Notre séjour s'est relativement bien déroulé, l'hôte répondait rapidement et était flexible, prise en charge relativement facile compte tenu que l'hôte n'habite pas le condo et que personne ne se déplace, Emplacement parfait, tranquille et près de tout, le condo était très beau, moderne/rustique. Le hic, la propreté... manque d'amour, poussière et salleté sur le plancher en arrivant et les comptoirs étaient gommant. Vaisselle devait être pré-lavé avant utilisation. Les draps et oreillers étaient propres et confortables. Stationnement privé sous terrain parfait. Je donne 5/10 à cet endroit simplement pour le manque d'amour et d'entretien au logement. Nous avons tout de même apprécié!
---
Entrepreneur. Love the internet and the possibilities we can make from our dreams. TRAVELING STYLE - OPPORTUNITY SEEKER: I love to travel the world and look for ways to grow my businesses. I have a keen sense of class, luxury & style. My passion is customer service - it makes…
言語:
English、Français、ภาษาไทย、中文、한국어