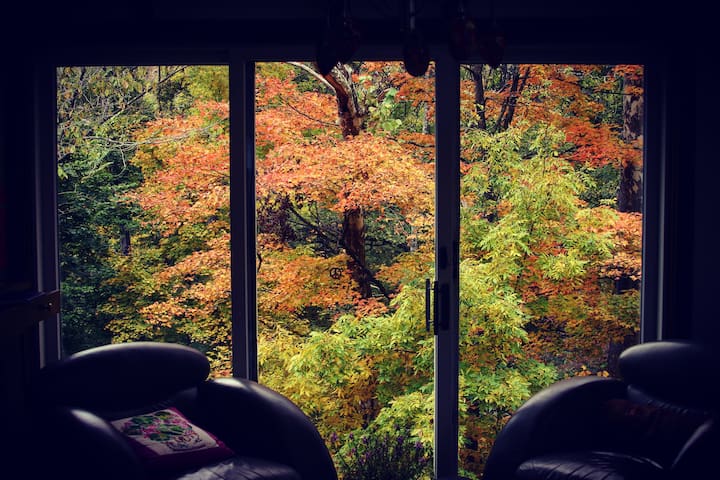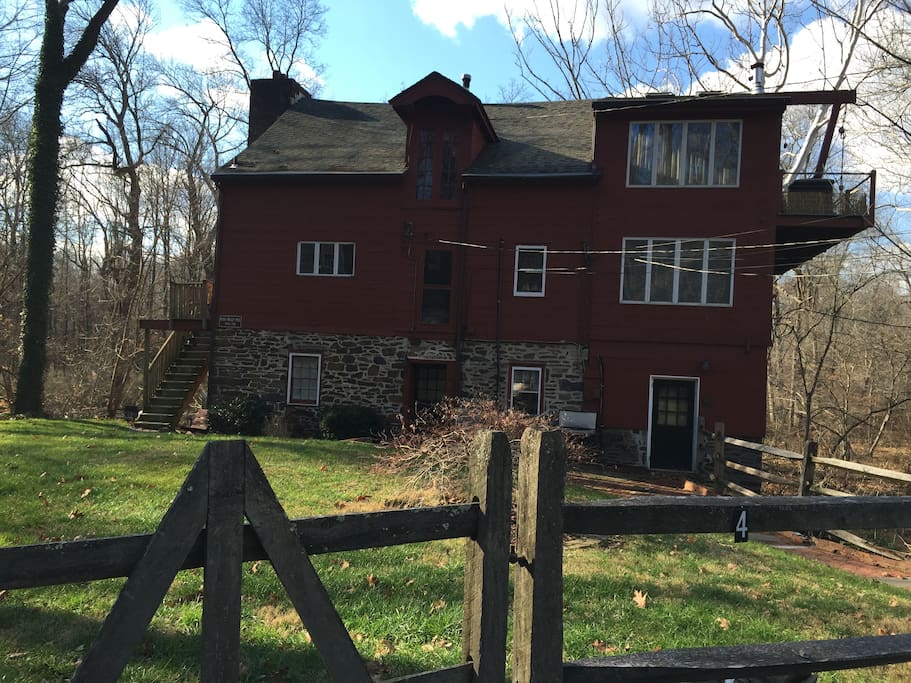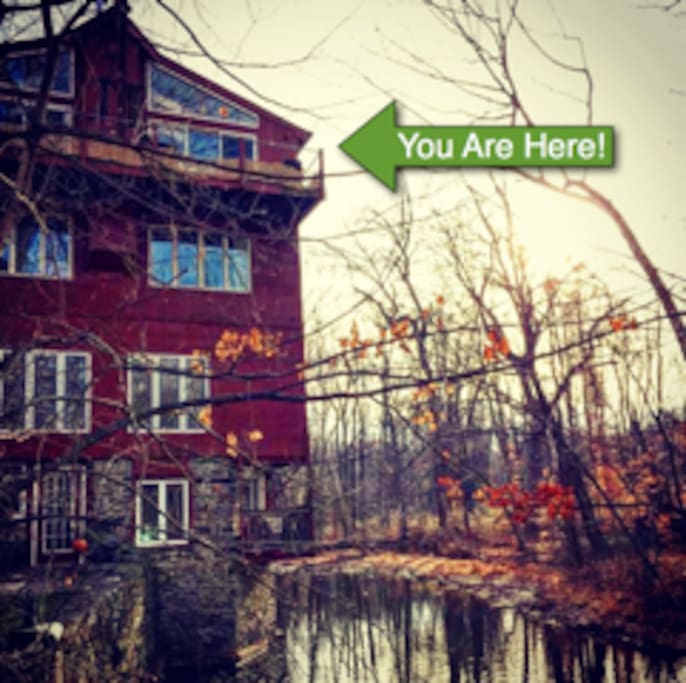 Welcome to the treehouse, a magical paradise in the forest. . .
Immerse yourself in Nature. . .
Sleep peacefully, as the water flows. . .
Wake to sounds of birds chirping. . .
Meditate as the sun rises. . .
Eat breakfast on the deck looking out over the water. . .
Spend the day exploring Bucks County. . .
Chill with cocktails on the deck as the sun sets. . .
Go out to dinner at a local tavern. . .
Relax by the fire for a quiet evening at home. . .
Enjoy. Sleep. Play. Relax. Repeat.
その他の特記事項
Staying at the tree house feels kinda like being in a cabin that is situated in a tree. It is magnificent to live at the same elevation as birds.
Please note that even though the treehouse is wonderful and peaceful, it is immersed in Nature. Therefore, you may have experiences encountering bees, wasps, spiders, fruit bats, mosquitoes, deer, turkey, coyotes, otter, mink, blue heron, hawks, blue jays, stink bugs, wood peckers, ticks, owls, morning doves, humming birds, and more.
Additionally, there are rather steep steps going from the ground level to the 2nd floor. If you are challenged by steep stairs, than the treehouse may not be a good fit for you.
Also, note that we are situated next to a quarry. As a result, the treehouse gets a bit dusty. I work hard to keep the place clean, though keep in mind that the treehouse is over 300 years old (built 1715), so things are not spotless, nor brand new; it's rustic, charming, and cozy.
Also, please understand that I take a casual approach to renting my place on Airbnb. I live differently than most, as I don't have a cell phone, and am off-line for days at a time. If I don't initially respond to you, know that I will, just as soon as I am back online. Once we are connected, then I stay on top of our communications, making sure all is well. I simply know the right guests will find their way to the treehouse for a restful and peaceful time. Thanks. ~ Bo
---
---
- Please request upfront if you would like to bring your dog. They must be calm, house-broken, and non-barkers.
- A maximum of 6 guests
- No children permitted (2-12 years)
- Quiet Hours from 10pm-8am
- Drive slowly down driveway
- Only park in designated parking spot
- Take shoes off at top of steps
- Enjoy peace and solitude
---
We had amazing time staying at Bo's place. The accommodations were rustic and charming and very comfortable. We spent a lot of time on the upstairs deck overlooking the water and chatting with great friends. Bo was attentive, detailed, accommodating and even went out of his way to purchase us a coffee pot when I asked if there was one there. I would absolutely recommend this little slice of heaven to anyone that needs to get away and take it down a few notches.
---
Hello. I am Bo. Nice to virtually meet you. I am an author, and my daughters are artists. The treehouse is our studio, and the space is filled with energy of creative expression. I love living in Nature, in which the treehouse is engulfed. The trees, water, deer, and b…