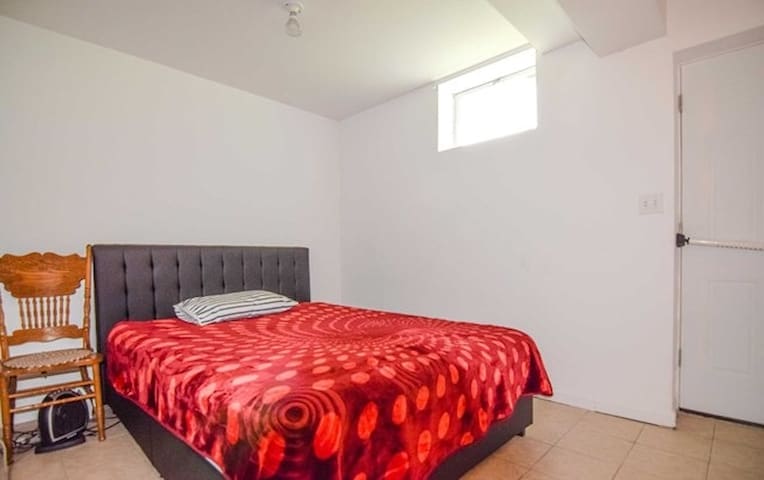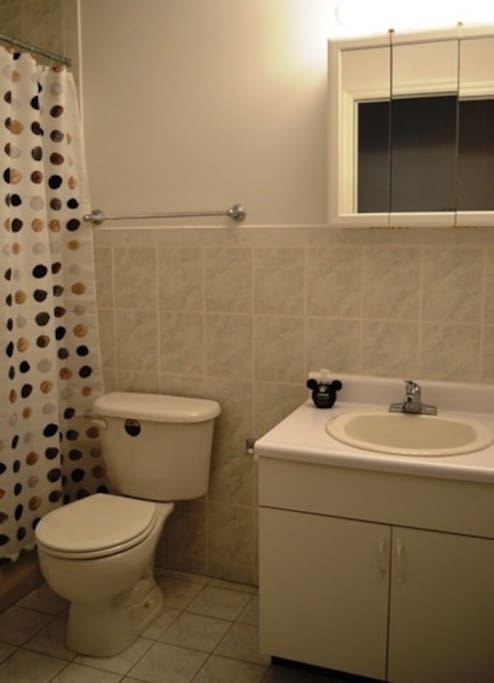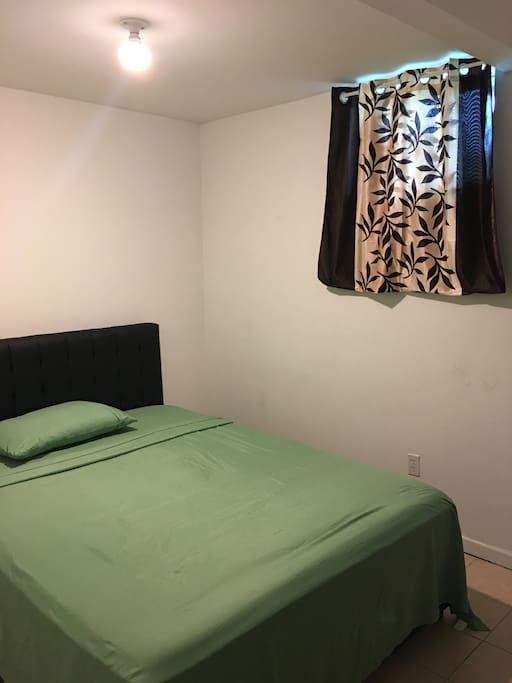 あなたを歓迎するのは楽しいことです! 2番目の部屋は共通の部屋ですが、条件の対象にしてプライベートにすることができます。エキストラベッドは料金に含まれています。私たちの家は穏やかな地域にあります。 Linwood Plazaから徒歩3分、GWBまで徒歩3分(徒歩10-15分)。それはフォートリーに位置していますが、両方の領域の最高を与えるイングルウッドとしてゾーニングされています。私たちの出口はGWBの前のニュージャージーの最後です。 NYCへのバス停は私たちの隣にあります。私たちはTeaneck、Hackensack、Edgewaterなどに近いです。お待ちしております!
It would be a pleasure to welcome you! The second room is a common area but can be made private subject to terms. The extra beds come at a cost. Our home is in a serene area; walk distance of Linwood Plaza, 3 minutes ride to GWB (10-15 mins walk). It is nestled in Fort Lee but zoned as Englewood which gives you the best of both areas. Our exit is the last in NJ before GWB. The bus stop to NYC is on street next to ours. We are close to Teaneck, Hackensack, Edgewater etc. We look forward to you!
スペース
家庭的!これは、暖かさ、ケア、親切さでいっぱいの家です。客室は居心地が良く、日差しを十分に楽しめる窓があります。 3つの部屋がありますので、予約が予約されているように見えても予約してください。
Homely! This is a home filled with warmth, care and kindness. The rooms are cozy, and has window that allow plenty of sunshine. There are three rooms, so feel free to book even when it appears like the listing is booked.
ゲストの立入り範囲
駐車場、バルコニーまたはヤードにアクセスできます。ガレージの前ではなく、家の前または横に駐車してください。プライベートエントランスが利用可能です。
You'll have access to parking, balcony or yard. Be sure to park in front of or to the side of the house (not in front of the garage). Private entrance is available.
ゲストとの交流
私は場所への道順を手伝うことができます。ただ聞いてください。私はあなたの方法から外れるだろうが、電話で特にテキストを介して私に連絡すること自由に感じる。
I can help with directions to places. Just ask. I'll be out of your way but feel free to reach me via phone especially text.
その他の特記事項
早期チェックインを希望される方は、フレキシブルです。あなたの予約を確認したら、ダイレクトコールが到着時間を確認する最善の方法です。食事はご要望に応じてご利用いただけます。 1回の食事につき$ 5での朝食/夕食は7 AM/7PMから8 AM / 8PMの間で提供されます。朝食には、マフィン、シリアル、卵とソーセージのリンク付きのパンケーキ、フルーツサラダ、ホットコーヒー、ココアなどが含まれます。ディナーには野菜、スパゲティまたはアイスティーを入れた麺にグリルまたは茹でたジャガイモまたはプランテインが含まれます。キッチンを使用することもできますが、1日あたり10ドルです。使用後には清掃が必要です。電子レンジや冷蔵庫へのアクセスは$ 5 /日です。 Uberはあなたのために予約されることができます。
If you wish to check in earlier, we are flexible. Once you confirm your booking, direct call is the best way to confirm arrival time. Meals are available on request ONLY. Breakfast/Dinner at $5 per head per meal will be served between 7AM/7PM and 8AM/8PM. Options for breakfast include muffin, cereal, pancakes with or without eggs and sausage links, fruit salad, hot coffee or cocoa etc. Dinner includes grilled or boiled potatoes or plantain with vegetable, spaghetti or noodles with iced tea or juice. You may use our kitchen, it is $10 per day, you are required to clean up after use. Access to microwave and/or refrigerator is $5/day. Uber can be booked for you subject to terms.
---
---
---
チェックイン時間は、15:00から22:00です。
Quiet hours after 10PM
Sacred Space
Mutual respect required
Use provided entrance only
Laundry is NOT listed
Strictly NO smoking
Strictly NO drugs
If NOT listed, do not use
Damages will be reported to airbnb
下記事項もご了承ください
共用スペースあり - While the basement is not shared, guests who stay in upper level may share bath with other airbnb guest(s). Availability will determine placement.
一部アメニティは最低限のものです (例: ネットが遅い) - Towels will be made available guests paying full rate for room/night.
---
---
---