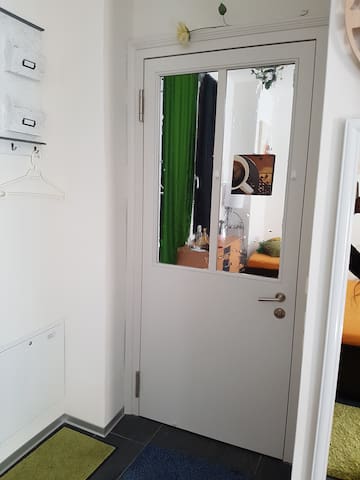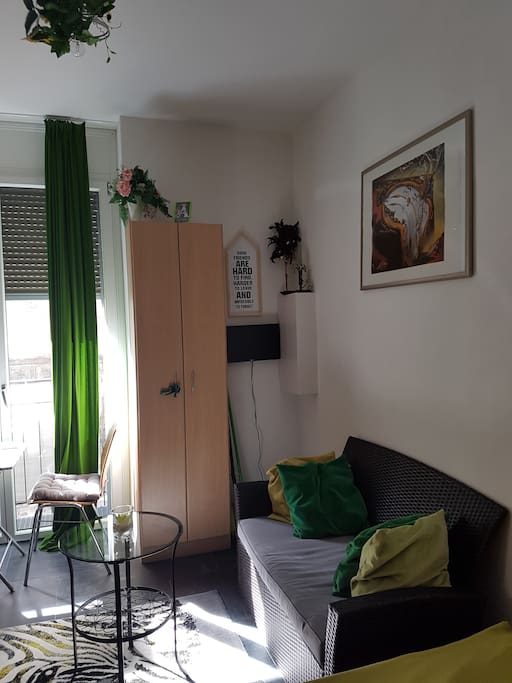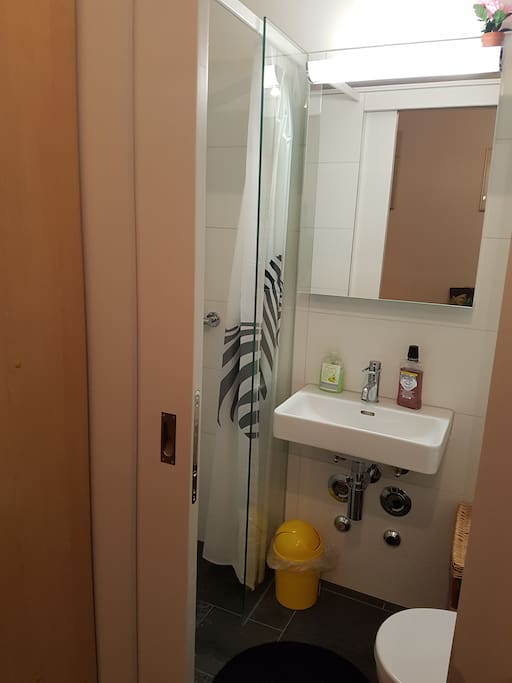 チューリッヒのホテルは、特に高シーズン(夏と春)には非常に高価になることがあります...ここでは、市の中心部にある素敵な1ルームアパートメントのスタジオがお得です!私はそれを自分で準備しており、本当にあなたがそれを好きになることを願っています。それは大きいではありません...わずか25平方メートルですが、それはチューリッヒの街に数日間滞在すると期待されるすべての快適さを持っています!私の場所へようこそ! :-)
Hotels in Zurich can be very expensive, especially during the high season (Summer and Spring)... Here is a lovely 1 room apartment studio right in the City center at a competitive price! I have furnished it myself and I really hope you will like it. It is not big...only 25 sqm2 but it has all the comfort you will expect for a few days stay in the city of Zurich! Welcome to my place! :-)
スペース
私の素敵な、新しい、きれいで明るいスタジオのアパートはわずか25平方メートルですが、とても魅力的です! Wipkingen駅から50m(チューリッヒ中央駅からわずか1駅、徒歩15分)です。第10区はチューリッヒの近郊です。リムマート川は玄関口のすぐそばにあり、その川の向こう側には、人気のある "Langstrasse"が始まるチューリッヒの流行の "Kreis 4"(4区)を探索することができます。 太陽が輝いている間にチューリッヒを楽しむために、彼らはあなたの処分場にある2つの自転車(男性と女性のバイク)をセラーに置いています。 ランドリールームを使用する必要がある場合は、週7日間無料でご利用いただけます。 最後に、ホテルから200m以内に2軒の食料品店があります。もちろん、アパートにはWIFIとテレビが備わっています。 チェックイン時間に関しては、私はフレキシブルです:それは午前11時からすることができます。 私はあなたをホスティングするのを楽しみにしています! :-) ダニー
My lovely, brand new, clean and bright Studio apartment is only 25 sqm2 but so charming!!!
It is located 50m from Wipkingen train Station (only 1 Stop from Zurich Central Station, or 15 minutes walk). The 10th district is an upcoming area of Zurich. The Limmat River is just at your door step and on the other side of that river, you can explore the trendy "Kreis 4" (4th district) of Zurich, where the popular "Langstrasse" begins.
To enjoy Zurich while the sun is shining, they are two bicycles (men and woman's bikes) at your disposal, located in the cellar.
If you need to use the laundry room, you can do so (also for free) 7 days a week.
Finally, you will find two grocery stores at less than 200m from the property. Of course, the apartment is equipped with WIFI and TV.
Regarding the check-in time, I am flexible: it can be from 11am.
I am looking forwards to hosting you! :-)
Danie
ゲストの立入り範囲
- The laundry room and the Cellar
ゲストとの交流
私はあなたを個人的に歓迎するために全力を尽くします。
I will do my best to welcome you personally.
その他の特記事項
- Please, do not smoke in the apartment... :-(.
- Please, no noise after 10pm.
Thank you! :-)
- Please, no noise after 10pm. Thank you!
I am a French girl who has been living between Toronto and Zurich for 7 years now. I could describe myself as an independent, dynamic and ambitious person. I work as an Online Marketing Consultant. I love traveling, learning foreign languages, reading and having a social network…
言語:
Deutsch、English、Français、Italiano