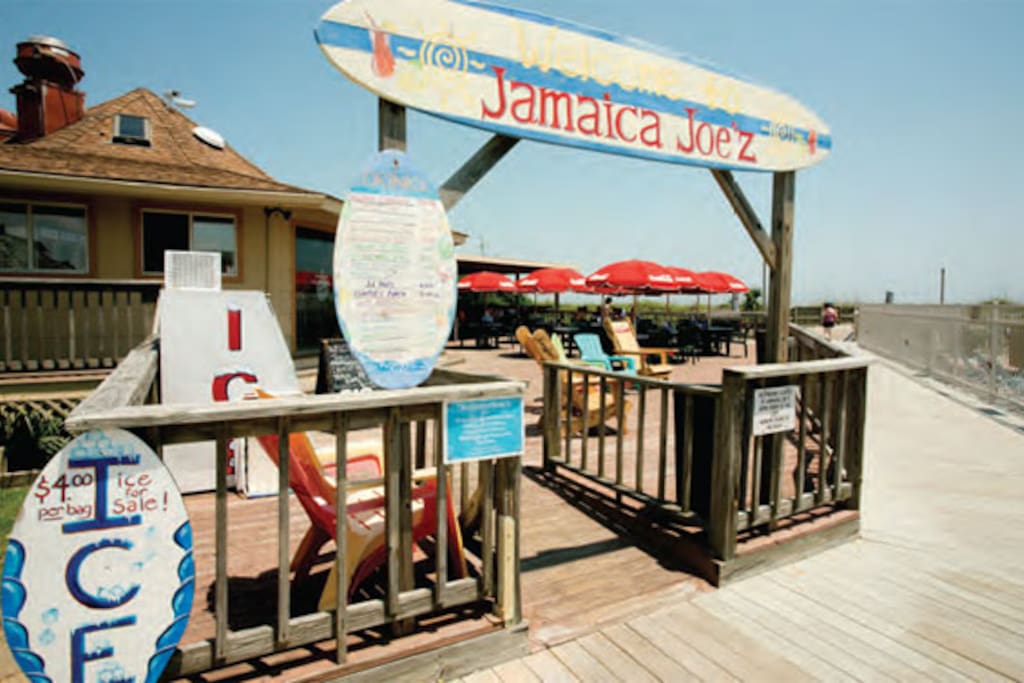 Condo on Beachfront Resort
Condo on beachfront resort is ready for your arrival. The property has the largest beachside pool available on the island. Condo sleeps 4, and comes with tons of wonderful amenities. Whether your coming to relax, celebrate, do business, or golf, this condo is the place to stay! Complex also has two pools, a tiki bar, bike rentals, tennis courts, and 3 restaurants on-site!!!
スペース
This newly renovated condo has many amenities, which include free WiFi and two cable TV's. Full kitchen and spacious living area with sleeper sofa. Sleeps 4 comfortably. Full access to a fitness center, two large pools, a tiki bar, tennis courts, bike rentals on property, on-site laundry facilities, grills and picnic tables.
ゲストの立入り範囲
As a guest at our property you will have full access to the entire Hilton Head Beach and Tennis Resort. There are three restaurants on-site, which include bar style food, pizza, and some of the best wings on the island! There is also a fitness center, two large pools, a tiki bar, tennis courts, bike rentals on property, grills and picnic tables. So many amenities in one place and just steps from the beach!
---
---
---
---
---
最低3泊
2018年4月01日 - 2018年8月31日は最低5泊
---
This is a great spot for a couple or for a family with children 4 and above I'd say. We have a toddler, and it wasn't great for him because the floors creak, the shower makes an obnoxious sound if you turn the faucet to the max flow, and the beds (pull out and master) are some of the loudest I've experienced. So there were a lot of things that kept him from sound sleep. That being said, at this price, we weren't getting separate rooms elsewhere, and it was nice to be able to function a little still after putting him down. We also found the price to be great for the location. The beach and pool are a few minutes walk and were very family friendly. There were plenty of activities, restaurants, and shopping nearby as well. All in all, if you're on a budget and want a clean, safe, and convenient place to stay, this is a great place. Just don't come in with the expectation that you'll get the spa experience that you might get at an above average hotel or you might leave a bit disappointed.
---
This is a lovely condo very close to the beach. The location is great, with a grocery store nearby, as well as nice restaurants. It is small, but has everything you need for one or two people. It is nicely decorated and was clean as a whistle when I arrived. Stephanie checked in to make sure I arrived and got settled with no problems. An overall great experience.
---
Our first time to HHI and we will plan to stay at Stephanie's again! The condo was clean and decorated nicely. Stephanie kept in contact while waiting to see if Irma would affect our vacation plans and always answered right away! The resort itself is wonderful too. So relaxing we only left for food and mini golf. We can't wait to come back!
---