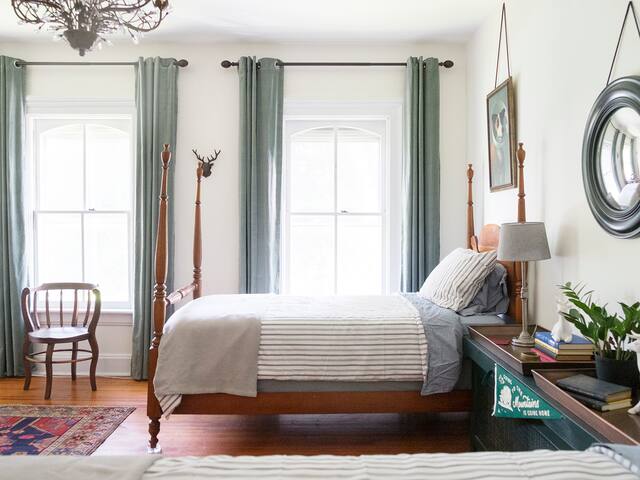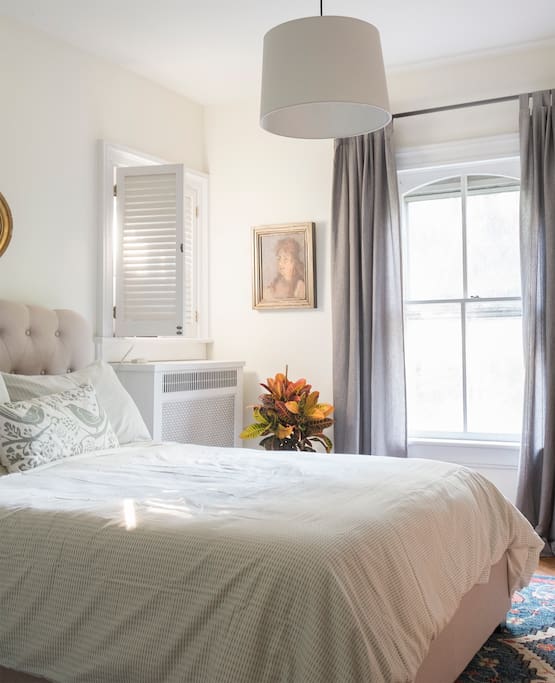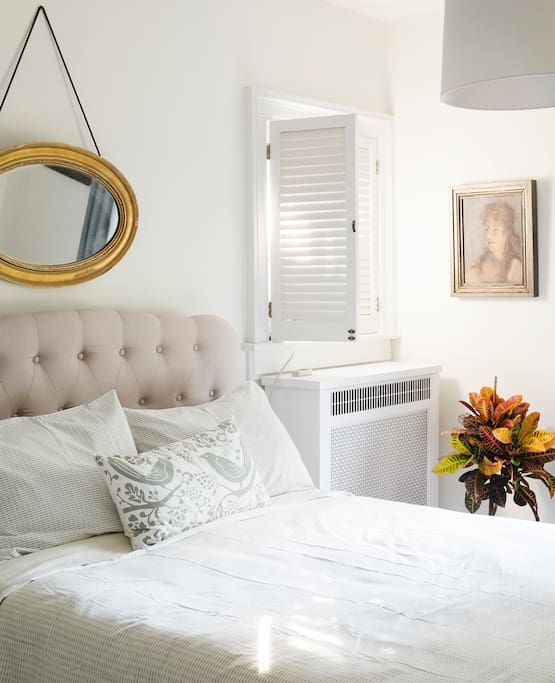 Spacious and comfortable in Uptown Kingston
This spacious, clean and comfortable three bedroom unit of my two family home is perfect for individuals, couples, families and groups of friends. Located in historic Uptown Kingston, you will be steps away from the Stockade District's shops, bars, restaurants, our beautiful Saturday Farmers' Market and historic sites dating back to the 1600's. The house is also just a 10 minute walk from the Kingston Trailways Bus Station.
Close to skiing, hiking, fishing, horseback riding and much more!
---
---
---
---
柔軟
宿泊24時間前までに解約すれば、全額返金されます。それを過ぎると最初の1泊分は返金不可となります。
---
---
---
John's place was excellent, and our stay there was lovely! It's spacious, has a gorgeous bathroom, living room, and dining room; multiple bedrooms if you've got a group of friends or family in tow; and was perfect for relaxation on our quick stay. Would definitely stay here again, and recommend it to others!
---
John's place was large, lovely, and well-represented from the photos, but there were a few reasons why my guests and I decided we would not stay again. We had said there were going to be 4 of us because we were musicians playing with the Bard Music Festival (he charges per person which apparently comes out to $50/pp/per night which I think is too pricey when there's only 3 bedrooms), but on the day of check-in, one of my friends decided that her husband was going to come. I texted John immediately after I found out, but said I wasn't sure how long he'd be staying and that I'd find out. And John said it'd be an extra $50/per night he stayed. I told him I'd find out and let him know. Her husband didn't arrive until late the night and I get a text at midnight with a picture of his car and license plate in the dark parked in the street with a text asking if this car was ours. I said yes, that it was her husband's car and he was going to stay 2 nights. My friends and I were weirded out to not only get a text at midnight, but a picture of the car as well. John says that he will adjust the settings to reflect one more guest for two nights, but that to keep in mind that even though he was going away the day before we left (he'd mentioned this previously at check-in), we would be "monitored by neighbors" if he decided to stay the 3rd night and e charged for it. This made us feel very uncomfortable like we were being watched. At this point, I hadn't responded yet because it was after midnight and I figured we'd figure it out in the morning. But he texted again saying he altered the reservation on the site for 5 people (for all 3 nights) and I had to accept by noon the next day otherwise he'd cancel the remainder of our reservation. This again felt very threatening, intense, stressful, and unnecessary. I immediately accepted it to avoid further conflict and he said thank and good night. Some of the other cons to John's place are that he lives in the downstairs of the house and you both enter through the shared garage, so every time you go in and out, he knows because of the garage door and his dogs barking. It just didn't feel very private, coupled with his hands-on behavior. Other than that, it is a nice place walking distance to Upper Kingston.
---
I've loved all my Airbnb experiences and now that I have this big old Victorian in beautiful Kingston, it was a no-brainer to share my place with other travelers.
I'm a sales professional that works from home with occasional travel. Most likely I will be around during your stay and available to help with anything you need, But don't worry, you won't notice me around.
Fee free to email me with questions about the space or if you need ideas of what to do up here in the Hudson Valley and the Catskills.
I look forward to meeting you!