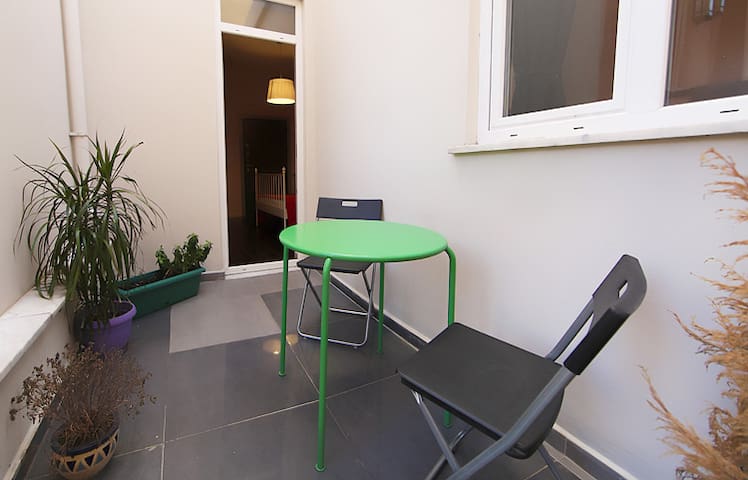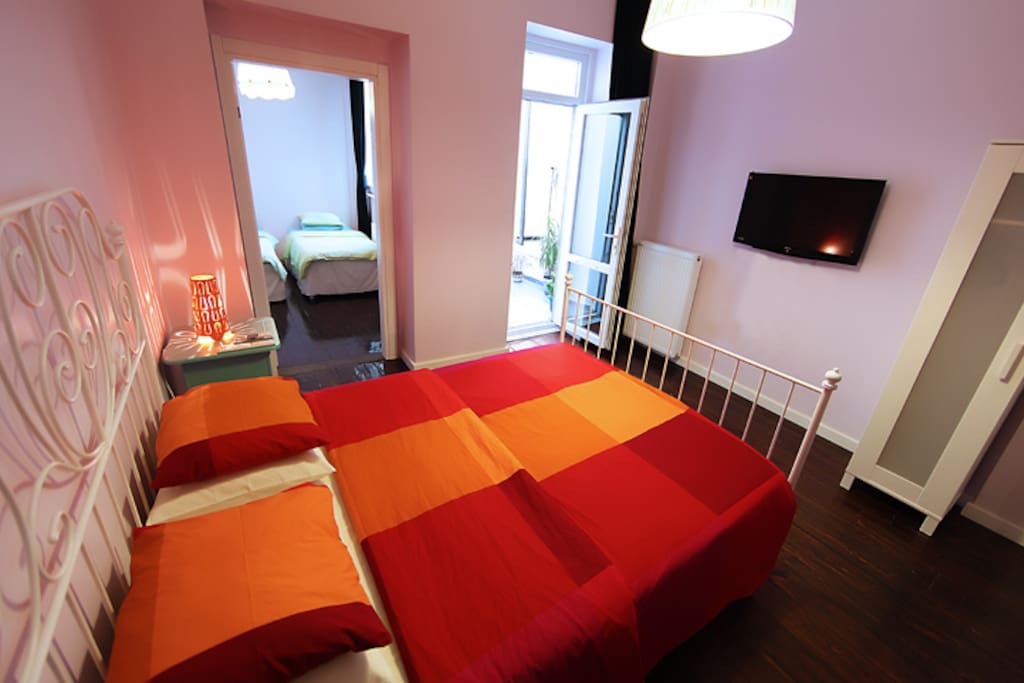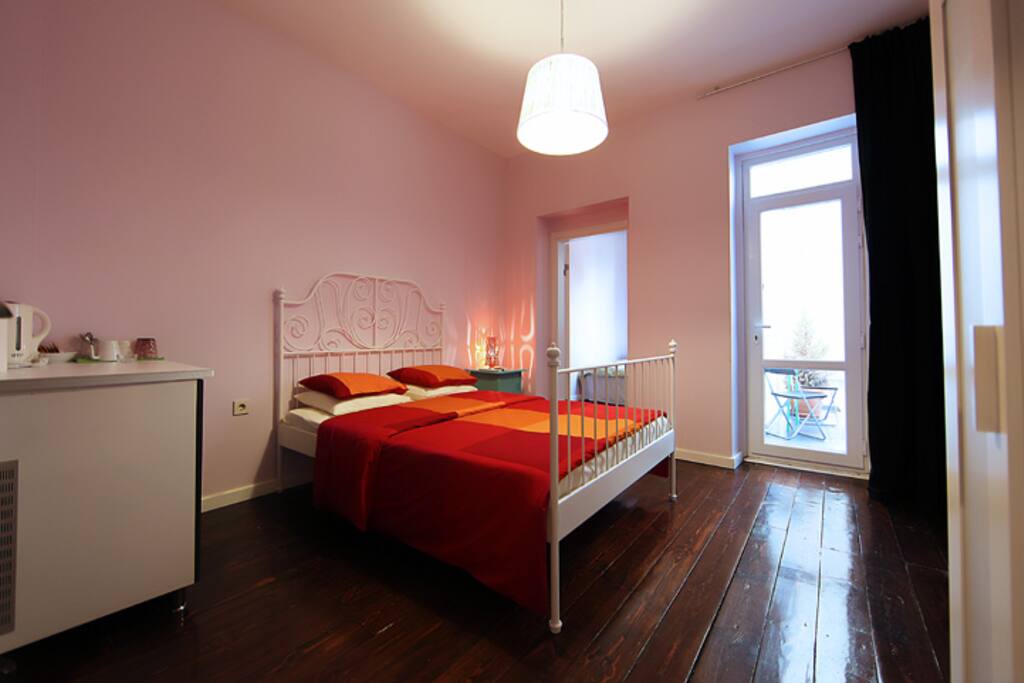 Newly designed and furnished 2 bedroom flat with balcony in the center of Istanbul.
スペース
The apartment is situated near to Taksim Square, Taksim Metro, Istiklal Street, Nightlife and clubs, Gezi Park, Shopping Stores and Restaurants. All those places are walkable and less than 10 minutes.
ゲストの立入り範囲
Enthusiastically designed apartment is newly renovated. Apartment has a 2 rooms.
There is two bedrooms which you'll find in one of them double size bed and TV. And in other bed room you can find wardrobe and 2 single beds which you can turn them to of 1 double beds as well.
Although it has a bathroom which will meet all your requirements.
There is a little kitchen as well.
My apartment has little sweet balcony as well.
Apartment in the 2nd floor and has a door from steel which you will feel yourself in the security. Also the door in the entrance of building has a key. All those security shouldn't mean that the area is not safe. It's a most safest part of Istanbul and all nearby is surrounded by hotels and apartments.
ゲストとの交流
My guests are free to call me during their entire stay and get tips on where to shop, where to eat and what to see
その他の特記事項
Totally my apartment offers you a unique holiday in Istanbul.
It's suitable for couples, big families (up to 4 people ), who makes business trip, young travelers.
---
I have stayed 2 nights with 3 other my guests at this place and I have to tell you guys, this was the worst experience I have ever had! It was totally a nightmare. The main issue was shower. When I checked in at 2pm, the guy told me that there was no water at the premises but don't worry everything should be fine after 1 hour as there is water shortage which is caused by Council. When I returned home at midnight there was little water and it wasn't even warm and we had to take cold shower. The last day was even worse. Again we woke up around 8am and there was no water again. I tried to reach Mr. Afghan but he was tougher to get than the president. He didn't pick up his phone until checkout time. He claimed water shortages caused from Istanbul Council but we saw other people in the same building washing their balconies with a hose pipe! This led me to think he cut off our water supply on purpose maybe he thought we are using too much? Personally hygiene is very important to everyone and it is landlord's / host's responsibility to make sure we have the facilities! Absolutely waste of money.
Can u imagine normal person who can wake up at 8 am in the morning and close your water?! Be honest Mr. Beyaz, your old womens called me 6 am in the morning and I waked up and we was in touch till their check out time!!! I can prove it with mobile speakings. You ARE LYING and your group was worst I have ever seen in my life. Being water in the neighbors can not mean that there was water and I closed it. My all neighbors are hotels and all of them have WATER TANK MR. BEYAZ, WATER TANK!!! And you booked apartment from Airbnb, do you know what meaning is Airbnb??!! It means that you can book apartment from this website!!! APARTMENT!!! Not hotel room!!! If you are coming one of the oldest cities in the world you should '"KNOW"" that there can be water cuts!!! If you can not realise this one at least don't LIE!!! Next time bood hotel room if you don't want face water problem. But as you mentioned you don't use water like normal people so hotel WATER TANKS may finish as well!!!!! Be MAN and be HONEST Mr. Beyaz!!! I will apply to Airbnb to close you account as you are LIER and don't know how to use Airbnb!!!
---
I'm an experienced AirBnB host and traveler with a good understanding of what you need to make the most of this lovely city, from guidebooks and maps to local insights and recommendations. I rent my apartments in Istanbul through AirBnB, which was an exceptionally positive experi…
言語:
Deutsch、English、Français、Türkçe、Русский、العربية