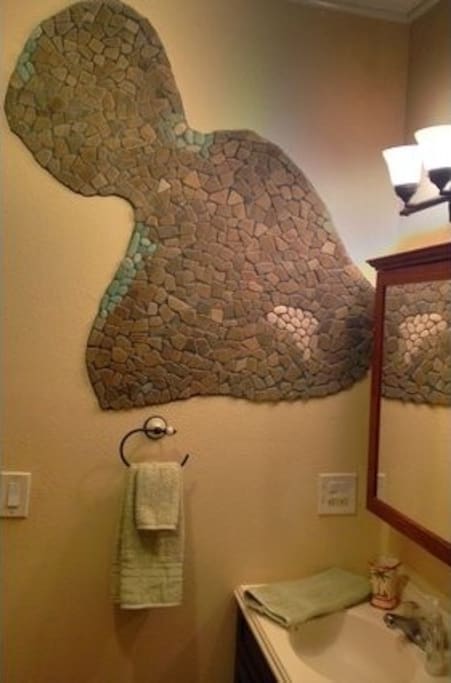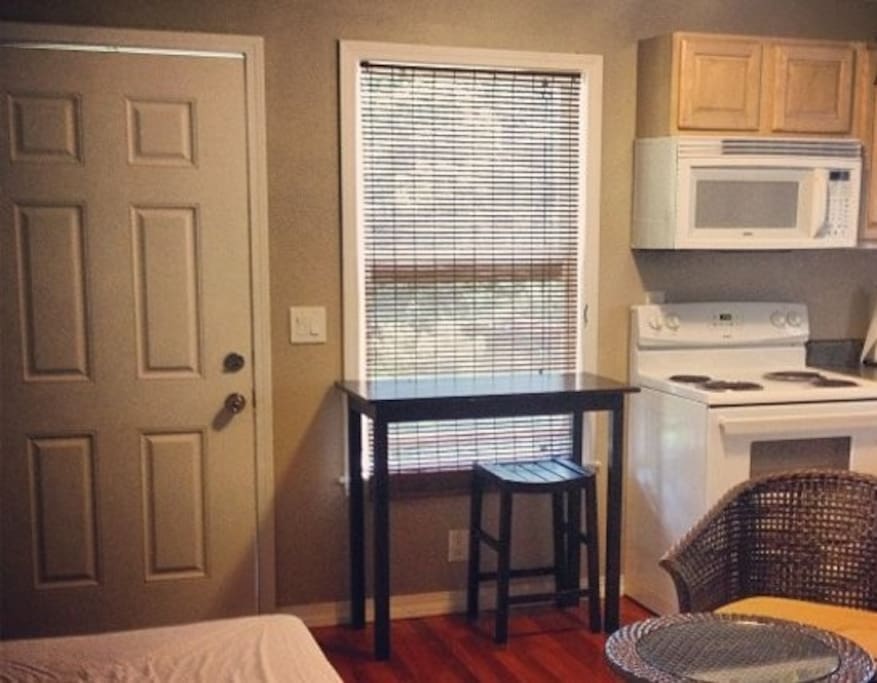 素敵な1ベッドルーム、美しいハモアの村にあるバスルーム。世界的に有名なハモアビーチと元気なコキビーチの徒歩圏内にあるこの趣のあるコテージには、A / C、ケーブルテレビ、WiFi、シャワー、設備の整ったキッチンがあります。
Wonderful one bedroom, one bath unit in beautiful Hamoa village. Within walking distance of world renowned Hamoa Beach and pristine Koki Beach, this quaint cottage includes A/C, cable TV, WiFi, shower, and fully equipped kitchen.



その他の特記事項
リビングルームには快適な引き出し型ソファーベッドが備わります。コテージには3名様まで快適にご宿泊いただけます。追加ゲスト1名につき1泊につき25ドルの2名様以上の追加ゲストには追加料金がかかります。 11月16日から年末まで、最低2泊の滞在が必要です。
A comfortable pull-out sofa bed in the living room is available for extra guests. Note that the cottage accommodates up to 3 guests comfortably and that there is an additional charge for extra guests above 2 of $25.00 per extra guest, per night.
From November 16 through the end of the year, we require a 2-night minimum stay.
Transient Accommodations Tax Number TA-050-810-2656-01
登録番号の詳細はこちら
---
---
PLEASE READ!
Thank you for staying with us. We kindly ask that you do not smoke in the cottage. Anywhere outside of the building, 20 ft. from the overhang is fine.
Hana is a quiet town, Hasegawa General Store closes at 7:00 PM (6:30 PM on Sunday) and Hana Ranch Store closes at 7:30. The quick stop at the Chevron closes around 8. The two restaurants stay open until about 8:30 PM. On Friday and Saturday, the Clay Oven Pizza is open until about 8:00 PM. On any given weekend you may find yourself immersed in a community event such as a baseball game, festival, or craft fair.
Check-out procedure is to close the front door, which will automatically lock. You are good to go after that.
---
Staying at Lisa's is not only a way to relax after the long drive to Hana, but from a foreigner point of view, also a way to experience a traditional American cottage, with a peaceful lanai where you can have dinner or just chill and a fully equipped kitchen where you can cook your dinner (but bring your own food and ingredients because only utensils are provided). The neighborhood is extremely quiet, no shops and food are available, but Hana town is just a 10 minutes drive from the cottage. 2 beautiful beaches are walking distance from the house. Highly recommended for those who want to enjoy the Venus pool and Seven sacred pools in the early morning, the short distance from Lisa's place allowed us to have them only for us.
---
If a great getaway from the glitzy resorts, restaurants, and bars, in favor of the unspoiled beauty and tranquility of Maui's eastside works for you, then this little place is a gem! Hana is not for everyone, but for us it truly is Hawaii at its best. Quiet, peaceful, lush and beautiful; not the place for shoppers or dining, but a place to feel the rhythms of the island, and immerse yourself in its beauty. The house is set back in a beautiful tropical setting, a true paradise. It is cozy and clean, and just steps from beautiful Hamoa Beach. It is a real find. Well equipped except no blender. Great choice!
---
PROS: location is incredible, natural path from the road to hana so it's great to wind up here at night after a long day of adventuring. It is a less than 5 minute walk to the incredible hamoa beach. This to me was the biggest selling point as you can wake up and get yourself to the beach in no time. Also close to koki beach although we did not swim there. We ate huli huli chicken that night which is just down the road from this place which we highly recommend. Finding food in hana is not all that easy so this is a big deal. CONS: Lisa does send you detailed instructions and tips on how to get there. However we learned quickly we are on our own on this. We arrived close to sunset and thus were worried we would not find the place. At night the chance of you happening upon this house would be very difficult as it is very dark in this area. We drove past the house and thus following the instructions in her email called the number listed for help. We were greeted by a man's voice who was not helpful. He told us simply to follow the instructions on the email but did not give any other help. In this sense I feel that communications with the host could be much better. The other factor which should be considered is that this will not be the "paradise" that is mentioned. Now keep in mind if you are steering clear of the travasa hotel and looking for a bnb then you are doing the right thing in my opinion. However you will not have all the amenities you might want. You could say the house is "charming" but it's no paradise. Keep this in mind if you are on a honeymoon looking for the comforts. I would think of this as a place only to drop in and sleep and it's great to get to the beach but I would not come back myself.
All guests are informed to arrive before dark, as there are few street lights in the Hana and Hamoa area. The cottage is located in one of the most remote areas of Hawaii. The directions are very detailed, should be copied and carried along and, if followed exactly, will ensure that a guest arrives at the correct location. If someone arrives after dark, there is little we can do to guide them other than refer to the directions, which some guests do not bring with them. Cell phone service can be spotty and 3g or 4g connections can be intermittent. The word "paradise" may be subjective and Hana may not be a good fit for all travelers. There are no night clubs, no fast food joints, and only two restaurants open after dark. If you are looking for a Taco Bell or want to go out on the town after dark, you should stay in Waikiki. Hana is one of the last "truly Hawaiian" places left on Earth and is a paradise for those who are seeking relaxation and inspiration.
---
Enjoy vacationing in our islands and experience a true paradise!