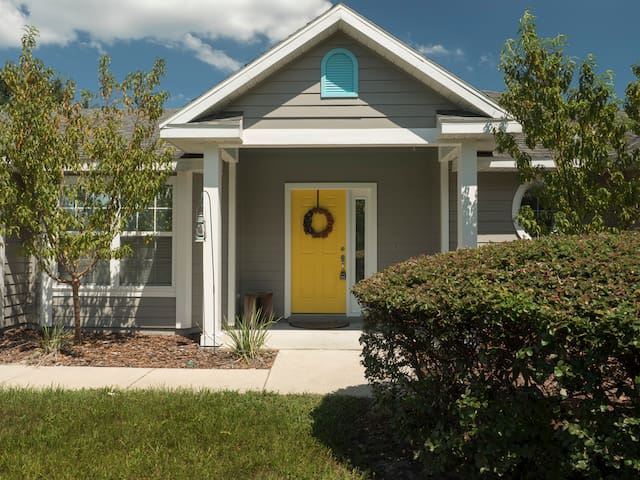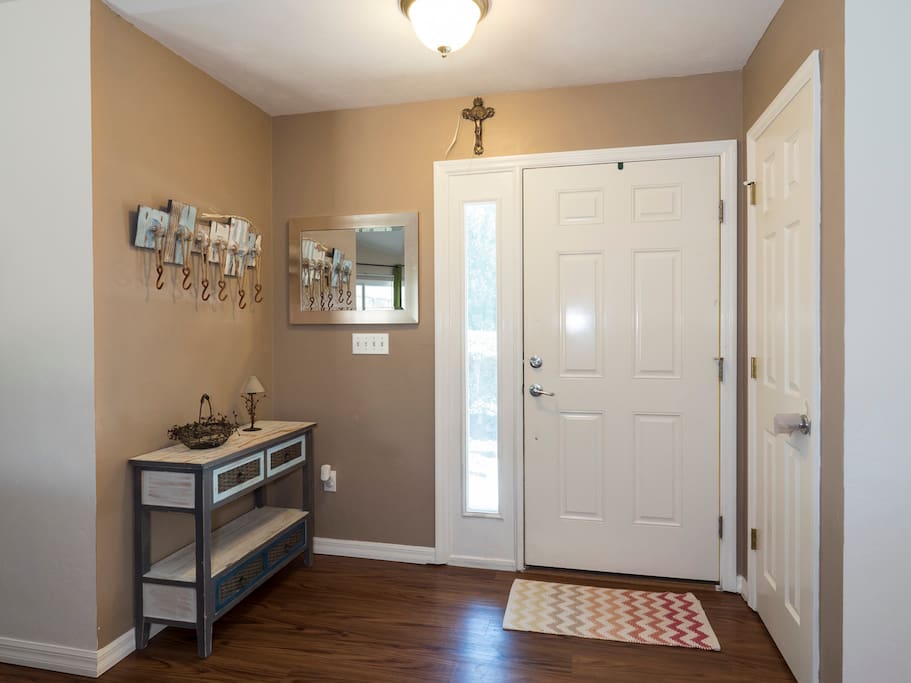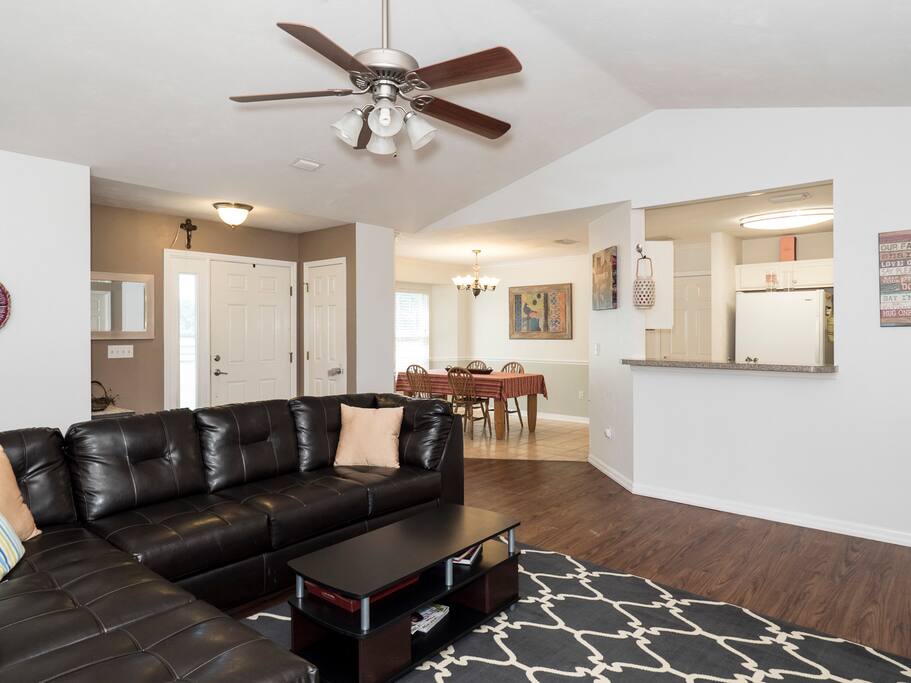 3 BR, 2 BA home on corner lot with a screened-in pool and deck, and fully fenced back yard.
You'll be 10-15 minutes away from the heart of Gainesville, with easy access to Uber.
The neighborhood is conveniently located in southwest Gainesville, with close proximity to grocery stores, restaurants, and bars.
Come relax, rest, and have fun with family and friends.
We hope you enjoy your stay!
---
This home is beautiful and was great for our family get together! We appreciate how Anthony went out of his way for us in accommodating our stay and was easy to communicate with. This home is kid friendly and was more than we expected! One of us left a necklace after our stay, and he was gracious enough to send it to us via mail. Definitely would recommend to anyone!!!
---
Anthony's home is just as pictured, spacious, clean, and most importantly our pets were able to stay with us and enjoy the amazing yard! This being my very first Airbnb experience it went seamlessly and Anthony was always very quick to respond to any of my questions as well as flexible with us! The home had everything we needed or could possibly need- extras towels, sheets, toiletries, etc. Highly recommend- we were in town for a graduation and this was just what we needed!
---
I work for an engineering firm in Gainesville, Florida; primarily focused on geotechnical and structural evaluations. In addition, I am an active REALTOR focusing on both residential and commercial real estate.
The love of my life, Kerianne, and I have two terrific children, Vince and Luca.
I've traveled extensively in Western Europe, and Romania. Our primary interests are food, music, and relaxation.
I've been a guest in many homes throughout Europe, and found it to be a terrific way to truly experience culture.