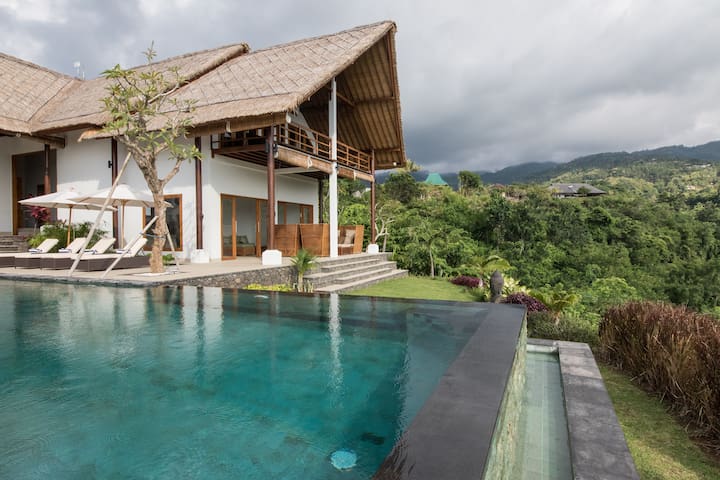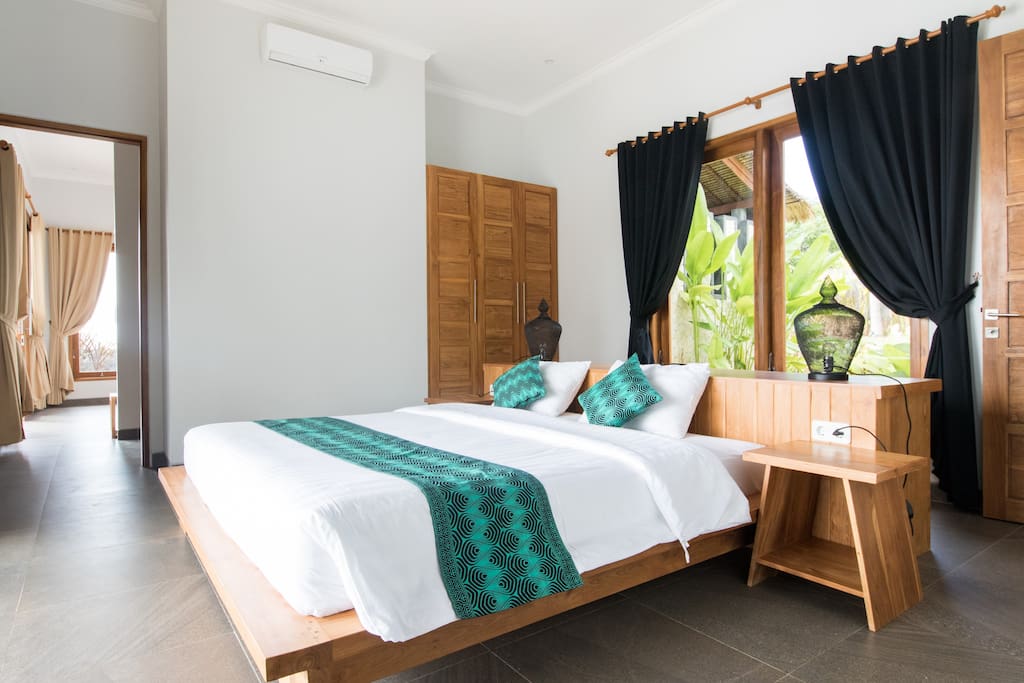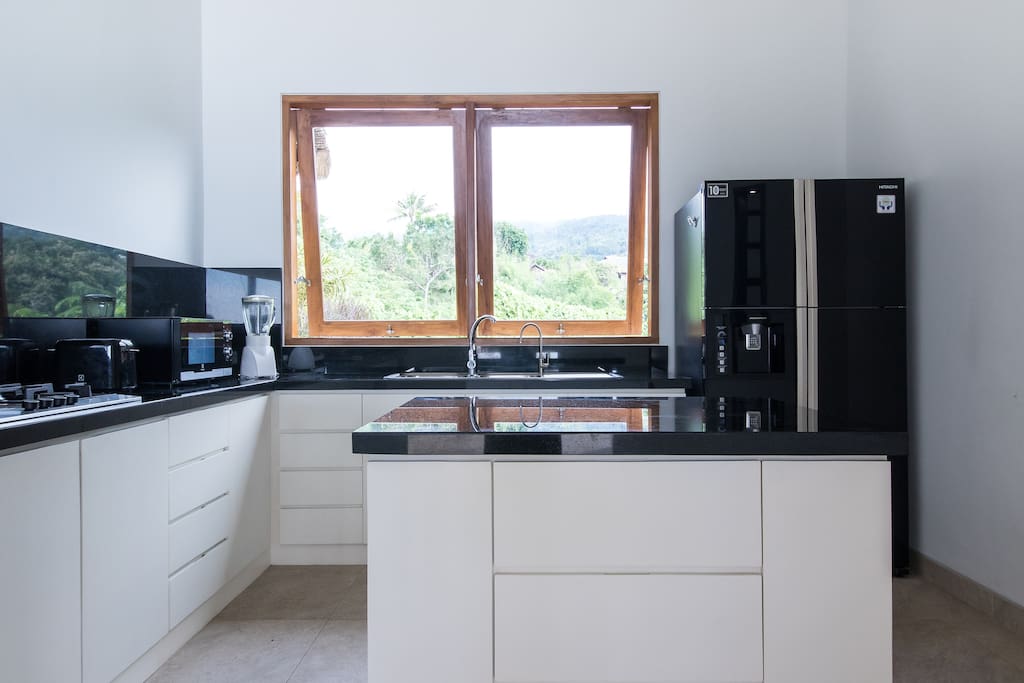 Villa Kemuningはロビナビーチを見渡します。あなたはその快適さ、海の上の180°のビュー、その場所と落ち着きのための別荘を感謝します。ヴィラはカップルや家族に最適です。 4人のスタッフが、キッチン、家屋、スイミングプール、庭園のメンテナンスにご利用いただけます。プールに隣接する広々としたガゼボは、バリのリラクゼーションの瞬間をお約束します。
Villa Kemuning overlooks Lovina Beach. You will appreciate the villa for its comfort, its 180 ° view on the ocean, its location and its calm. The villa is perfect for couples and families. A staff of 4 is at your service for the kitchen, the maintenance of the house, the swimming pool and the garden. The vast Gazebo which borders the swimming pool gives you the arms for moments of Balinese relaxation.
The Villa is one unique place to relax and enjoy the beautiful Northern Part of Bali. The Sunset View from the Villa is absolutely stunning, especially from the infinity Pool. The staff and host is lovely and put all their efforts in to make your stay memorable. The food prepared from KD is one of the best we had in Bali. Stayed twice during our trip to Bali and would be back at anytime possible. Highly recommended!
---
I still have no words to describe how beautiful this villa is. A picture just can't capture it! All of us had goosebumps when we walked in. Spacious, clean, beautifully decorated. We all agreed it was the most beautiful place we have ever stayed. Sebastien was great and helped us with everything we needed including transport. Two members of staff came each day and they were both so lovely and accomodating.
---
My jaw dropped right to the floor when we entered this remarkable palace. Pictures can't tell just how awesome this place is in real. Absolutely fantastic!!! By far the best place we stayed during our 3 weeks in Indonesia. Thanks to Sébastian, our great host and many many thanks to the lovely staff that took great care of us.
---
Kemuning is by a distance the most wonderful place we have ever stayed in. Its a large villa with four very large double rooms, massive communal space, a beautiful ourdoor area and grounds and a pool larger than our garden in London! The view is stunning day and night and sunsets over the pool are exceptional. Sebastian has arranged staff to clean and cook - while being very friendly and attentive when needed they were also never in the way and we felt like it was our own space. Sebastian is very contactable and pops in to see how you are doing regularly and by message. He is full of excellent tips, and fixes stuff well - his car hire and diving tips were particularly useful. I could not recommend the villa or location highly enough. I have a small note to make about Bali geography, and include this here to ensure that future guests know about the area. The villa is about 1.5km outside Lovina up the mountain, and this makes it secluded and gives it the view. You will need transport or taxis. Bali is also quite big and the roads are busy, so location of your base is important. We chose Lovina and Kemuning for quiet, beauty, jungle, diving and snorkelling, mountains, waterfall and traditional Bali. We found all these and more. A trip south to Seminyak, Ubud or Ulu Watu woudl have been 3 hours each way. If this is your purpose, Kemuning is probably too far away. That said, we stayed 3 weeks and would have happily stayed another 3! thanks so much Sebastian and your staff!
---
Amazing villa, incredible views, perfect hosts. The photos don't do it justice! Definite recommendation for a relaxing holiday in a luxurious villa. A short drive to Lovina where we enjoyed cocktails and dinner at the Spice Beach Club watching the sunset. Also great for taking a boat out to watch the dolphins at sunrise.
---