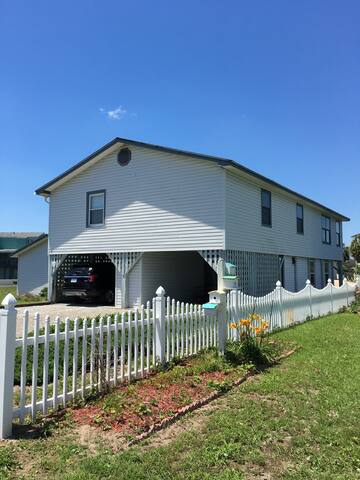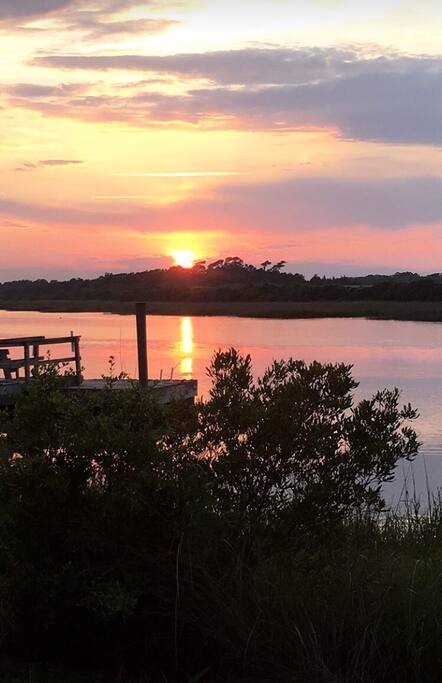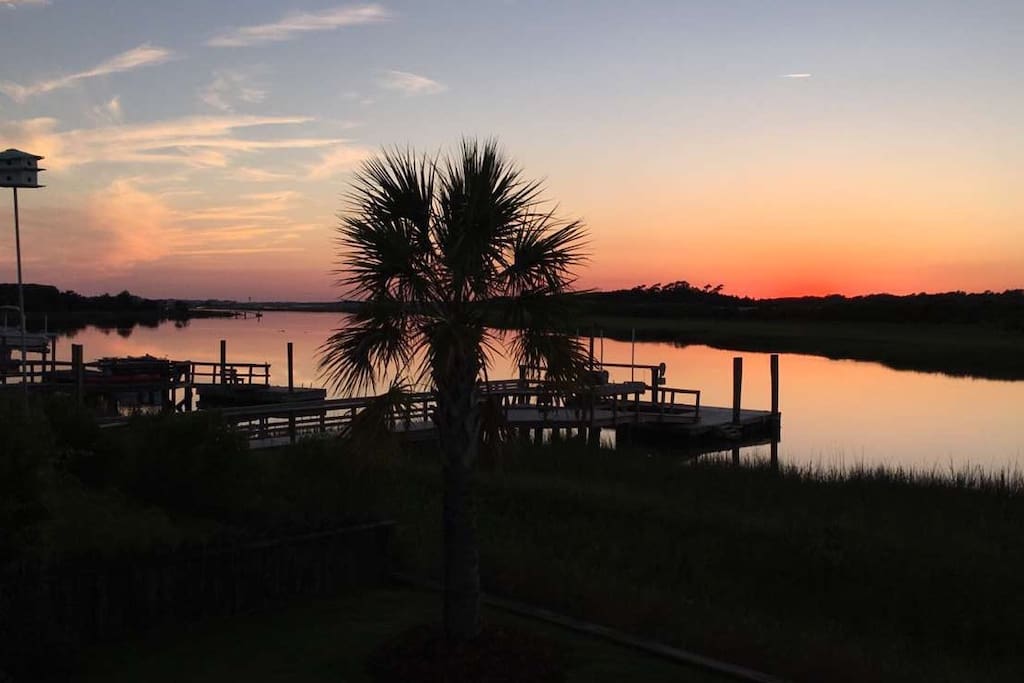 In an area that's taking off like Oak Island, it can be frustrating trying to find a truly private space that doesn't kill the budget. That's the reason I decided to list this original beach house's downstairs apartment...
So YOU can enjoy the beach like a local!
スペース
This is your home-base for an Oak Island getaway. You'll have ample hotel-like amenities and resources to feel comfortable at the residence, and only a short drive to the islands' real attractions, so you can come & go from the apartment multiple times per day without feeling hurried or harried by tourists-
even if you are one!
ゲストの立入り範囲
In addition to the covered patio & outdoor shower, we are working on making available for rent: bicycles, kayaks, corn hole, and other entertainment items.
+ Bicycles $10/day OR 20/ stay
+ Beach closet $10/day, 20/stay
ゲストとの交流
Interaction may only consist of crossing paths in the common areas such as the patio or parking. Additional interaction will be influenced by any on-site hosts and services they might offer. We do ask that you respect any adjacent tenant's advanced ages (when applicable) and treat the property as if you were staying with a friend!
その他の特記事項
Be sure to read all correspondence before arriving at the island!
**FLEXIBLE VACANCY**
Is our calendar just a day or two shy of being perfect for your trip?
Ask me about flexible vacancy options!
---
---
Besides common courtesy, here are a few important things to consider when staying at ANY beach house:
1) Wash off sand & salt before entering the apartment
2) Be conscious of your health & the environment
3) Understand that someone else may be renting within hours of your departure, so as the Boy Scouts might say, "Leave the place better than you found it."
Any items found at the house should be treated as an extension of the house, made available to both you and others to use respectfully as you would any of your friends' places!
Random notes:
- Park on the RIGHT of the covered parking.
- Hold the flush lever down until wastes are fully disposed; the less paper, the better. NO wet wipes.
- DO NOT ADJUST THE A/C. Please turn it OFF when leaving the property for any length of time.
- Keep vent fan ON when showering indoors.
---
This was a great spot. Perfect for my first solo trip with two little ones. Easy walk to the beautiful beach. Davis was very responsive. Carport made for easy beach gear dry out and storage. Winging it with food prep was fine for us and full size fridge helped a lot. Not fancy and gladsomeone recommended bringing a fan. But worked for us
---
Entrepreneur living in RVA. Roots in NC. Believer in doing well by doing good. Pay it forward!
言語:
English、Español