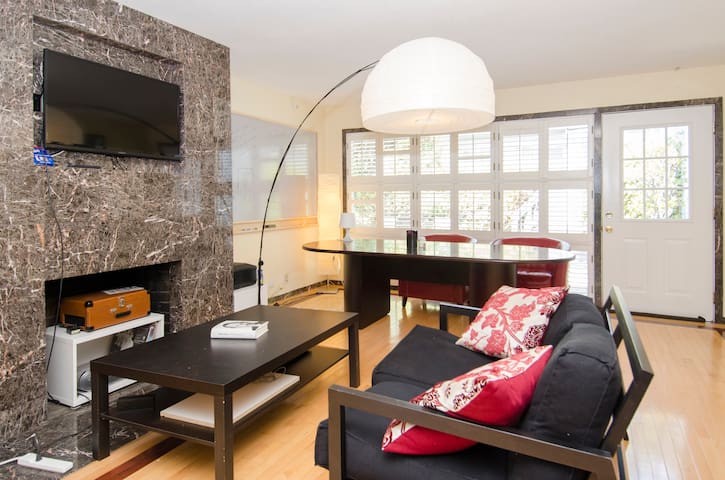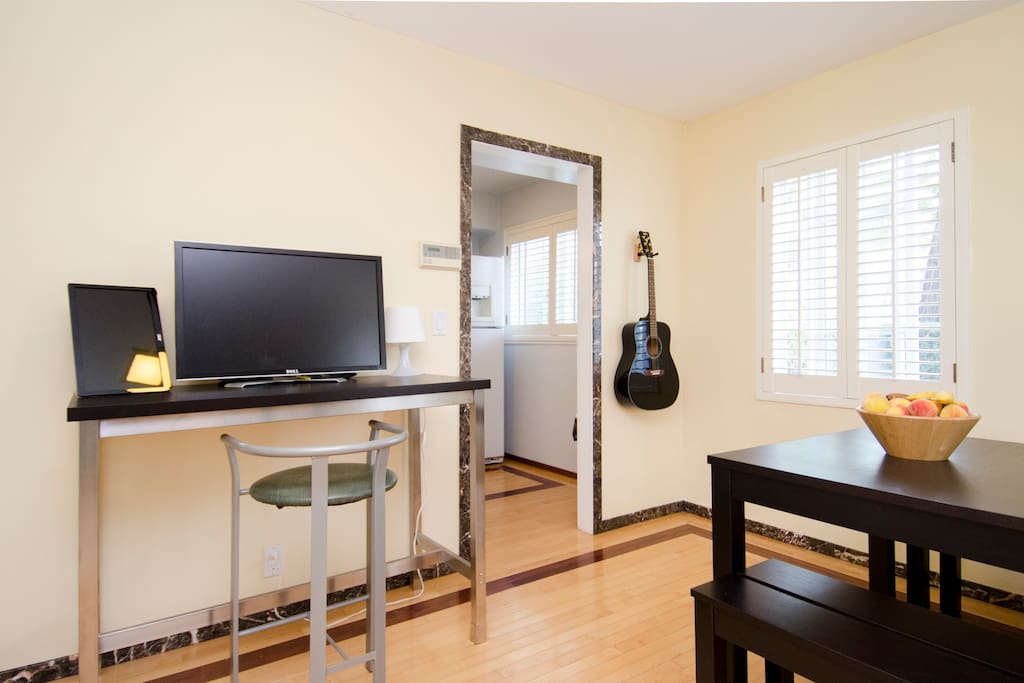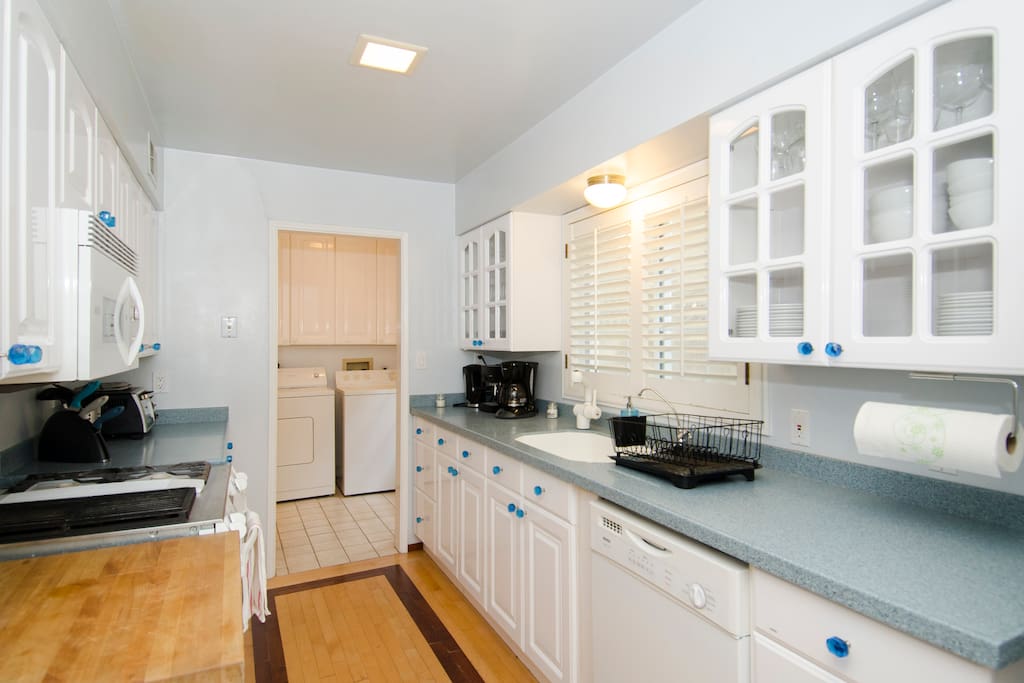 The HackerHome Network
Whether you're new to the Valley, bored with your current housing or need a transient place... I would like to help. When you reserve with me, you'll have instant friends and be part of a network of 10+ homes in the Bay Area.
スペース
Spacious ranch style home with a U-shape floor plan with communal spaces in the front and sleeping quarters in the back
3 bedrooms - no private rooms at this location
4 full bathrooms
3+ work areas - communal and private work spaces!
The females have a bathroom just for themselves.
ゲストの立入り範囲
All utilities are included and free WIFI.
Clean linens/bedding, pillow and blanket are provided.
Why would someone say light cooking? Home prepped meals really warms up the house and it's encouraged.
ゲストとの交流
It's a house full of people & different schedules. So please use ear plugs if necessary. If you're a light sleeper or can't sleep on a single mattress, this may not be the right place for you.
We are a very communal/respectful group and strive to provide space for everyone to work and hangout. Remember that work, musical instruments and books take precedence over the television.
その他の特記事項
More than one suitcase? Consult with me prior to making your reservation.
Respectful Housing for Women
Females in a separate room. If you'd like to stay in the girls' room, please check with me on availability before reserving. If you don't have a preference, then just make your reservation.
Cleaning
The Airbnb cleaning fee is to make sure you have a clean bed upon arrival and not to clean up after you. All spaces are shared, so please be mindful of picking up after yourself.
Best Way to Reach Me
1. Complete your Airbnb profile with an ID/Passport and connect your social networks.
2. One line about your purpose of visit.
3. Let me know your estimated time of arrival.
---
---
追加人数の料金 ¥6965 / 泊 (1名を超えると1名様増毎に加算)
連絡は常にAirbnbを通して行いましょう
お支払をお守りするためにも、Airbnbのサイトやアプリ以外の場所では決して送金や連絡を行わないようご注意ください。
詳細はこちら
---
Clean your dishes right away
If you must invite an associate/friend over, consult with me first
Be conscientious of morning bathroom usage
Do not snooze your alarm
Use earphones, not speakers - unless it's a family event
We Prefer That You
be respectful of the space and to fellow housemates
clean up after yourself by making your bed and washing your dishes
have an optimistic outlook and laugh a lot =D
---
---
---
I loved my time here. Very social house, and Vic and Ozcan are very accommodating hosts. NOTABLE PROS: was able to rent a bike from the house for muchh cheaper than at the Stanford campus bike shop, met amazing people, good wifi, no one spoiled Game of Thrones for me. CONS: I had to leave after only two weeks.
---
where i've been...
romantic hangout: paris
most beautiful: lucerne
tastiest fries: brussels
at peace: holland
nostalgic castle: heidelberg
hot & amazing: cordoba
beautiful gloom: london
good vibe: montreal
surfs up: kenting
delicate beauty: kyoto
can't breathe: beijing
almost got hustled: new york
mototaxis & noodles: bangkok
burned a hole in wallet: tokyo
poodles in strollers: taipei
best grotto: capri island
best wineries: sonoma
best pastel: pastéis de belém
chaotic fun: delhi
sink or swim: shanghai
nearly froze: seoul
best cave lifestyle: granada
coffee experience: caffè florian in venice
most laid back: sorrento
graffitied, but safe: lisbon
milk tea & egg custard: hong kong
best basilica: lyon
smoggy jeepney & street ballers: manila
live music @ el sesteo: león
am I driving through tahoe?: amarateca
first world adventures: monteverde
best taco shells @ jalapeños central: san josé
i like this culturally rich city: bogota
try to be safe in zone 1, calle 6: guatemala city
late night stroll a bit sketchy: puerto barrios
why so many american chains?: san pedro sula
quiet town with an awesome flower market: cuenca
only good for island transit & stay close to las peñas: guayaquil
these tiny penguins are really adorable to swim with: galapagos
omg pulhapanzak waterfalls: rio lindo
suckled on a plastic bag: honduras
skipped sunday funday: san juan del sur
hot springs & laguna de arenal: la fortuna
too much to see: rome
flamenco & tapas: sevilla
best ramen: setagaya-ku
best weather: hawaii
best sangria: majong in barrio alto
best restaurant: tempura matsu in kyoto
diverse spice: kuala lumpur
i prefer the north: saigon
full of kind people: suzhou
craziness: tijuana
pupusa & big waves: el tunco
parque central & volcanoes: antigua
laid back town with waterfalls: baños
stay hydrated for the highest capital: quito
potato head is nice: seminyak
great eats & wet: vancouver
bier & brot: berlin
red rooftops: prague
raw spice: budapest
love the heat: miami
too darn cold: boston
aristocratic order: vienna
nice spacing: krakôw
blondes on bikes: copenhagen
mad max: freetown christiania
chokladkoppen in old town: stockholm
feels like mars: east iceland
blue lagoon: reykjavík
food & park guell: barcelona
human frogger: saigon
cong caphe: hanoi
scary field: phnom penh
beach burn: nha trang
city of lights: hoi an
trees on temples: siem reap
traveled back in time: bagan
won't see other tourists: dhaka
cover your knees: yangon
sunsets & crackheads: tucson
michigan ave & lively jazz: chicago
starbucks reserve & street musicians: seattle
happy hour oysters: new orleans
naps & waves: punta di mita
park royal building & night safari: singapore
spicy & sour goodies: penang
chinese lisbon: macau
transient city: kathmandu
cows embrace traffic: pokhara
fed elephants & mosquitos: chitwan
i'll never complain about traffic again: jakarta
foot massages & yoga barn: ubud
stuck in the matrix: silicon valley
favorite city in the world: what do you think?
2017 trips: south america and africa

how i've learned...
tragic: slammed into a buck...on a 600rr
thrilling: thunderhill turn 11 (blind corner)
kinda scary: being held up
interesting job: seminar speaker
most shaping: raised in poverty
shocking: face burned off and i looked like freddy krueger at the age of 7
rewarding: saving a life
most awesome feeling ever: dunking under pressure
most unproductive: week long hibernation watching a drama
most productive: week long hibernation watching a drama
sad times: putting down my best friend
pretty fun: feeding animals and often developers

more about me...
must read: abundance, martin eden & fountainhead
favorite food: soup
fun movie: sweet & lowdown
best hacker movie: real genius
entertainment: talk radio & TED
likes: nice people, bicycles & phillumeny
dislikes: stress & clutter
spare time: naps and shoot baskets
how i travel: heavy sleeper, easy going (sometimes neurotic) and will leave your home clean

where i go...
muir woods
palace of fine arts
lombard street
mission dolores park
california academy of sciences on thursday nights
ferry building on saturday mornings
twin peaks on a clear night

what i eat...
sea bass @ tamarine
coffee @ philz
ramen @ orenchi
tapas @ en
a croissant @ tartine
sushi @ fuki
butter masala dosa @ madras cafe
ice cream @ mitchell's
kobe burger & fries @ le garage
sacripantina @ stella pastry
brunch @ brenda's
egg tarts @ golden gate bakery
anything @ chez panisse
drinks & live music @ comstock saloon

how i pack...
dri-fit shorts / tank / pants / 2 shirts
3 pairs of undies and socks
computer / phone / cords
contacts / toiletries
blazer / jacket
slippers / vans / loafers
passport / funds
belt / sunglasses / hat / bottle

what i do....
nothing