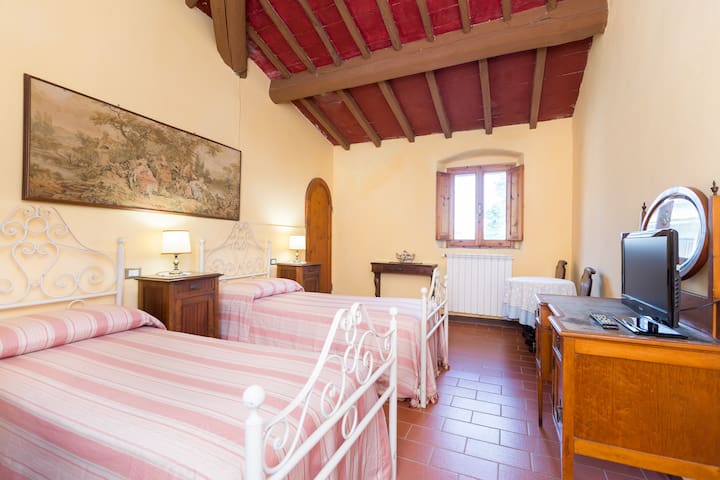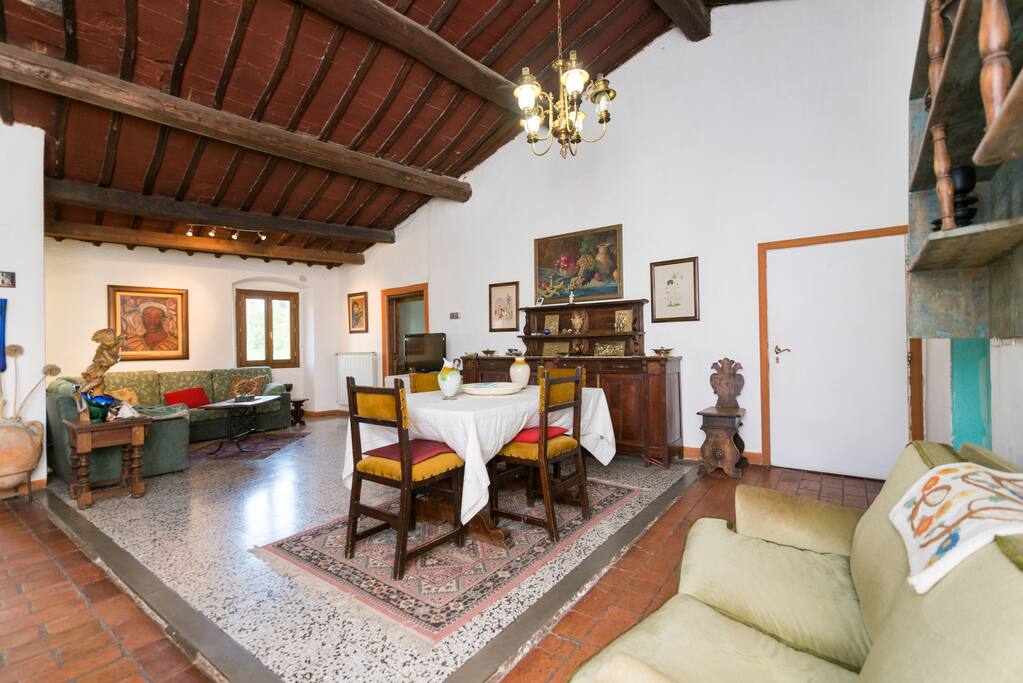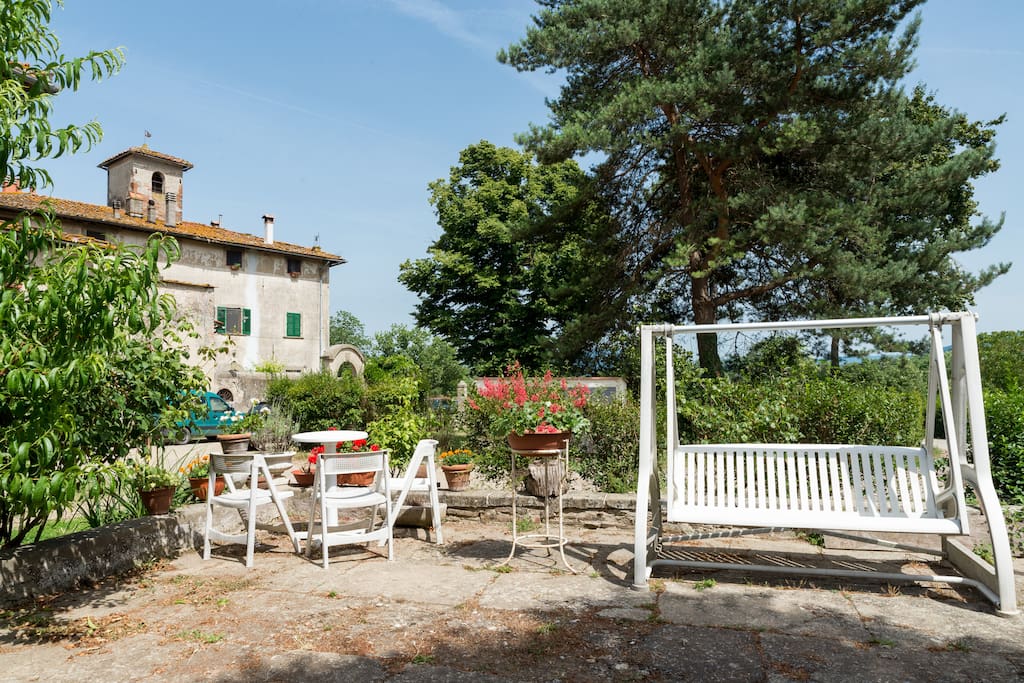 スペース
Antica colonica Toscana, immersa nel verde del Mugello a 20 minuti da firenze. Ricca di attrazioni turistiche come itinerari per camminatori percorsi per amanti della bicicletta e moto. A solamente 4 km dal circuito del mugello dove si svolge ogni anno il moto GP. Tenendo conto della gastronomia tipica mugellana accompagnata dal buon chianti e dal suo buon olio esxtravergine d'oliva. Inoltre siamo inseriti all'interno di una fattoria dove viene (URL HIDDEN) latte biologico. Che dire di più... ci vediamo. Abbiamo a disposizione 3 stanze due delle quali molto spaziose con la possibilità di un letto aggiuntivo a vostra richiesta.
Per ulteriori informazioni contattatemi per email all'indirizzo (EMAIL HIDDEN) o per telefono al numero (PHONE NUMBER HIDDEN) oppure al numero (PHONE NUMBER HIDDEN)
---
Jorge è stato disponibile e paziente da subito sia per un problema nel pagamento tramite carta sia per il check in tardivo e non ben precisato! La posizione è comoda e il casolare è molto bello, antico e molto spazioso con un ampio cortile dove si può parcheggiare liberamente e una grande stalla piena di mucche dolcissime pronte a offrire latte fresco tutti i giorni. Colazione ottima! Sarebbe bello tornarci per qualche giorno di relax!
---
What a wonderful experience it was staying at Jorge's place. I loved seeing all the baby cows and learning about the dairy farm. My room was large and very comfortable. I left my door open in the evening because Jorge was playing the best music. What a treat it was to have milk fresh from the cows and an egg from the hens there at breakfast. Diego the dog is the biggest bundle of love and was one of the many highlights of my stay! I highly recommend this B & B
---
Jorge was a great host! He picked us up at the station and dropped us off again. When we asked if we could borrow some bicycles, he provided 2 the next day. The breakfast was great and Jorge made sure everything was ok. There may have been a language barrier, but that didn't really affect the stay. Thank you, Jorge!
---
Jorge's place is really special. There were cows, donkeys, and a truly amazing dog named Diego. Diego has a huge face and is the gentlest creature you'll ever know. I chose this place because I wanted to go somewhere quiet outside of Florence. I had no idea where, so I picked a town based on a phenomenal host on Airbnb. Jorge did not let me down. He picked me up from the train station, showed me around, and introduced me to his brother, Julio. I was alone when I arrived, so Julio and I hung out for a while that evening (Julio knows more English than Jorge). He bought me dinner and showed me around a neighboring town by car. The next day, Julio brought me to the bike store so I could rent a bike. I highly recommend renting a bike if you want to see more of Borgo San Lorenzo. They were 17 euros per day (quite fair when I think what I would've spent to rent a car). One question I had when I was looking in the reviews is whether or not the distance between the train station and the house is walkable. It absolutely is walkable. It takes about an hour, you're definitely covering some ground, maybe 4 km or 2-ish miles? But It's a beautiful walk. I had a truly wonderful bike ride back from town at sunset to the house one night. Jorge and Julio made me a lovely breakfast each morning (kinda American style because I'm used to eating more for breakfast). Hm, one last thing: if you're in town in BSL, there's a beautiful meat/sandwich/wine shop in the plaza. There are a lot of people outside and my sister and I got a BEAUTIFUL sandwich and elegant glass of wine for 6 euros. ~just a tip if you visit~ Thank you so much Jorge! Muchas gracis Jorge, un abrazo por usted y por Diego.
---
What a find! Rural, authentic and rustic but a stones throw from a small town. Easily accessible by car and train and bike. Jorge the host picked up and dropped us off at the train station. The farmhouse is very old and is like going back in time! Good comfortable beds, good showers, WiFi and great breakfasts. Jorge will do all he can to make your stay enjoyable. On hand but not intrusive. It is a organic dairy farm, part of a cooperative. The birdsong is amazing as is the wildlife. We encountered toads, scorpions and fireflies. Great base for walking, cycling and sightseeing. Mustn't forget Diego the dog!! A gentle giant who loves to be patted. I highly recommend this place
---
言語:
English、Español、Italiano