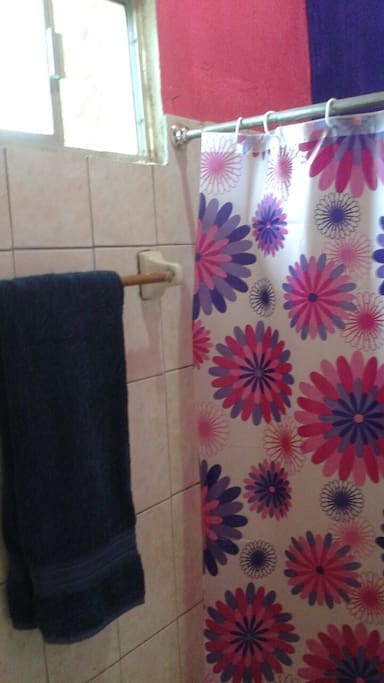 Casa Sirena offers the Mother Nature Studio Apt. On ground floor. Two double beds(side by side) a/c, Dish TV, kitchenette, Private bathroom with shower. Two blocks from Chacala's #1 cleanest beach in Nayarit! Perfect for two adults or small family!
I am a retired Spanish Immersion Teacher from Northern, CA. I first came to the Rivieras Nayarita 23 years ago, my bilingual & binational family and I have been returning since. We built a home in Los Ayala, later La Penita de Jaltemba and for the last ten years Chacala.
I first came to Chacala by fourwheel drive, later by boat, and decided to live here after snorkleing in her crystal clear waters. The local town people gave me the nick-name Sirena (Mermaid) after watching my daily swim across the bay. I enjoy Chacalas tranquility and friendly people, always ready to lend a neighbor a hand.
Chacala's fresh seafood (Lobster, octopus, and fish) are prepared as you like it Bayside! Trips on a Banana, to The Caves Beach, The surfer's beach or to Coral Island upon request.
言語:
English、Español