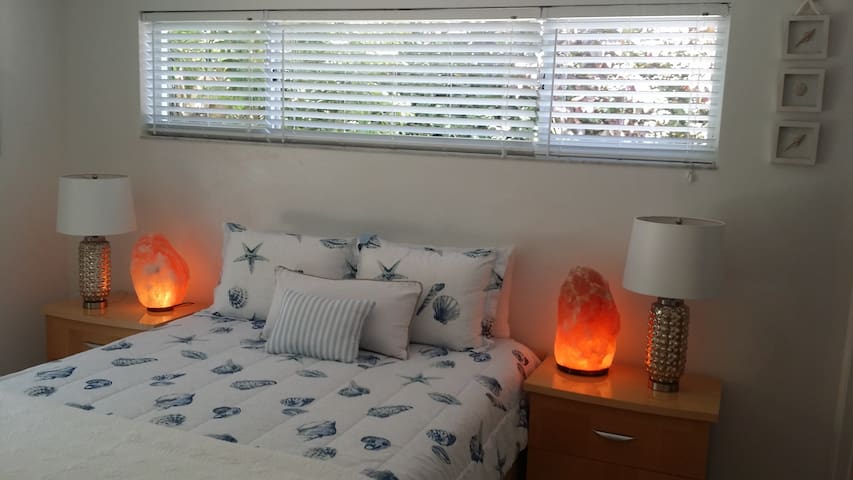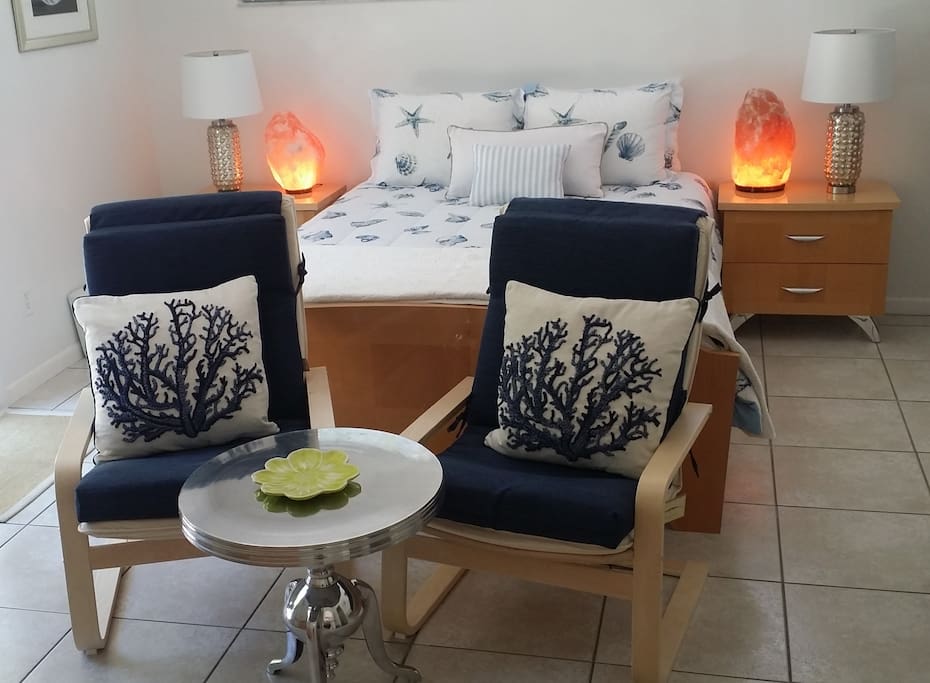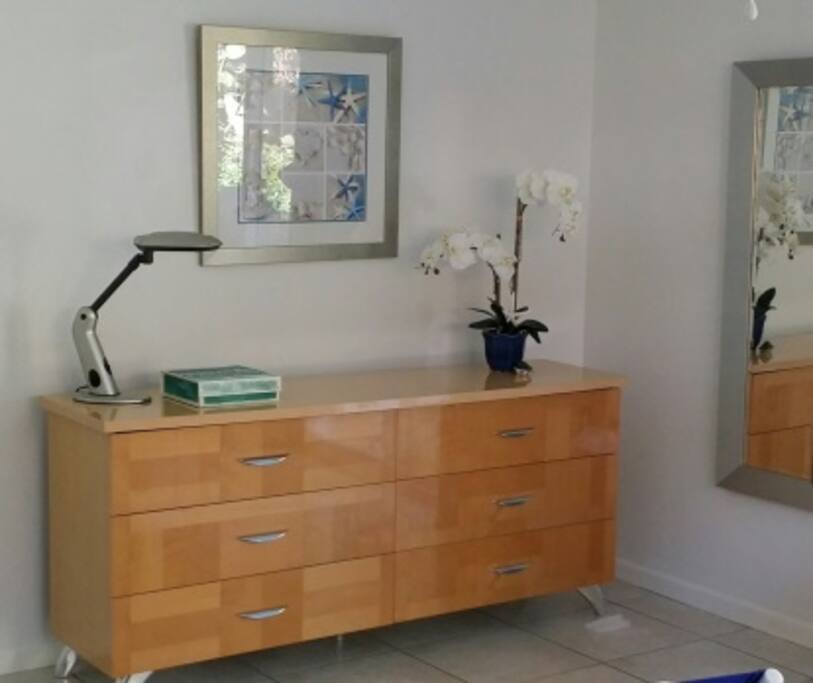 Peaceful, serene, private room with therma-pedic queen size bed, private bath, private entrance and large open patio. Kitchenette area includes refrigerator with freezer, coffee maker, electric tea pot, microwave and blender, organic teas, utensils, plates and glasses. Beach towels, beach chairs and a yoga mat too. Your room is a half block from our private community ocean park and a block from our riverside park on the Indian River. Quiet, safe seaside neighborhood in an ecofriendly vegan home.
---
I don't know where to start. I love, love, LOVED this 5 star accommodation. Nancy has thought of every detail and comfort (from organic insect spray, to fizzy water in the fridge), just as you think you have discovered it all, you spot another wonderful detail! I loved the plac…
---
Great hosts, they were VERY accommodating. We loved all there was to do just in the neighborhood. We went kayaking, on a wildlife hike, a bike ride, walked the beach day & night, then went to town a 15 minute drive away. There we ate at two great restaurants and bought our break…
---
This is a super quiet and peaceful location and the air conditioning was perfect. We loved our host, Nancy and she was so kind and accommodating every step of ouexstay. If you love nature and peace and quiet, you will love this place.
---
Truly a paradise by the sea..walk to the ocean or the river in a beautiful and safe neighborhood. The unit was clean and beautufully decorated and the owner was respectful and very friendly....highly recommended this property.
Nblair321@Aol.Comさんからの返答:
Natalie. It was such a pleasure to meet you. I do hope that our paths cross again. It was a pleasure to host your visit here at Paradise by the Sea. The sunrises on the beach and the sunsets on the river are truly spectacular. I'm glad you were able to enjoy them. Take care.
---
Nancy was a wonderful host. Great communication and very accommodating. The place was great, as described, a block from a semi-private beach on the ocean, and two blocks from a long dock on the inner coastal.
Nblair321@Aol.Comさんからの返答:
Thank you (URL HIDDEN) great to meet you, a fellow artist and designer! You had so many local "experiences" from seeing our tortoise coming out of her home, a fabulous day on the beach, a bike ride to the river dock and you even caught sight of the alligator in the sanctuary! These are all good luck signs. Take care and have a great 2017.
---
This place is fabulous! We stayed for 10 nights and cannot wait to return. The host is so helpful and attentive without being intrusive. Her home is clean, the bed is comfortable, and everything you need is available. You cannot go wrong. This is by far the best place we've …
Nblair321@Aol.Comさんからの返答:
Thank you Kathleen and Jim. What a wonderful pleasure to meet you both. How happy I was to learn that you took morning hikes in the nearby sanctuary. It is so peaceful here and morning is such a quiet time by the sea. I'm delighted that your new home plans are going well and that you had time to enjoy Paradise by the Sea! I look forward to seeing you again. Stay warm and have a fantastic 2017.
---