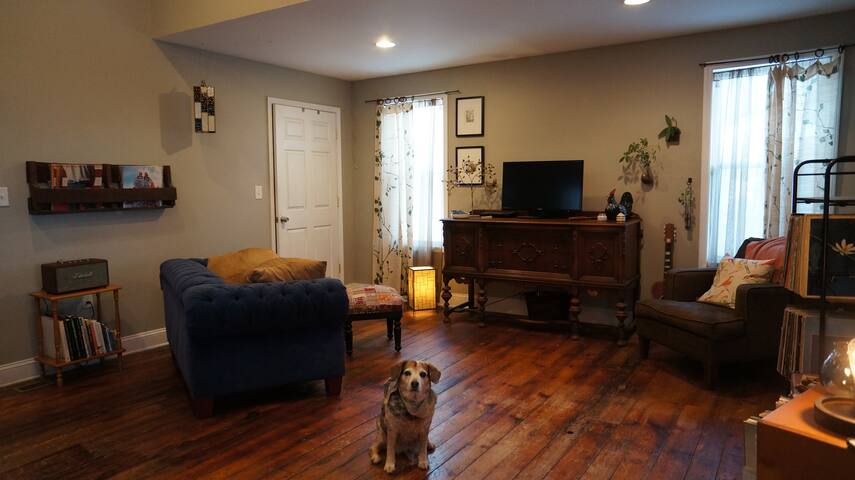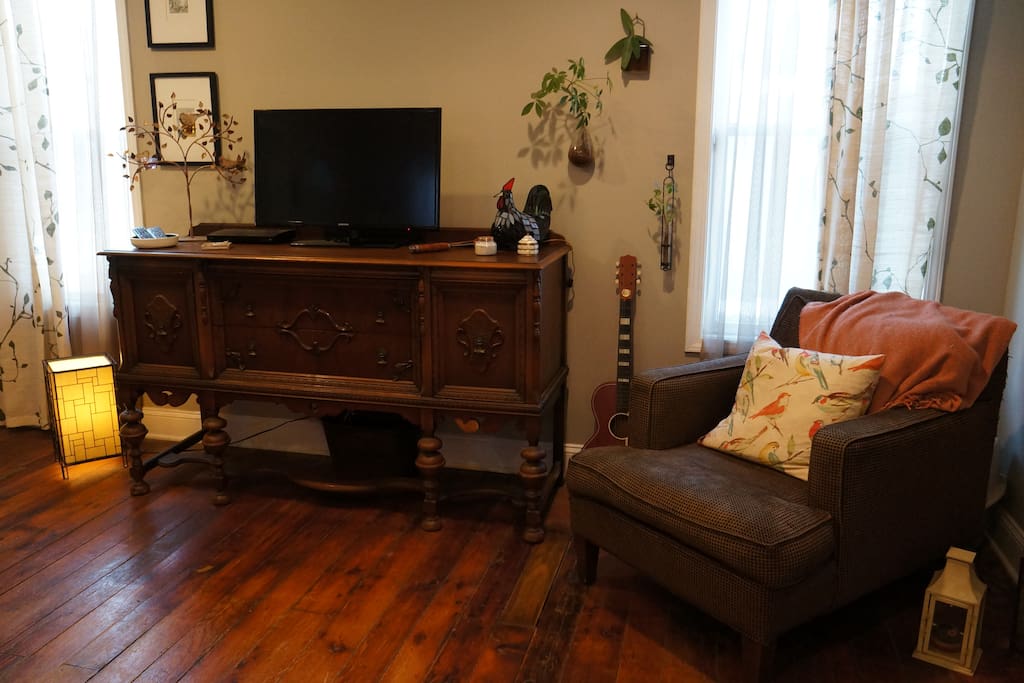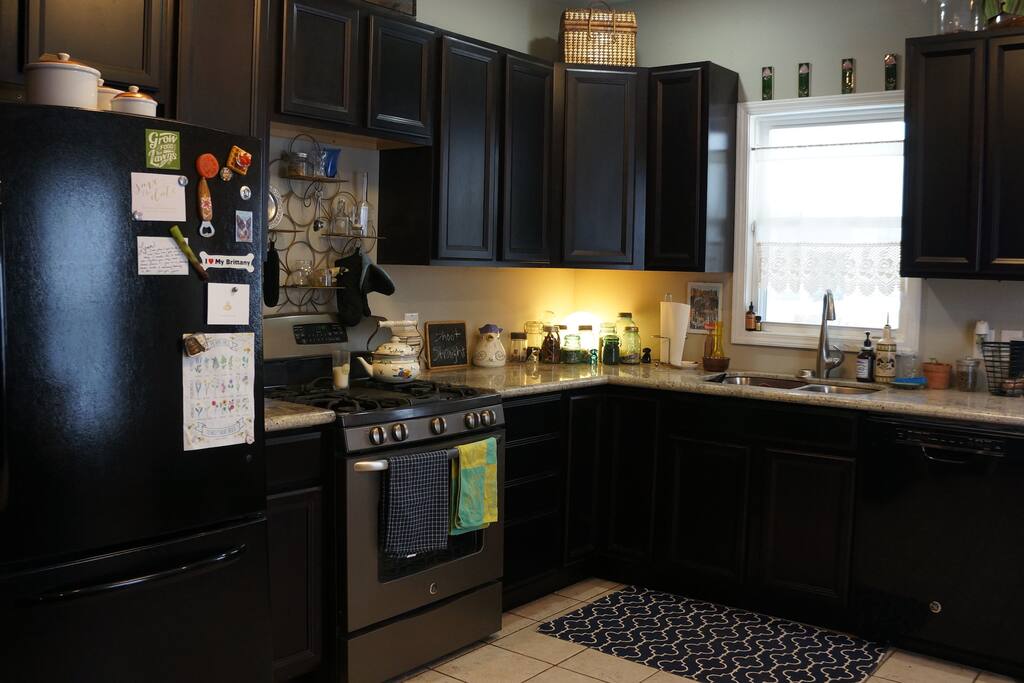 A cozy farm house and urban oasis located right in the middle of Cleveland's most historic neighborhood. Just two miles from downtown and walking distance from several bars, restaurants, coffee shops and beautiful parks.
---
---
---
下記事項もご了承ください
Dog(s)とother pet(s) live in the house
---
---
---
What a wonderful home. The homeowner's personality shines through. The space is intimate, personal, comfortable, and inviting. It'a a wonderful rehab of an old house, retaining the character of the original while updating where necessary, i.e., bathrooms and kitchen. The neighborhood appears to be one in transition, and the homeowners are doing a great job in revitalizing this section of the city.
---
A wonderful place to stay while you're in Cleveland. Conveniently located near Ohio City, and just a short 5 minute drive to the West Side Market. The chickens were a great plus, we had fresh eggs every morning. The downstairs bed is very comfortable and the house is clean and eclectic. Would definitely recommend this place to anyone!
---
We really enjoyed our stay. We had plenty of room for the three of us and the second bathroom upstairs is such a convenience! My husband enjoyed visiting with the chickens and searching for eggs each morning. The location is about 1 mile from the West Side Market and just a quick drive to downtown. We would not hesitate to stay at Lynn-Marie's in the future.
---
We stayed overnight with our two kids under two while on a road trip. Very cute and comfortable house with all the essentials. Our son loved the chickens and the two eggs he ate in the morning. I had a nice long walk with our dog checking out the neighborhood. We got coffee from a place nearby, and then hung out and the West Side Market, which is always fun. Great stay!
---
I am a modern woman with an incurable case of wanderlust, yet love my home and spend a lot of time creating a beautiful space for friends, family, myself and guests. Since buying my home 3 years ago I have been working towards creating an urban homestead, complete with a large garden containing flowers, herbs, fruits and vegetables; as well as a chicken coop (some rescue ducks have managed to weasel their way in). Soon I hope to build a greenhouse, rain barrels, and maybe even create a bee colony.

Spending as much time outdoors as possible is generally my goal in life, I am an active dog owner and have been rescuing and caring for animals the majority of my life. My dogs and I go camping, hiking, boating or just spend time at the beautiful surrounding parks in our city. I have been playing rugby for 12 years and try to stay in shape just to be able to do well while on the pitch. I also enjoy reading the classics, dancing my ass off at music festivals, drinking good beer, cooking / baking, watching sappy movies, and making pottery.