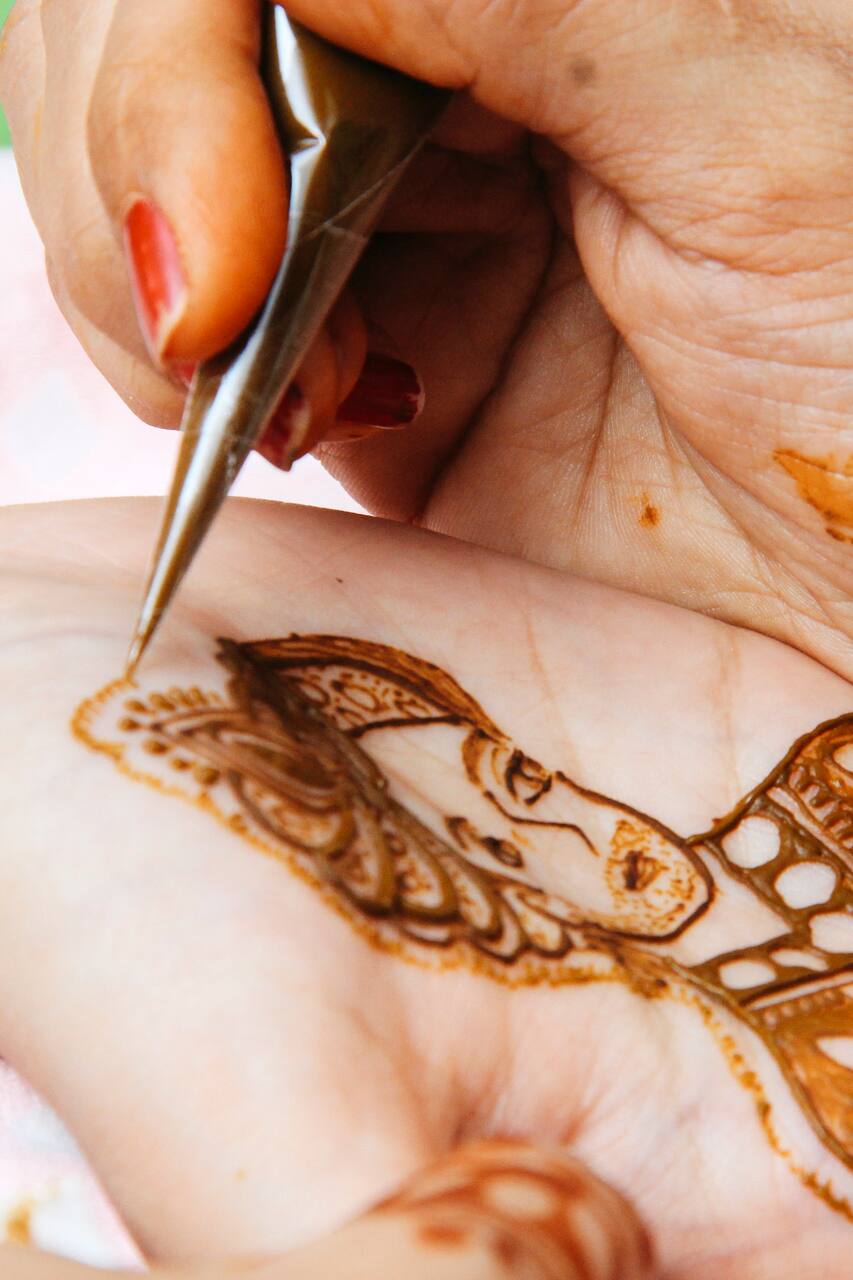 I was born and brought up in India, and am involved with practicing Henna from a very young age. Henna is truly my life's passion, and I love sharing my culture and art with everyone. I strongly believe art is a bridge that binds different culture. I am an experienced henna artist in Singapore for over 15 years, and am also a teacher. I am also active on Social media via my YouTube channel…
Mehendi (Henna) is an ancient ritual amongst many cultures stretching from the Middle East through India. Traditionally, applied during communal events, festivals, engagements & weddings to celebrate joyous occasions, recently it has become popular at social events and parties, where men & women adorn themselves with elaborate designs as a good omen, while inherently appreciating the artist for…
Mehendi needs a half hour to dry, during which time we recommend no contact with the area of the skin where the Mehendi is applied. this will allow for a darker pigmentation for the temporary tattoo.
Drinks
Juices If you have any allergies or restriction let us know.
Your chearfulness and enthusiasm to explore this art.