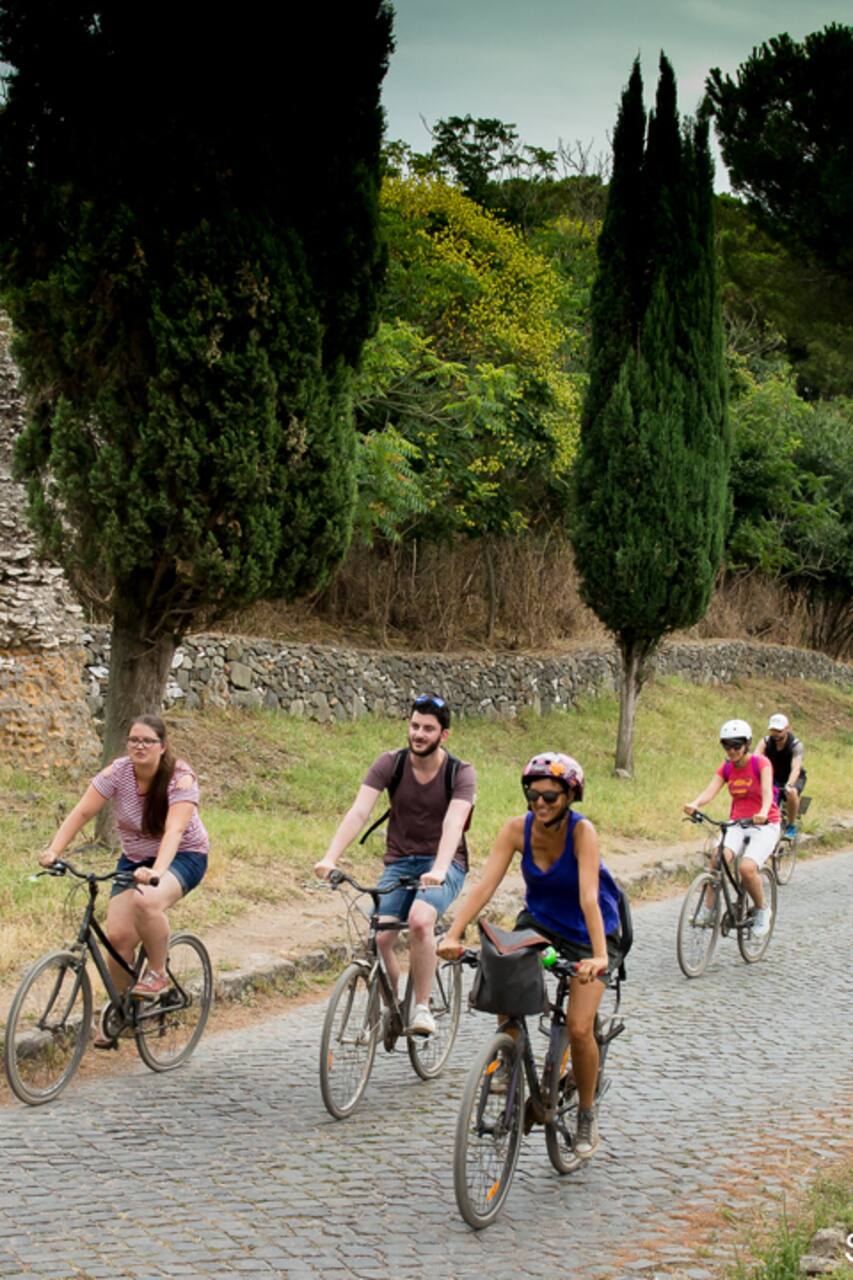 5つ星650件超え!絶賛の嵐の体験です。
Anna, Claudio and Sergio are three Roman cyclists, enthusiasts of Rome, bicycles, art and photography. Anna has created the Bike to school Rome movement and the Association Salvaiciclisti-Savethecyclist. Claudio bike-reporter, knows very well Rome and its food and wine traditions. Sergio professional photographer has crossed any secret corner of Rome by bicycle.
First we will meet at the Bar and have a coffee before we start. Than we'll bike through a park, to the most ancient Roman road, the Appian Way, with glimpses of rare beauty, and get to the ancient Roman Aqueducts immersed in typical Mediterranean nature, and you will have the opportunity to take great landscape photography with your smartphone. The tour is a relaxing bike trip to see Rome off…
You will have to be able to ride for 15 km, almost all in the plain, part on regular roads (with cars), plus part on unpaved bumping roads. Bring a bottle for water, sunglasses and cream, or raincoat.
Drinks
Coffee We'll offer you a coffee before we start
Transportation
Bicycles We provide regular bycicles for people from 160 to 180 cm (5'02-5'9 ft) height. Please advise if you are lower then 5'01 ft.
Equipment
Helmet Helmets are not compulsary but if you want we have it.