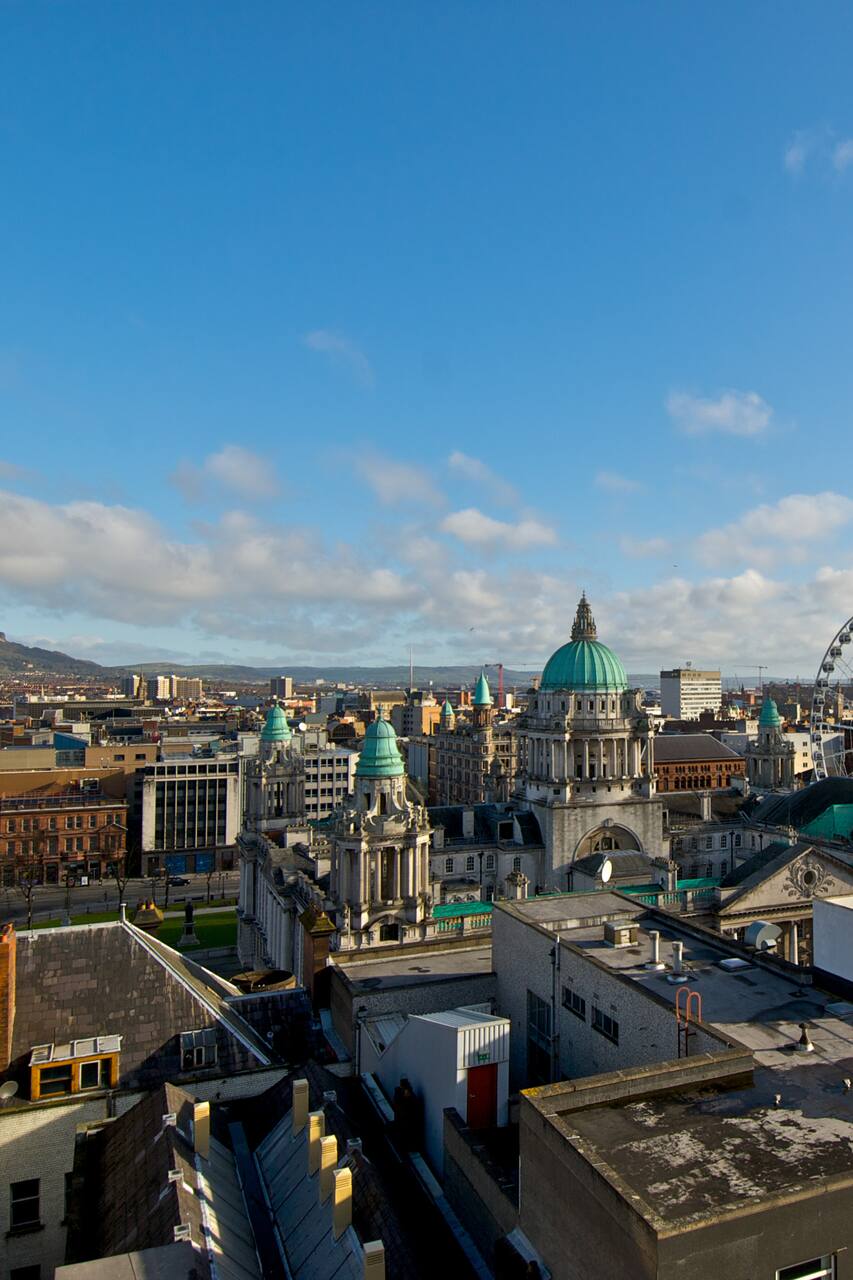 FREE Alternative Belfast Walking Tour
FREE Alternative Belfast Walking Tour
Born in Belfast in the 1990's, I lived and worked through a lot of Belfast's ups and downs and have seen it grow first hand. I have worked in hospitality, education and the arts. Now, I want to show the alternative and less publicised side of the city to give travellers the real insight into where to go for a good time and what its been like to grow up and live here.
I will take you beyond the tourist destinations to the heart and soul of the city: You'll see Belfast´s underground sights, world-famous street art, haunts and hangouts of the famous and infamous; the landmarks of dockers, punks, sports stars and musicians and the art deco architecture that goes unnoticed. I don't hold back any of my own personal frustrations and give frank and honest opinions on…
This is a free tips based tour, no booking necessary just show up!
We'll see the old clarendon dry docks, visit the former docker community Sailortown, Explore and discuss the street art around the Cathedral Quarter, wander through Gay Town, reminisce about the North Street Art Deco Arcade, snake through the Belfast Entries and finish at the wonky Albert Clock
カルチャーウォーク
FREE Alternative Belfast Walking Tour
新着の体験