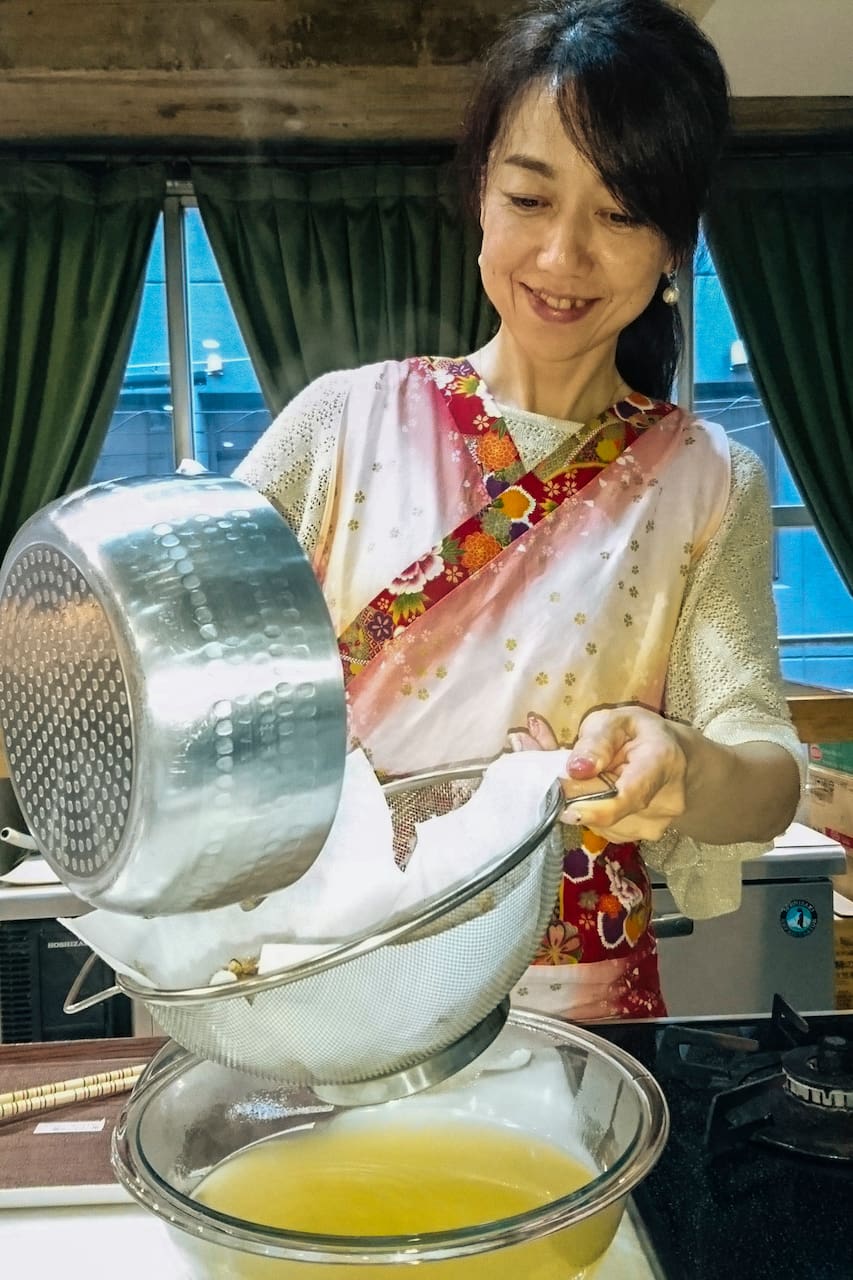 Tasty Tempura and Umami soup!
Tasty Tempura and Umami soup!
We are "Team Sakura cook" which loves Japanese food. We provide cooking classes to foreign travelers and used to operate a Japanese restaurant for local people. Let's share the secret of how to make Japanese food and taste with us! Fumi retired a big company and started Sakura cook 2017. As the owner and chef, have a dream of spreading Japanese food all over the world. Miyuki is Fumi's sister,…
STEP1 Learn about the secrets of Dashi and Umami; We start making traditional Japanese Dashi (soup stock) which supports wide variety of Japanese dishes. The Dashi contains plenty of Umami! Especially made of kelp n bonito is savory. So we can make clear soup and tempura dipping sauce by adding only small amounts of seasoning because we use the Dashi you just make. STEP2 Making Tempura; Share…
You don't need to bring anything. Please let me know if you have any food restrictions in advance.
Ingredients, Lunch/Dinner
Includes 6 kinds of Tempura, Clear Soup and steamed rice. *served with chilled Tofu
Japanese green tea
We can offer several kinds of alcoholic drinks as an additional option around 640 JPY /glass. Available on site.
All kitchen utensils
We also provide a Kimono style apron during the lesson!
Others
You can bring back a printed recipe.