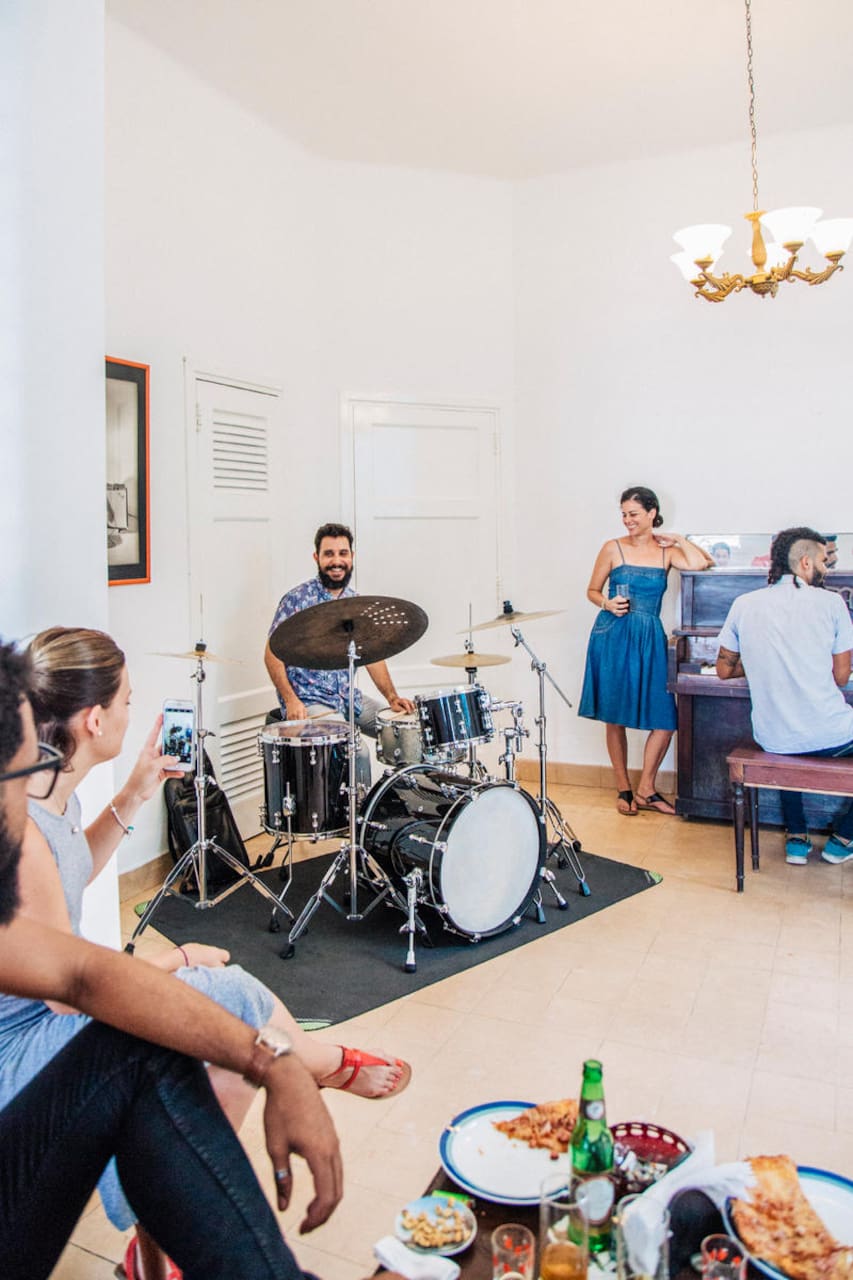 Jam Session with famed musicians
Jam Session with famed musicians
I'm a Cuban musician, passionate about sharing my art and my music with those who enjoy it. I'm part of a new generation in Cuban jazz. I've worked with important musicians such as Silvio Rodríguez, Francisco "Pancho" Céspedes, Leo Brouwer, Ibrahim Ferrer, Israel López ("Cachao"), Manuel Galván, and Omara Portuondo.
Join us for an Afro-Cuban jazz jam session in a cozy atmosphere. We'll learn about good Cuban jazz and chat and drink with some of the city's best musicians, including famous names like bassist Jorge Reyes, Julio Padrón on trumpet and percussionist Yaroldi Abreu.
You can bring your camera.