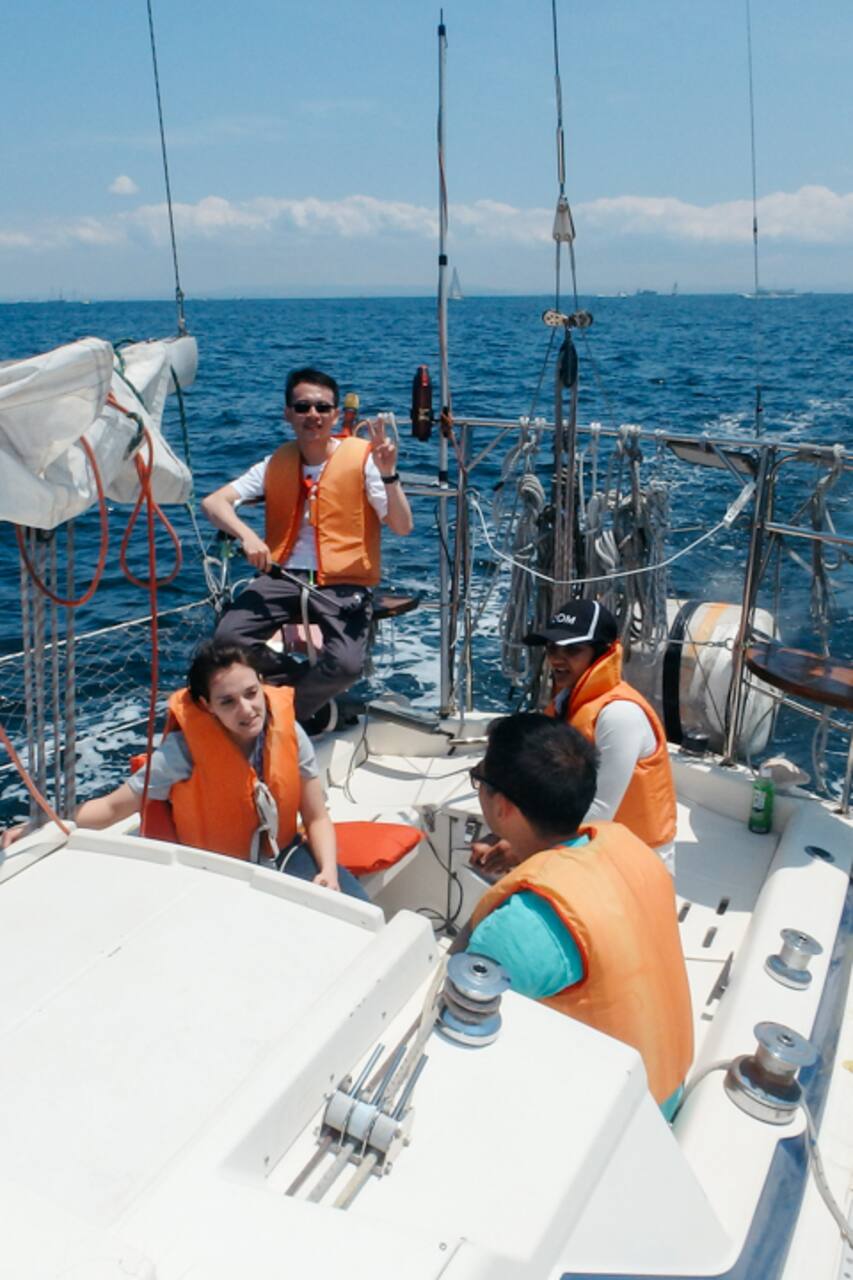 Full day sailing in Tokyo bay
Full day sailing in Tokyo bay
I have sailed for more than 15 years and am a certified skipper with the International Sail and Powerboat Association(ISPA). I born in Yokohama city and grew up by the ocean side. So naturally I have enjoyed scuba diving, jet ski, hang glider, kayak and mountain climb long years. I enjoy taking my family out on the boat when we go on vacation. We used to be sail to Izu Island 70km (40mile)…
On the boat; You can enjoy boating as a pure guest or a crew as you like. As a guest, all you need is enjoy sailing sitting on the chair. And as a crew, you can act as a crew member includes, control sails and boat, come about, jybing, etc., It is exciting to move the sailboat with our self and the power of the wind alone. We'll cast off to sail around Tokyo bay area includes Negishi port,…
The place to go may change depending on the weather condition. Please confirm one before 12 hours before meeting time.
Food
Lunch At the seaside restaurant or get delivery service and take it on the board. Advise in advance any allergies or special food.
Drinks
Some beverages You are welcome to BYOB
Soft shoes like deck shoes, sneakers.
Rain wear, changing clothes, waterproof bags, sunscreen.
Drunken medicine if you need.
Snacks and Something to drink, if you need.