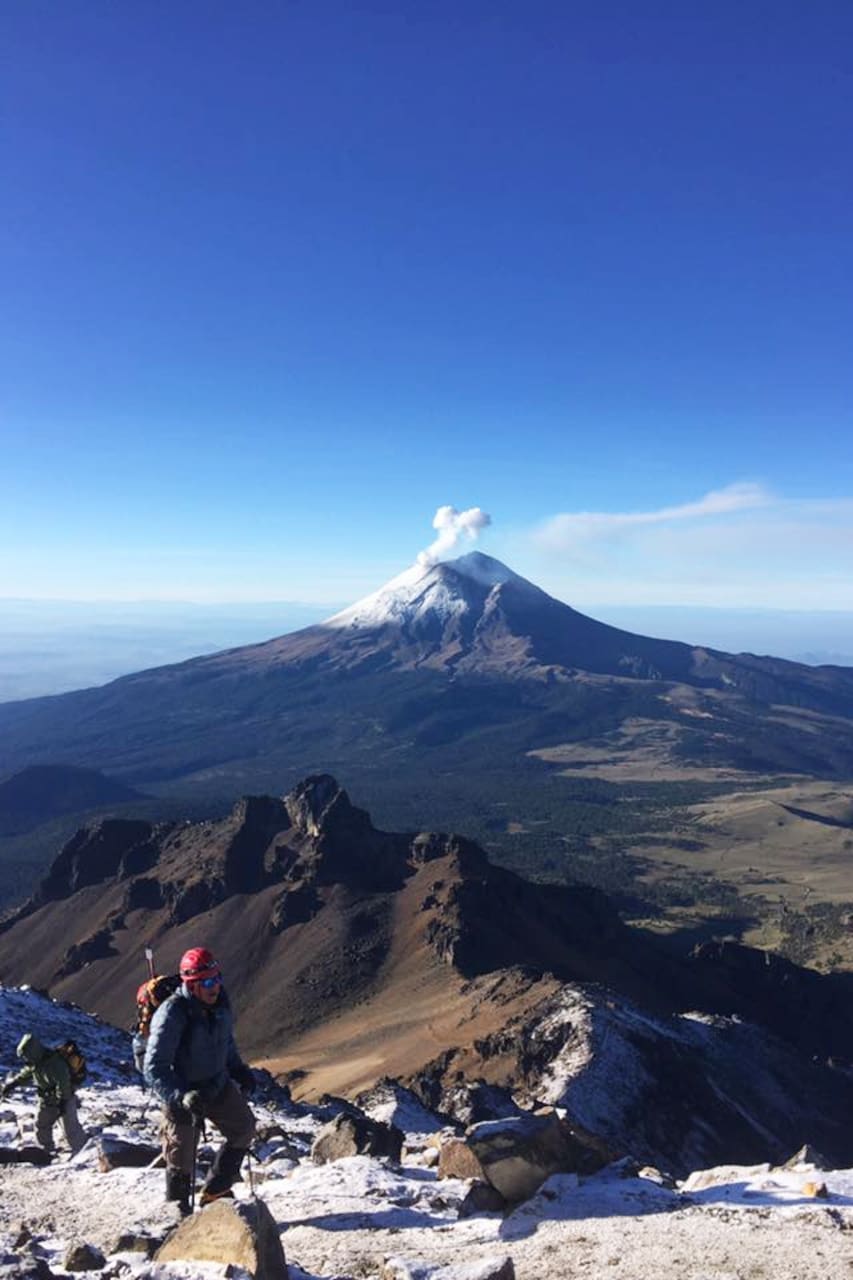 Amazing Iztaccihuatl Hike
Amazing Iztaccihuatl Hike
Includes:
食べ物、ドリンク、チケット1枚、用具、移動送迎
I´m a digital designer in love with outdoors and nature, I´ve been practicing sports all my life and doing rock climbing and mountain hiking for the last 10 years. I´ve done the 5 highest mountains in Mexico and collaborated with a group called Viento y Montaña, which every year gives courses to newbies.
You´ll have a whole nature experience. We will meet in the city and travel without cost to the small town of Amecameca to have some food then we´ll go to the mountain and register our passing with the Mountain Rangers and acces to the base camp in La joya. If the weather is fine we will be able to reach the shelter, at this point you can admire a beautiful landscape and the sun rising in the…
Please be adviced that you need good physical condition. Hiking is a little hard for several hours and sometimes the conditions are very cold. This experience doesnt reach the top of Iztaccihuatl
軽食と昼食
The snack and the quesadillas are on me! Feel free to share your preferences and I will do my best to accommodate!
ビール, ジュースと水
Liquids for hidratation during the hiking and maybe after we can enjoy a beer.
入場料
The payment to acces to the Izta-Popo Park.
車
Transportation to the whole experience without cost.
アウトドアギアと安全用具
I´ll provide you with Helmet, rope and Walking sticks.
Rough Hiking or Waterproof boots or shoes
3 layers of clothes Up: Dry fit shirt, Warm hoodie or polar and waterproof jacket
2 layers of clothes down: thermal pants or running thights, and water proof pants or heavy duty pants. (No denim clothes)
Gloves, warm cap, sun glasses and Personal items (Toothbrush, cleaning wipes, etc)
We´ll gather at the iconic Angel de la inependencia, then we´ll travel without cost to the traditional small town of Amecameca where you can find some goodies and artcrafts. Later we´ll get to La Joya, our parking lot and base camp. From there our last goal is the Shelter called El Refugio de los cien.
Please be adviced that you need good physical condition. Hiking is a little hard for several hours and sometimes the conditions are very cold. This experience doesnt reach the top of Iztaccihuatl
ガイド付きハイキング
Amazing Iztaccihuatl Hike
新着の体験