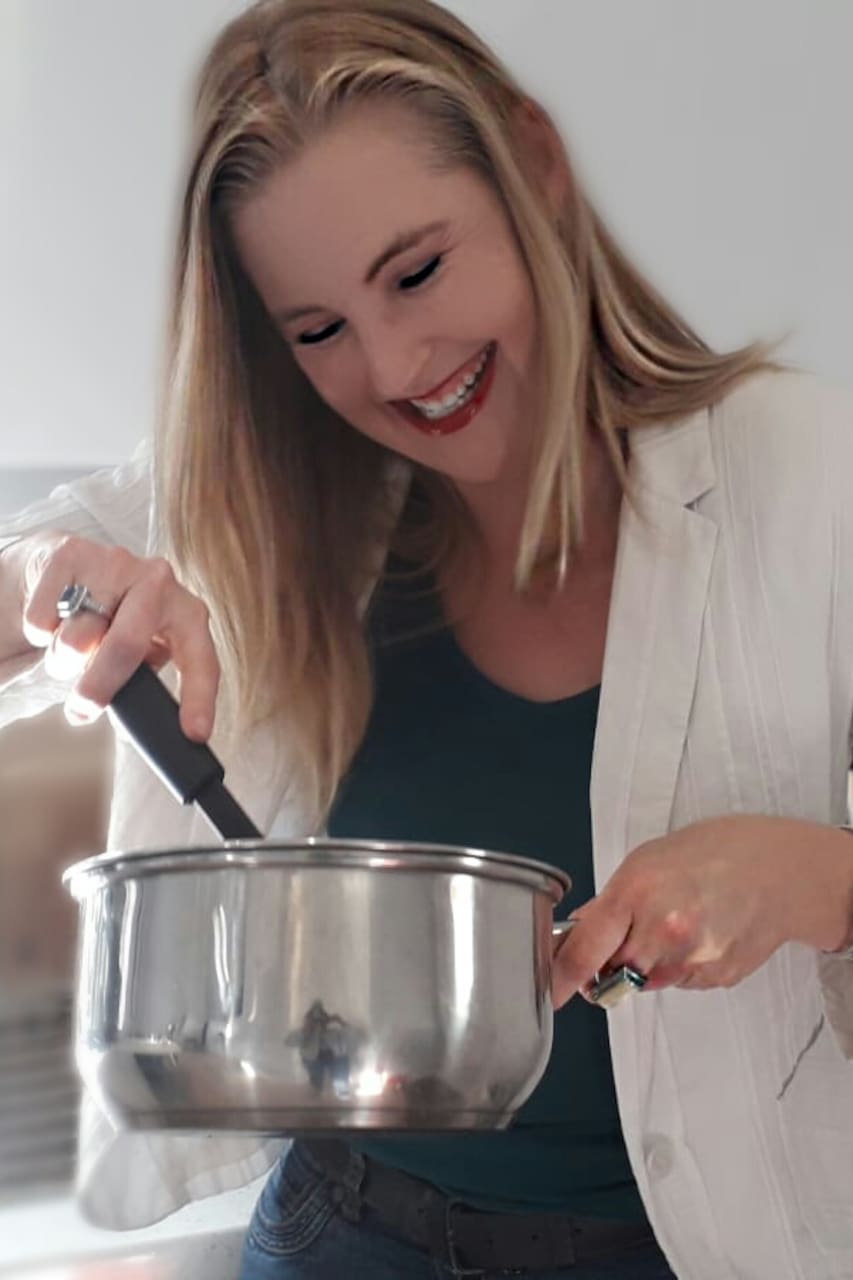 Organic Meal in Health Coach's Home
Organic Meal in Health Coach's Home

予約のとれない人気体験です。
I want to start you on a journey of delicious discovery of real food. One so decadent you will never want to put anything but healthy food in your mouth. My name is Suzy Wilson, I am a Health Coach with a love for people and food. Healthy eating can always be delicious, even decadent. I have been coaching clients on how to use food properly in a way that you would want to eat it since 2012…
- Learn to prep and cook an easy three course meal (you will be assisting) - Completed in an hour and a half (you will be able to impress your friends or that guy/girl/...) - With the freshest organic produce Ireland has to offer (trust me, it's better than drugs!) - Prepared in South African style cooking ( yes, I'm South African connecting to my Irish roots. And no, I'm not a black…
If you have any other questions, speak up and ask. :)
昼食
Smoothie & Wine Starter of the day Fish / Beef / Chicken with a selection of vegetables Vegetarian option (please notify) Dessert of the day Coffee/Tea Please let me know of any dietary requirements you might have before you arrive, please? Three days before your booking would be very kind of you.
Bring some laughter and jokes in a bag
A good learning attitude with a smile on your face
Remember to be happy because you will be eating soon
Do your best not to fall asleep on the couch after your fantastic meal ;)
Those are orders not requests... ;P
Come and join me in my stylish studio apartment in Dublin 15. I will have drinks waiting when you arrive and the table set. It's a 15 min walk and a 5 min drive from the Blanchardstown shopping centre and very easy to find. You are able to access 6 bus routes around my home and from the shopping centre. Taxis are also quick to arrive. I can't wait to make you sink away in your seat with delight after every bite!
If you don't see availability for the time you are looking for, you can .

予約のとれない人気体験です。
料理教室
Organic Meal in Health Coach's Home
新着の体験