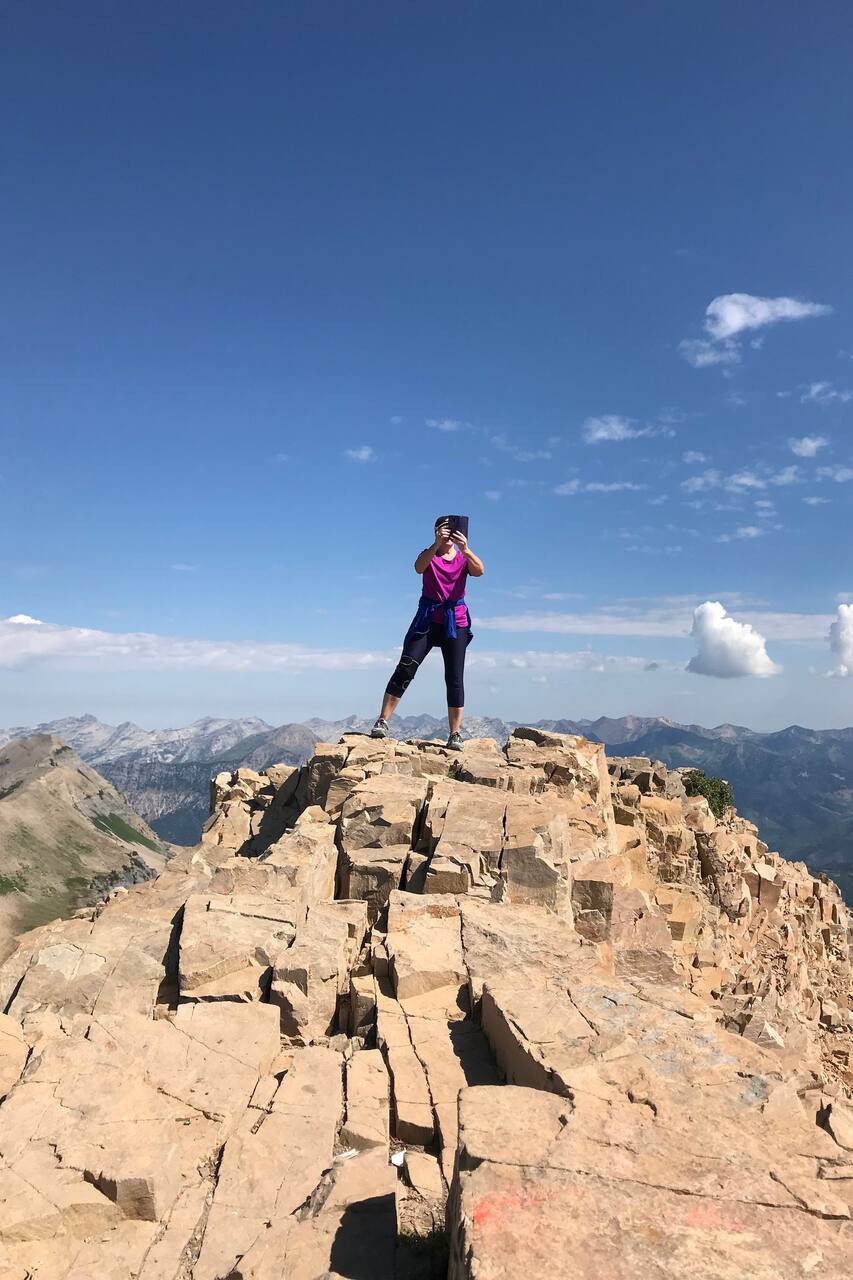 Hike Utah with experienced locals
Hike Utah with experienced locals
Mary Ann and Sheila have been friends since they were toddlers. We share a passion for the outdoors and the beauty of nature which was cultivated while we grew up in a rural area of Oregon. When our families found ourselves together along the Wasatch Front, the passion for Utah's mountains was ignited. We have created "Just Take a Hike" in order to share the beauty of Utah with those unfamiliar…
You will explore the beautiful Utah mountains, learn about the wildflowers and wildlife. We include backpacks with refreshments and snacks (8-10 hour hikes include lunch). You will get great photo ops during hikes. Be prepared to sweat and have fun exploring the outdoors. Wear comfortable shoes and clothing. Guided hikes include, 2-4 hour hikes, 4-6 hour hikes, or 8-10 hour hikes. We will pick you…
We have pick up locations in Salt Lake area also.
Snacks and Lunch
Granola bars or trail mix. Lunch is only included in the 8-10 hours hike. Most likely boxed lunch with sandwich and chips
Car
We will pick you up at your place of lodging or designated pickup location.
Layered Comfortable Clothing
Hiking Poles (not required)
We will be showing you around the best hiking spots in Northern Utah that even locals don't know about. Most hikes will have a waterfall or water feature, wild life, incredible views, and gorgeous wild flowers. Our favorite places are Lake Blanche, Scout Falls, and Mount Timpanogos. However, there are so many other incredible destinations. We can cater to whichever suits you and your groups desires.
ガイド付きハイキング
Hike Utah with experienced locals
新着の体験