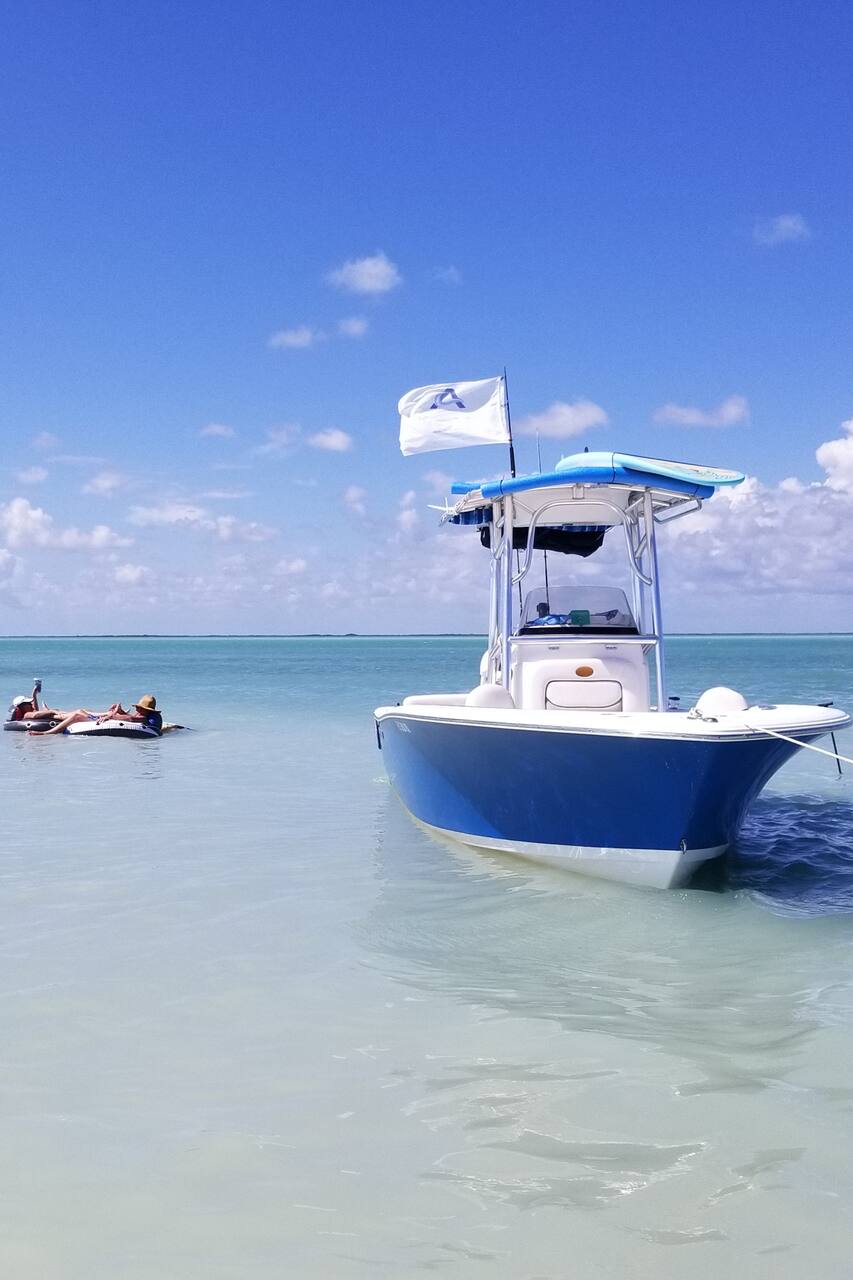 All-Inclusive Boating Adventure
All-Inclusive Boating Adventure
Hello, My name is Captain Josh Hornik and I provide you with the best day you'll have here in the keys while on your vacation. I provide what we call the all-inclusive boating experience where we do a little bit of all the best there is to offer in Islamorada! We start the first half of the day snorkeling, paddleboarding, and fishing. The second half of the day I spend spoiling you at the…
We start our day out by snorkeling, paddleboarding, and fishing. You can do as much or as little as any of these as you choose. I consider my tour as a kind of like a choose your own adventure tour and we just go with the flow. If you're having fun doing more of one thing than another than so be it. We typically spend the first 3-4 hours on the water playing and the rest of the 7 hour day at…
軽食と昼食
I provide fruit, chips and you will receive a full menu to choose from for your lunch at the sandbar.
ジュース, ソフトドリンクと水
I provide all non-alcoholic beverages and you may bring your own alcohol if you choose.
We visit many areas throughout the waters of Islamorada. Some of the highlights include Alligator Reef, Hens and Chickens reef, and the famous Islamorada Sandbar. We also spend a portion of our day cruising around looking for dolphins, manatees, and other interesting wildlife.
ボート&クルーザー
All-Inclusive Boating Adventure
新着の体験