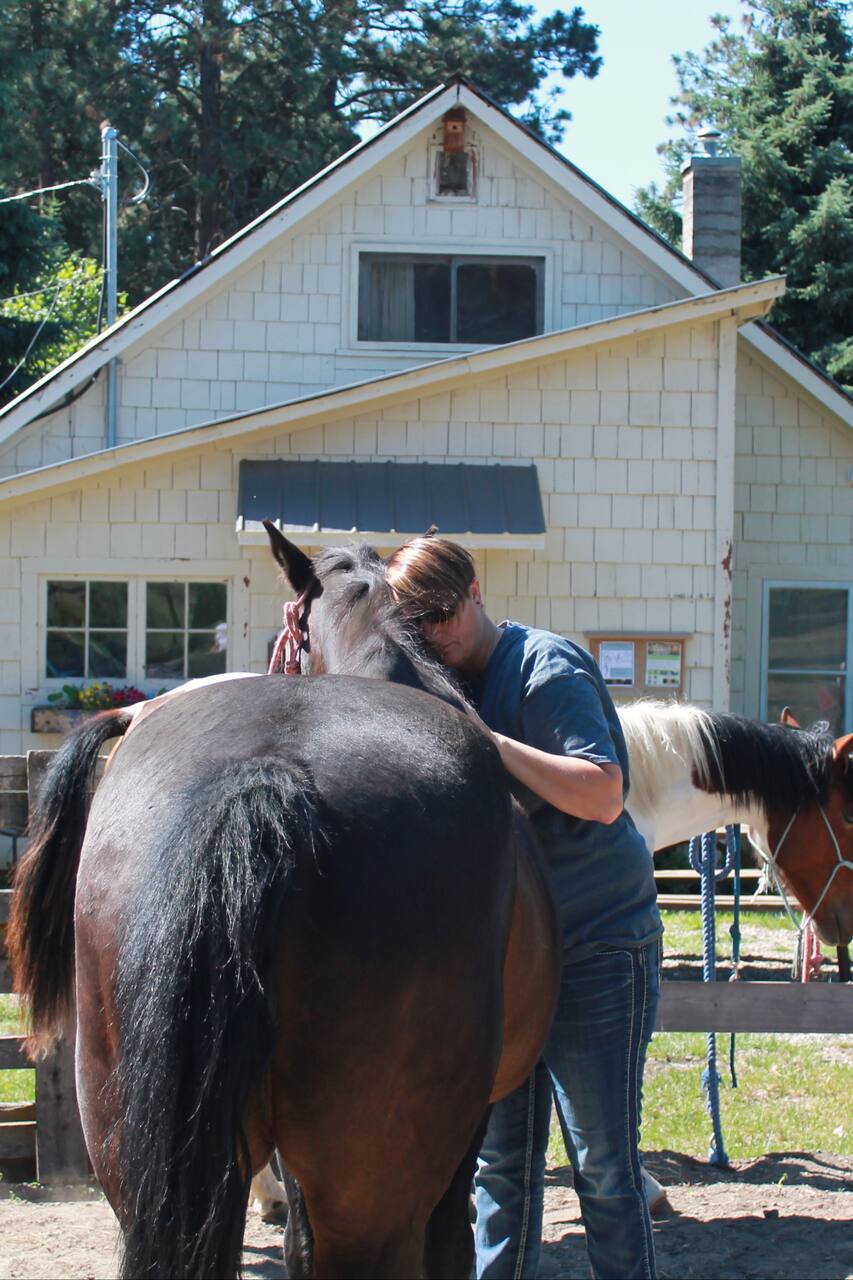 大体いつも満席!予約のとれない人気体験です。
I am an equine-assisted learning facilitator and have been offering my clients, together with a herd of wise horses, self-development opportunities for 15 years. I am a Masters level mental health counsellor with 25 years experience. I love to introduce people to the healing that horses and Mother Nature have to offer.
With Wendy's guidance, you will be invited to do an equine-assisted learning exercise with one or more of the horses. This can be done individually or with one other person. The session offers you a taste of equine-assisted learning by doing one equine-assisted learning exercise aimed at increasing your connection to your own body wisdom and at experiencing the healing the horses and Mother Nature…
You do not need any horse experience. You can even be scared of horses. (By the end of the hour, you will not be scared!) There is no riding involved and the herd are all very good with people.
You will need a closed toe shoe, such as a running shoe for the activity.