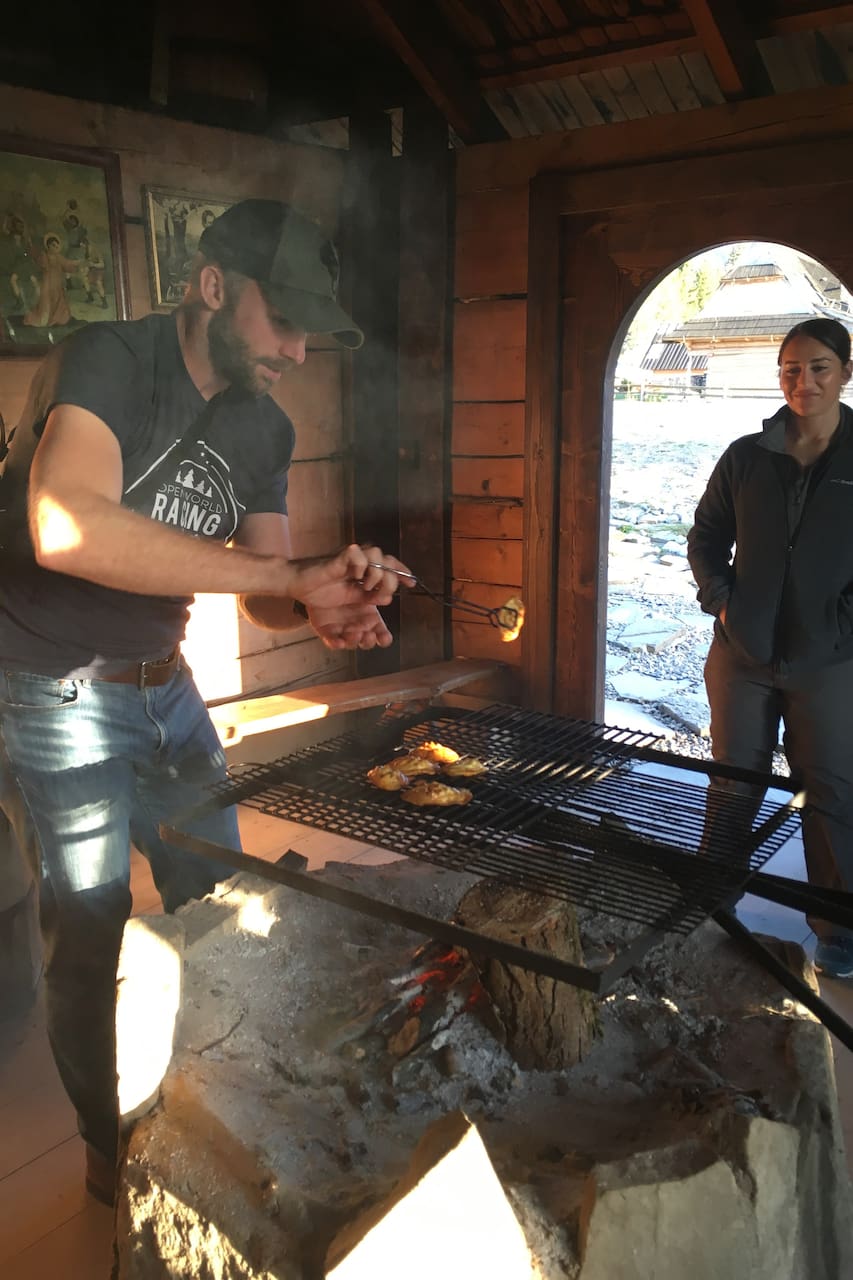 Highlander experience & cheese tasting
Highlander experience & cheese tasting
Hi, my name is Retha! I was born in South Africa but moved to Zakopane more than 7 years ago. Together with my amazing team at BazaTatry, Karolina, Hania and Ania we love to show the highlander culture to people from all around the world! All of us are locals and our goal here is to give you a truly interesting & engaging experience during which you will discover the unique culture of the…
Here is what to expect on the Tour: We will meet at BazaTatry, from where we will go to a off the beaten track highlander house open to the public, here you will get the chance to see how the locals lived close to nature in the past, we will explain how Zakopane became famous and the people that contributed to the growth. From there we will go to a local Bacowka (smoked cheese hut) where you will…
Snacks
Different local cheese snacks
Tickets
Tickets to the museum and entrance to Bacowka.
Transportation
Transportation throughout the trip
First we will visit the House of Jan Krzeptowski Sabała a famous musician and storyteller.It was built in the 19th century and is a great way to experience how people lived in the highland area. It is an example of the oldest type of Podhale two-room dwelling. After this we will visit a local Bacowka (cheese hut) here you will get and introduction on the different forms of the regional cheese and also have a chance to grill your own.
チーズテイスティング
Highlander experience & cheese tasting
新着の体験