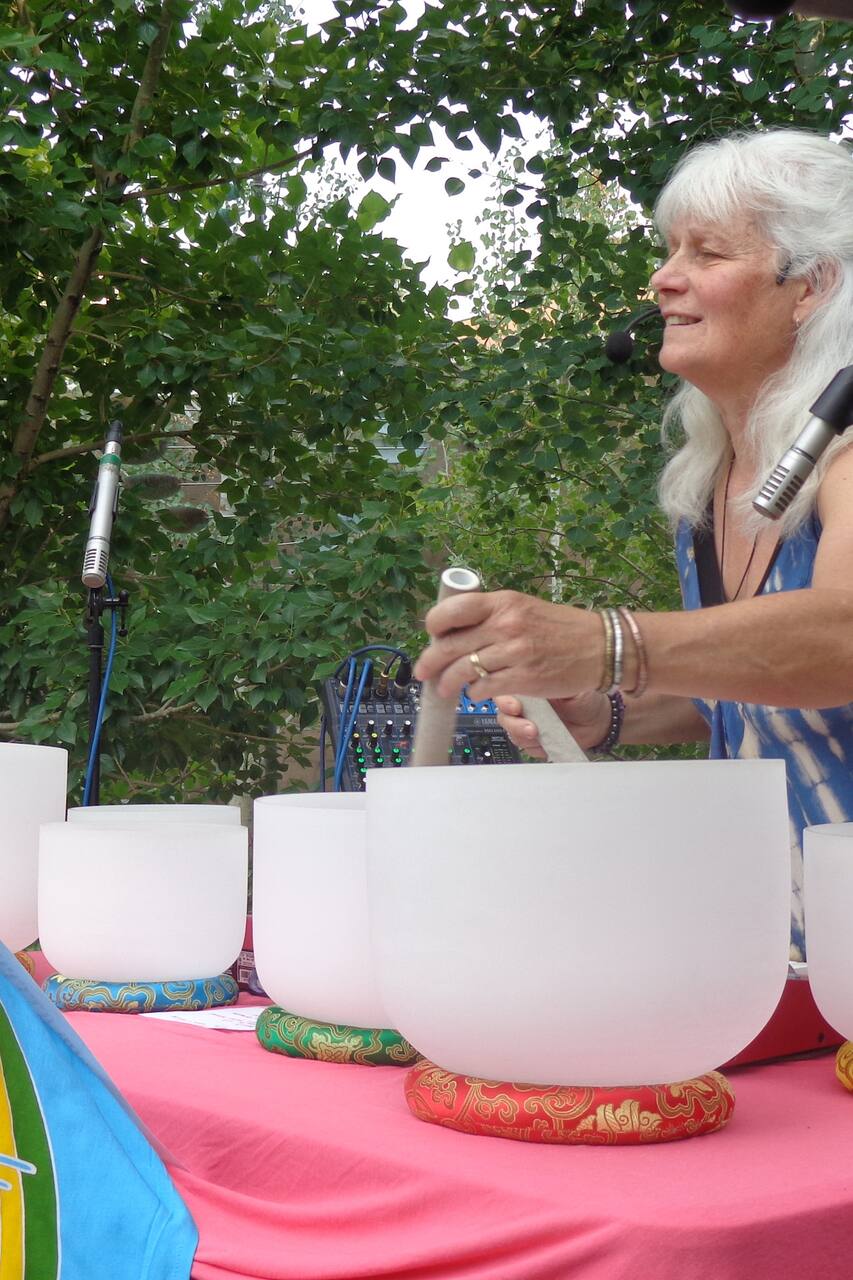 Healing sounds with Bonte Lane
Healing sounds with Bonte Lane
Self healing practices are my passion! I work with vocal sounding, chanting, crystal singing bowls, native drumming and flute, and movement to open up energy channels and assist in emotion and physical healing in a fun and light hearted atmosphere.
You will experience the healing energy of crystal singing bowls, native flute, and drumming in stillness and movement. Participants will be invited to play the crystal bowls and engage in chanting and creating their own vocal sounds. Sessions will have a basic structure that allows evolution powered by participants interests and engagement. *90 minute sessions will begin with a sharing time to…
Every sounding session is unique! I would love to host a private session designed just for you or you can create or join a small group of up to 6 participants.
Equipment
Blankets, pillows, cushions, and/or chairs will be provided or participants can bring their own. Optional - A variety of instruments will be available for participants to use during sounding sessions; crystal singing bowls, drums, shakers, and flutes.