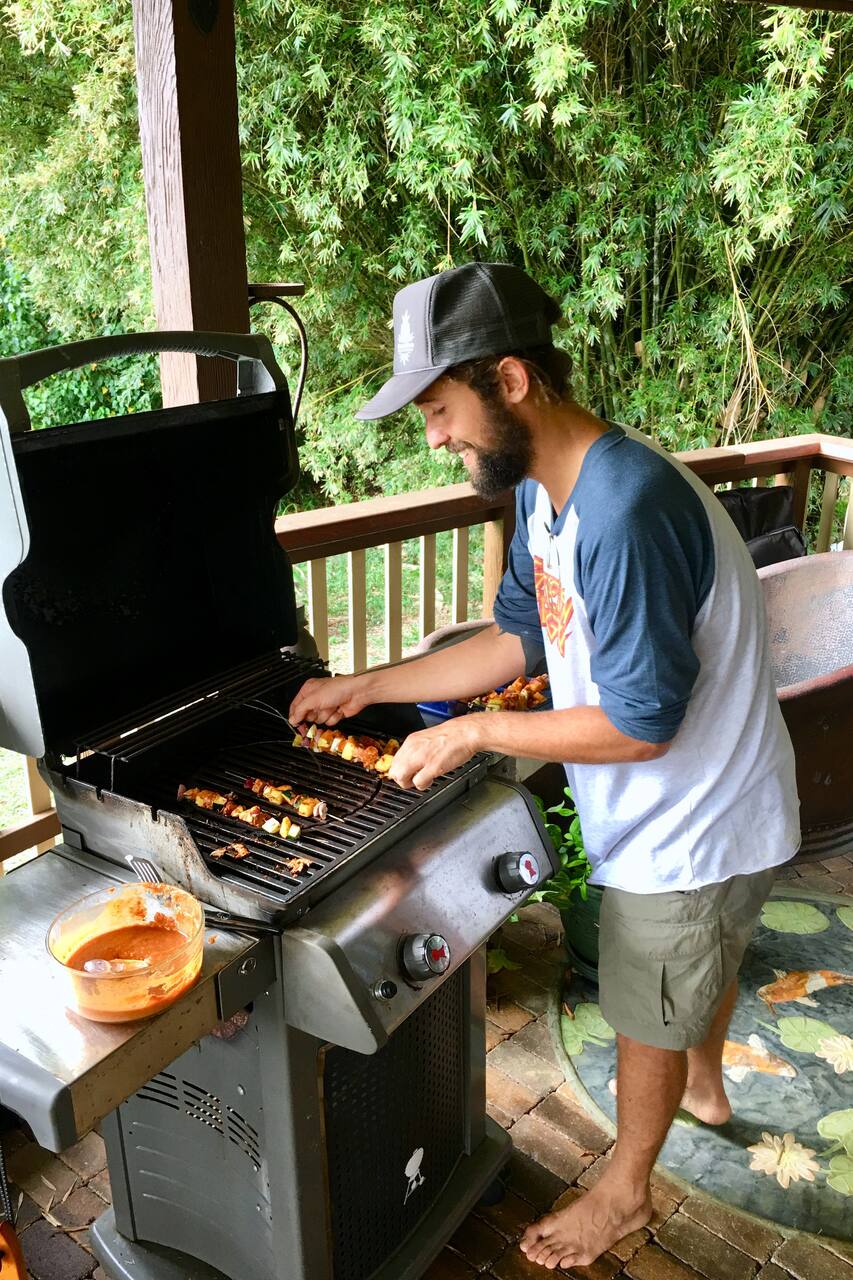 ⭐️ Healthy Hawaiian BBQ Cooking Class!
⭐️ Healthy Hawaiian BBQ Cooking Class!

大体いつも満席!予約のとれない人気体験です。
I am blessed to have grown up with a huge extended family of FOODIES. 15 aunties and uncles and 30 cousins gathered at my family house to celebrate the spirit of BBQ! Our family table always overflowed with cornacopia of sauce drippin' savory dishes and cool, salty and fatty side dishes. It was always a point of pride to cook the most delicious and sought after dish at our BBQs. I love the pure…
When you arrive on our expansive 2 acre property, you will be greeted with a frost dripping citrus infused beverage. We will harvest vegetables from the garden, examine the fruit trees, collect table settings in the forest Grove and end up on the Lanai (porch) ready to start our cooking class. First, it's time to go over our menu and divide up our chef tasks - everybody's got an essential role to…
Food
We are cooking up a BBQ feast come hungry!
Drinks
Frosty fruit-infused drinks. BYOB if you are feeling like a little bit of a spike!
Equipment
I got all the cooking gear ready for a great class as well as some lawn games.